Gary Holt Remembers The Firing Of Paul Baloff's From Exodus: "I Won't Say It Was A Mistake"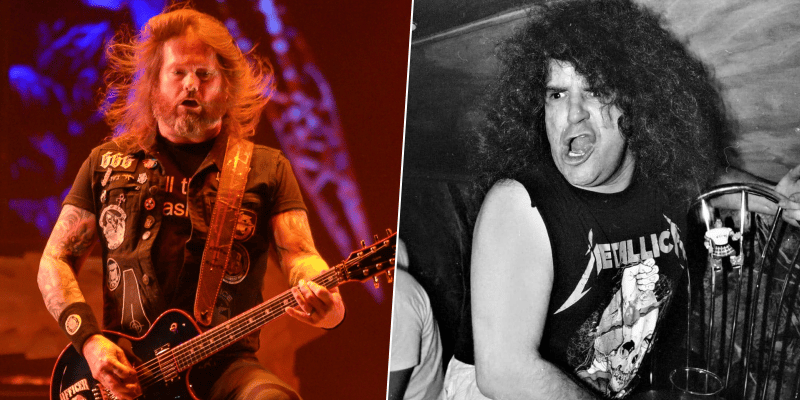 The successful guitarist Gary Holt spoke to Machine Head star Robb Flynn's "No Fuckin' Regrets With Robb Flynn" podcast and remembered the firing of the band's singer Paul Baloff, who rocked the stage with Exodus since 1982 to 1986.
While Gary talks on Paul's firing process, he stated that it was heartbreaking. Although he was upset, he explained why he did not call the decision as "mistake."
"We all did," he said. "We called for a band meeting and it sucked man, heartbreaking. He didn't explode or anything, but he was heartbroken. It's one of those things, you know? I won't say it was a mistake because then I'm undermining all Zetro's contributions to the band, but you go back… History stopped there. Would I go back and change it? Yeah, certainly. But we did great stuff with Zetro, which ended badly. And then I was back with Baloff again, and then Zetro back again, but Zetro we have right now is awesome."
While concluding his words, Gary Holt described what the important thing is.
"I think sometimes it takes some people – I'm counting myself in this – it takes some people longer than others to really realize what's important. 'Fuck all the bullshit, let's just make music,' you know?"
Elsewhere in the interview, Gary Holt has also touched the current vocalist of the band, Steve "Zetro" Souza, who spent huge years with the band, and stated he came into the band and nailed everything.