Vince Neil On Mötley Crüe's Hiring John 5: "We Have The Honeymoon Situation Right Now"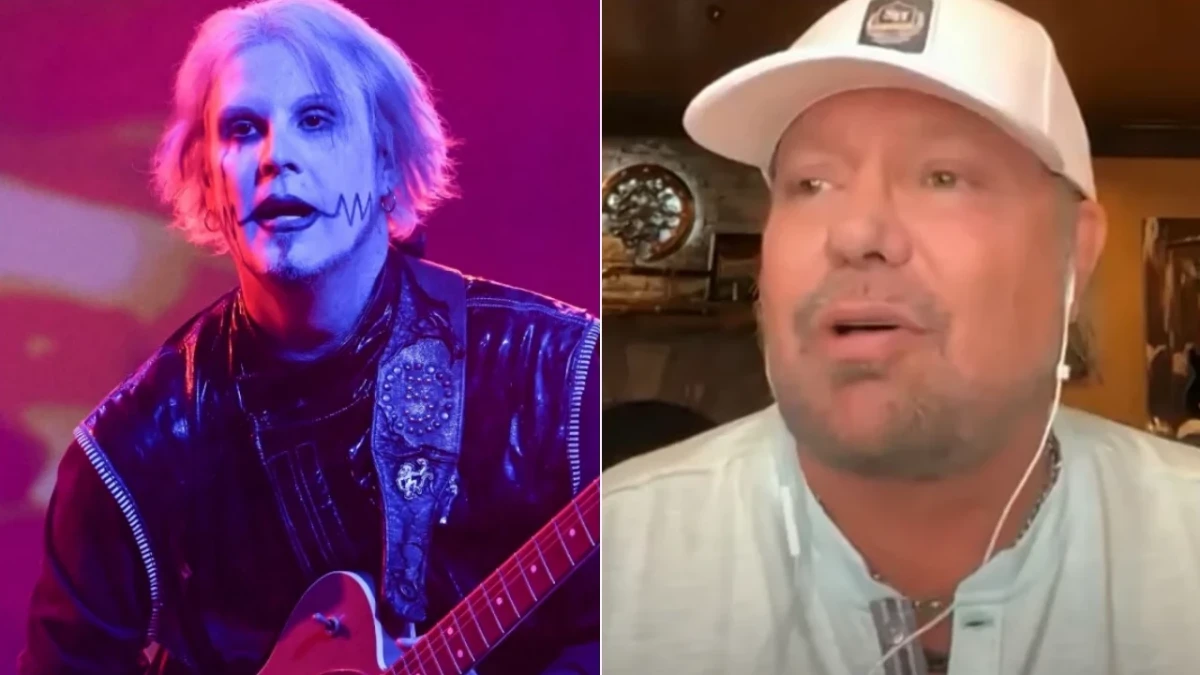 In a new interview with AXS TV, Vince Neil discussed Mötley Crüe's being joined by the guitarist John 5, his dream band among the musicians he was asked for, and their latest appearance at NFL.
As you remember, John 5 has officially become a member of Mötley Crüe in October 2022. At the time, Mötley Crüe issued a statement through its socials and announced Mick Mars left the band due to health issues. On January 23, 2023, John 5 played its first show with Mötley Crüe during their first date of The World Tour.
Recently, Vince Neil opened up about being joined by John 5 as a new touring guitarist. Saying that John 5 was a good fit for the band, Neil added that John already had all the band's songs.
"We have the honeymoon situation right now," Vince says. "We really love John. He was ready to play the set before we even hired him, and he knows all the Mötley Crüe songs. He knew everything down to the letter. So we didn't have to do a lot of rehearsing for the stadium tour because he was right there."
Elsewhere in the interview, Vince Neil formed his dream band with the musicians he was asked for. When the interviewer asked him to pick a drummer among John Bonham, Neil Peart, and Keith Moon, Vince named Keith Moon his favorite drummer. He said he picked Keith Moon because he was crazy, like Tommy Lee. Moreover, he picked the late guitarist Randy Rhoads among Jimi Hendrix, Eddie Van Halen, and Rhoads himself. Lastly, he picked Paul McCartney as the bassist of the band.
"He is a good bass player," Neil told for Paul McCartney. "He's a good and funny guy."
However, Vince Neil also talked about Mötley Crüe's performance at the NFL draft in April 2023. He said the NFL always plays their song Kickstart My Heart at stadiums. According to him, whenever he hears Kickstart My Heart, he thinks of NFL.
"I think of NFL," Neil answered when the host asked what he thought of when he heard the song. "They always play 'Kickstart My Heart' at NFL games. That's pretty cool. [Playing at the draft] was really cool. I've never been to a draft before, and I was there from the very beginning. [I was] watching it and seeing who's gonna get drafted. It's pretty exciting. It's cool. There were 80,000 people when we played. We had 40 cheerleaders on stage, and we played in a big fountain. Tommy was in the middle of the fountain, and we were on the water. It's just been pretty neat."