David Ellefson Says Dave Mustaine 'Is Still B*tching About Getting Fired From Metallica' 40 Years Later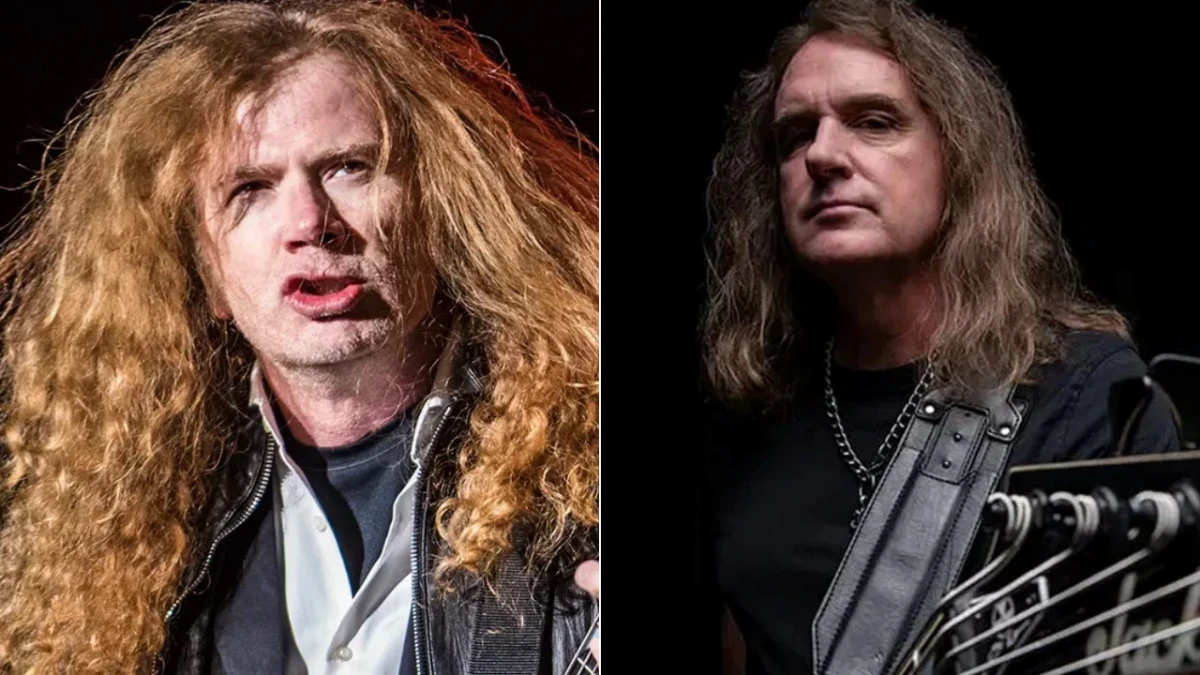 Former Megadeth bassist David Ellefson has blasted his friend Dave Mustaine. The bassist claimed Mustaine's still talking about his dismissal from Metallica decades later was pathetic.
Dave Mustaine's career with Metallica began in 1981 when he joined the band as their lead guitarist. His tenure with the band was short-lived. In 1983, he was dismissed from the band due to personal differences with the other members, particularly with Metallica's frontman, James Hetfield. Mustaine's alcohol and drug use also contributed to his dismissal.
Despite his departure from Metallica, Mustaine continued to make a name for himself in the metal scene. He formed the band Megadeth, which became one of the most influential thrash metal acts of the 1980s and 1990s. From the start, Megadeth's music was defined by Mustaine's blistering guitar playing and intense vocals, which were matched by the technical prowess of drummer Gar Samuelson, bassist David Ellefson, and guitarist Chris Poland. The band's sound was a blend of speed metal, thrash, and punk rock.
However, after years of collaboration and sharing the stage with each other, Megadeth announced David Ellefson's dismissal from the band in 2021. At the time, there was a rumor raised on social media that Ellefson groomed an underage fan, but days after the rumors, the bassist denied all those insults and accusations.
Recently, Ellefson talked about getting fired from Megadeth during his appearance on Heavy Talk. At first, Ellefson revealed how he received the news that he was fired from the band. He also recalled his reaction to it.
"I got one call: 'You're fired,'" Ellefson laughed. "And I said, 'What the fuck, man?' I said, 'Some shitty fucking people just dropped a bomb on my house. And that's it? It's not even true. It's fucking bullshit. And this is how you treat me?' It was non-negotiable. I mean, I asked. I said, 'I'm gonna take care of it. Let me just deal with it. And it will fucking be done. We'll be ready to go on the road in two months, and everything will be fine.' And it was. Because it was just false allegations and bullshit. But [Dave] didn't wanna know about it. I think he was getting pressure from some other people around him.
"And it's too bad it went that way. Because it was really nothing. I took care of it. And then once the word came out that I was fired, then it turned into this big fucking thing, which, quite honestly, was very damaging and very hurtful and not fair. I'm glad I don't have that fucking amends on my shoulder, because that was fucked up."
David Ellefson then sent annoying words for Dave Mustaine. He mentioned Mustaine's getting fired from Metallica and said he has been talking about the issue for decades, which is unnecessary.
"Look, I have no choice but to have to forgive it so I can move on," he adds. "I really don't. So I don't know what more to say about it other than that.
"Look, at some point… The damage was done. So you move on. We're all human, and it is what it is. You can't lament it. I've watched how he's treated his dismissal from Metallica, still bitching about it 40 years later, and I think it looks fucking pathetic. And it's, like, 'You know what? Fix you shit and move on.'"