The 10 Songs That Inspired Rush's Geddy Lee On Bass Playing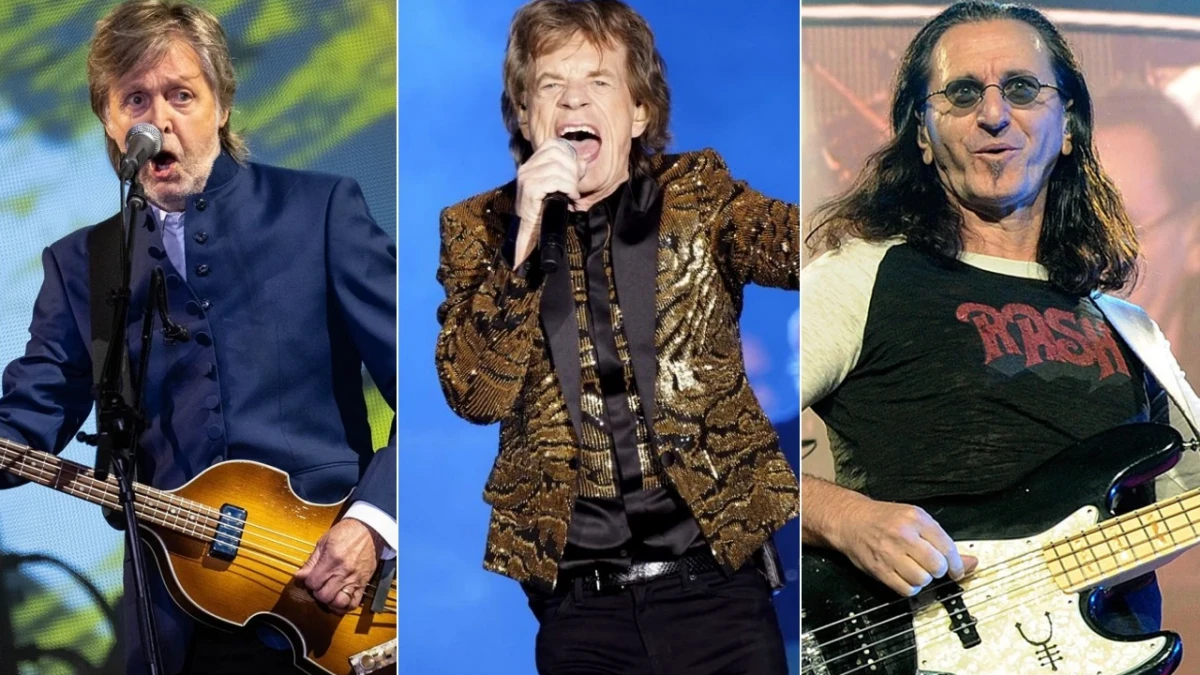 Geddy Lee is widely considered one of the greatest bass players of all time. He also sings in addition to his bass playing. However, in this article, we will learn what made Geddy Lee's bass playing better in his career.
Geddy Lee gained international fame as a member of Rush. His bass playing is characterized by his distinctive tone, technical proficiency, and melodic sensibility. He often uses complex and intricate bass lines that are heavily influenced by progressive rock and jazz fusion. His use of effects pedals, including chorus and distortion, also contributes to his unique sound.
Furthermore, his playing style is highly influential, and he has inspired countless bass players with his virtuosic technique and musical creativity. He has been inducted into the Rock and Roll Hall of Fame and has received numerous awards and accolades for his contributions to music.
So, let's learn which songs and musicians affected Geddy Lee's bass playing.
Geddy Lee Names 10 Songs That Influenced His Bass Playing
In 2019, Amazon Music asked Geddy Lee to name songs that inspired his bass playing. In the list, Geddy Lee revealed songs from rock legends, including The Rolling Stones, Red Hot Chili Peppers, The Beatles, Led Zeppelin, and Pink Floyd.
Explaining why he has chosen the following songs, Geddy Lee said: "I chose these songs because I'm such a 'bass-centric dude,' and that's all I've been thinking about for the last few years.
"There are a couple of The Beatles songs on here, and people remember The Beatles for their tunefulness and great vocals. But also Paul McCartney was quite an influential bass player, and if you listen to 'Come Together,' that's a bold bass part in that song. If you listened to 'Taxman,' that's heavy metal before there was heavy metal."
However, let's dig into the list that Geddy Lee named songs that influenced his bass.
#10. Pink Floyd – Money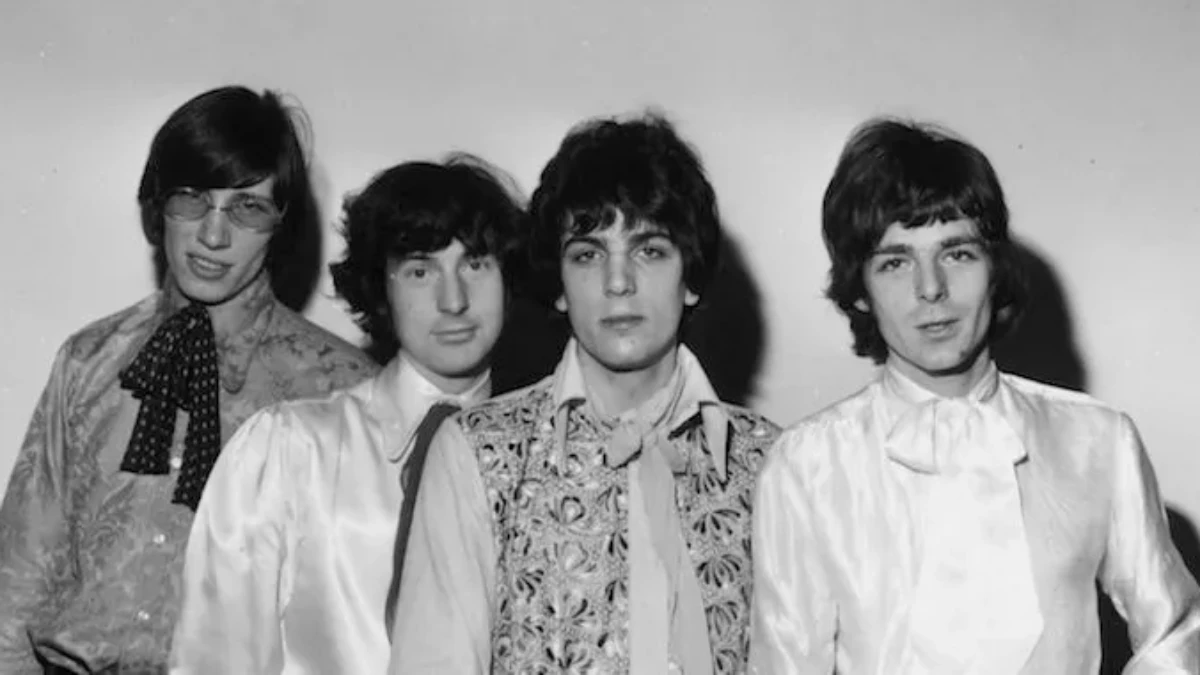 One of those songs that Geddy Lee named was Money by Pink Floyd. The band released the song in 1973 on their album The Dark Side of the Moon, which was the band's highest-selling album of all time.
The song was written by bassist Roger Waters and features a prominent bass line and cash register sound effects, as well as a saxophone solo by Dick Parry. The lyrics of Money criticize the greed and materialism of society, particularly in the music industry.
In 2012, Geddy Lee explained The Quietus why he fell in love with Pink Floyd. According to him, seeing the band in Toronto playing their classic album Meddle was the moment he fell in love with Pink Floyd.
"It was their show in Toronto that captivated me and fired the imagination," he said. "They opened that show with the whole of 'Meddle' and immediately I could sense the possibilities were immense for this band."
#9. The Who – The Real Me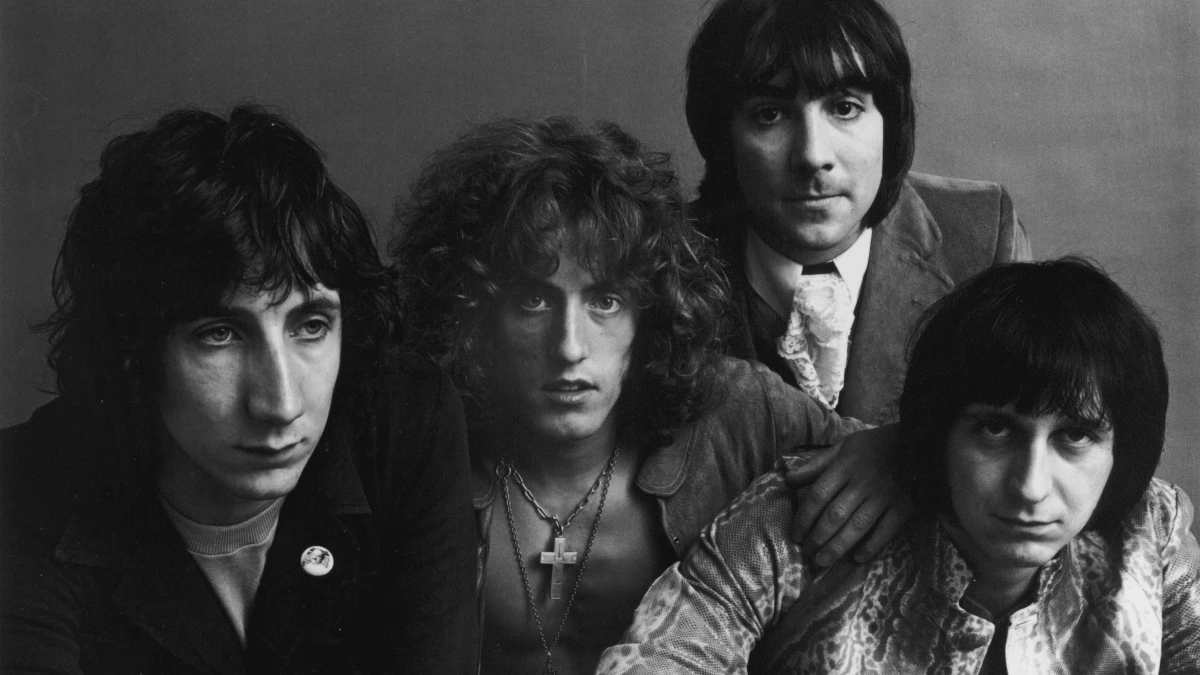 Geddy Lee also named a song from the English band The Who, which was The Real Me. The song was written by Pete Townshend and released in 1973 on the band's Quadrophenia album.
The Real Me's lyrics explore the themes of identity and self-discovery as the narrator questions who he really is and tries to find his place in the world. The song is part of the larger narrative of Quadrophenia, which tells the story of a young mod named Jimmy struggling to find his identity in 1960s London.
In 2016, Geddy Lee praised The Who, saying that they were incredible. He also was very sad about not seeing them with Keith Moon on drums.
"I got to see The Who in Winnipeg, Manitoba of all places," he said. "They were incredible, but Moon was already gone by then. I never saw them with him, I'm very sad to say. No matter what they do, Pete Townshend's writing has always been at the very top of his craft, the quintessential combination of heavy and melodic."
#8. Led Zeppelin – What It Is and It Never Should Be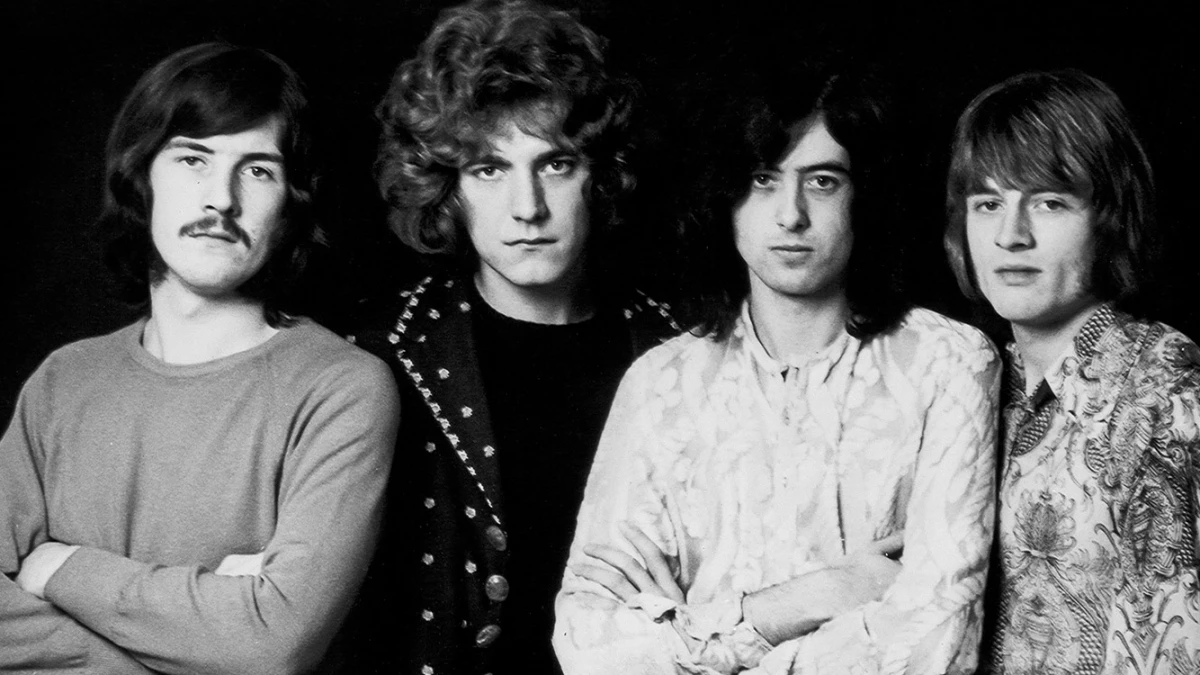 What Is and What Should Never Be has become one of Led Zeppelin's most popular and enduring songs and has been covered by numerous artists. It remains a staple of classic rock radio and is considered a classic of the genre. It is known for its dynamic shifts in tempo and volume, with quiet verses and explosive choruses.
Geddy Lee named the song one of his favorites of all time. In the past, he admitted they wanted to sound like them, but as he said, they were hard to play. According to him, Led Zeppelin was a huge influence on Rush.
"They were a huge, huge influence on us." Lee told Classic Rock. "We wanted to be them instantly. But their stuff was hard to play. We tried a number of Zeppelin songs when we played in the bars, but we felt we couldn't pull them off. We did have Livin' Lovin' Maid in our set for a while though."
Moreover, Geddy Lee admitted in April 2022 that they sounded a little Led Zeppelin, saying: "First of all, we were not a band that got airplay easily. We had a, I guess, in context of the times, it was a crude sound. We sounded a little bit too much like Led Zeppelin, and a little bit too much like Humble Pie.
#7. Red Hot Chilli Peppers – Give It Away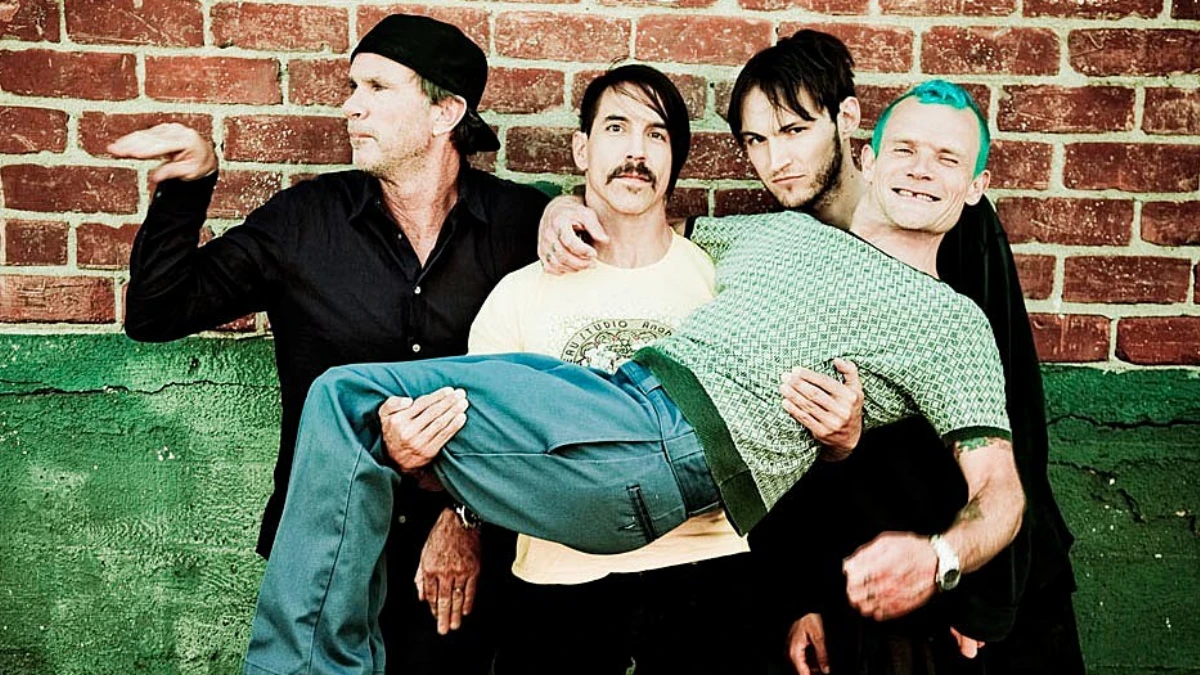 According to Geddy Lee, a Red Hot Chili Peppers song influenced his bass playing. It was Give It Away became popular for several reasons, including its catchy and memorable melody, energetic and funky instrumentation, and positive, uplifting lyrics. The song's infectious bass line, played by Flea, has become one of the most recognizable in rock music and helped to make the song instantly recognizable.
The band's fusion of rock, funk, and alternative music genres also contributed to the popularity of Give It Away, as it appealed to a wide range of listeners. The song's music video, which featured the band covered in silver body paint, also helped to increase its popularity and create a memorable visual image.Geddy Lee praised Flea several times in the past. In an interview, he described him as a monster.
"He is a monster player," Lee says about Flea. "Flea is one of the great, you know, contemporary bass players. His influences are so Funk driven. Yet, he can do anything."
The Rush man also touched on Flea's contributions to Give It Away. Revealing why he loved Flea's lines on the song, Lee disclosed the bassist's talent.
"On 'Give It Away', he is just like the bass in 'Come Together', like the bass in so many great pop songs," Lee continued. "He provides an alternate rhythm for the drums and an alternate melody. Also, he is working at the bottom of the neck and the top of the neck. He is going back and forth between, which I always love as a bass player. That's a perfect example of that."
#6. Cream – Crossroads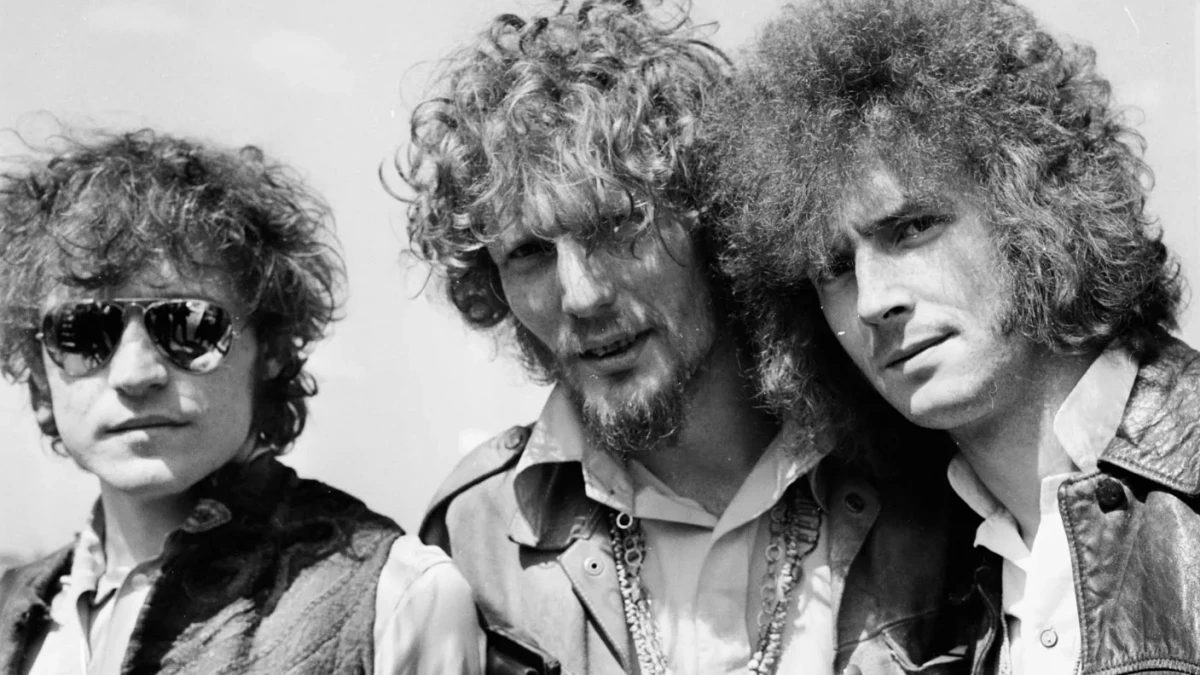 There was also a song from the Cream band, which was Crossroads. The band originally recorded and released the song on its 1968 album, Wheels of Fire. It features Eric Clapton's virtuosic guitar playing, particularly his iconic solo towards the end of the song. The song's lyrics deal with the theme of the devil, a common motif in blues music, and its influence on the narrator's life.
In 2020, Geddy Lee appeared on Rolling Stone magazine and said that Rush tried to emulate Cream's sound. The band's bassist Jack Bruce had a great impact on him.
"Cream was far and away my favorite band when I got old enough to appreciate rock music, and I was getting more and more into rock," Lee says, adding, "We really tried to emulate Cream in the earliest days of Rush, so there was a real bond to Jack Bruce's playing for me."
#5. The Beatles – Taxman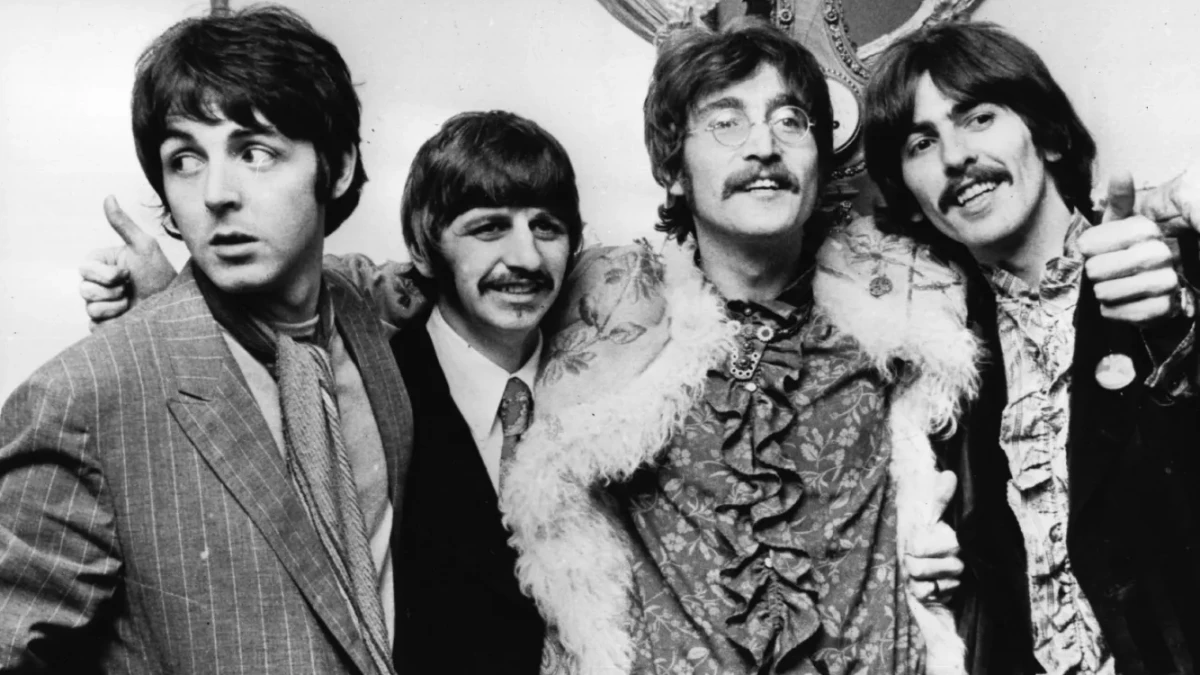 Geddy Lee named The Beatles' Taxman another song that influenced his bass playing. It is a song by Yhe Beatles, released in 1966 on their album Revolver. The song was written by George Harrison, the band's lead guitarist, and was his first composition to be featured as the opening track on one of the band's albums.
Taxman was a commercial success for The Beatles, reaching the top 40 on the Billboard Hot 100 chart in the United States and the top 30 in the UK. The song's political message and catchy melody helped to make it a fan favorite and a classic of the band's catalog.
In 2020, Geddy Lee praised Paul McCartney and his bass skills. The bassist touched on McCartney's effect on Taxman, saying that his parts on bass sounded round.
"Paul McCartney gets overlooked as a bassist, but as a pop bassist goes, he's such a melodic player," Lee said. "And you're talking about a guy who wasn't originally the bass player for the band… he adapted, of course, and he picked it up.
"I just find his story really interesting, as a bass player. So he comes at the instrument from a much more melodic place, and you really hear that in a lot of Beatle music.
"And if you listen to 'Taxman,' or if you listen to 'Come Together,' and a range of music in between, that bass part is always so round. It's always so bouncy and melodic, and I think that's really no small part of the infectious nature of Beatles songs. It really added a great element to those songs."
Concluding, Lee admitted he had respect for The Beatles bassist, saying: "I was always respectful of what Paul McCartney brought to the Beatles, not only as a singer – but as a bass player."
#4. Led Zeppelin – The Lemon Song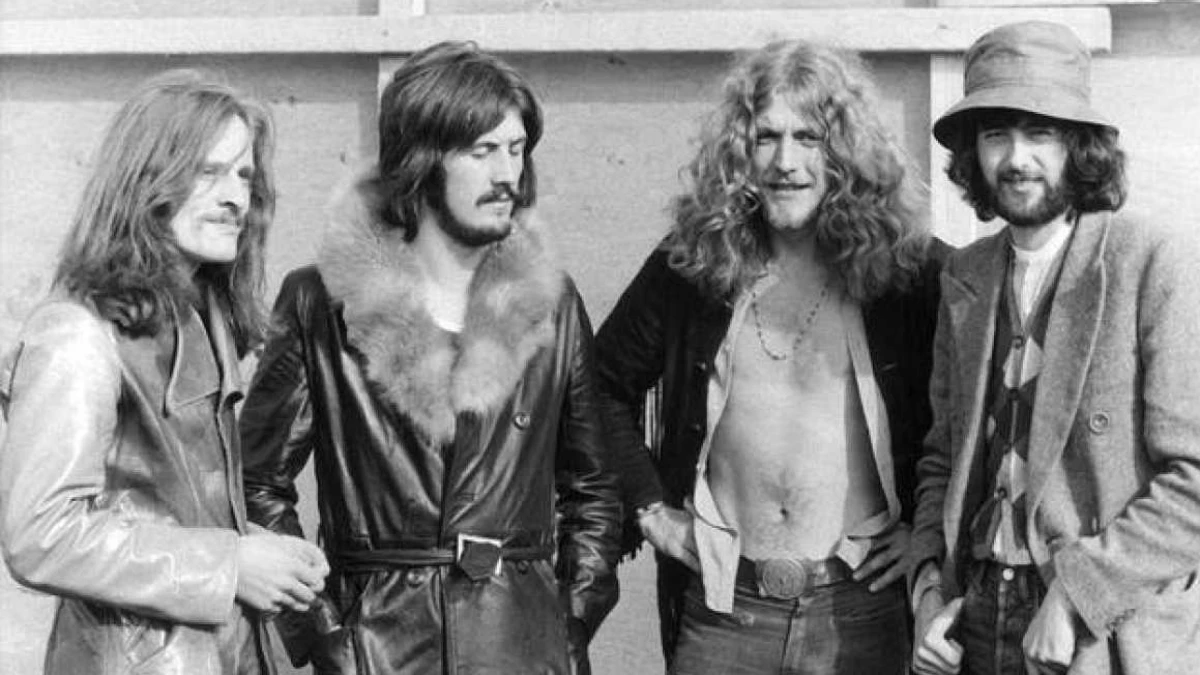 The Lemon Song by Led Zeppelin became popular due to its bluesy and heavy sound and powerful instrumentation. The song is heavily influenced by classic blues music, with lyrics borrowed from Howlin' Wolf's Killing Floor and musical elements inspired by various blues artists.
The song's memorable riff, played by guitarist Jimmy Page, is instantly recognizable and has become one of the most iconic in rock music. The driving bass line by John Paul Jones and dynamic drumming by John Bonham also contributed to the song's popularity and energy.
However, Geddy Lee is a big fan of Led Zeppelin. He once recalled staying up all night to get Led Zeppelin concert tickets.
"Led Zeppelin came to Toronto," Lee recalls. "I remember staying up all night to get tickets. I think I am right in saying that this album [the band's debut] had only just been released, and we went to see them. We were very young and, as such, a little bit on edge and eager to sample anything."
#3. The Who – My Generation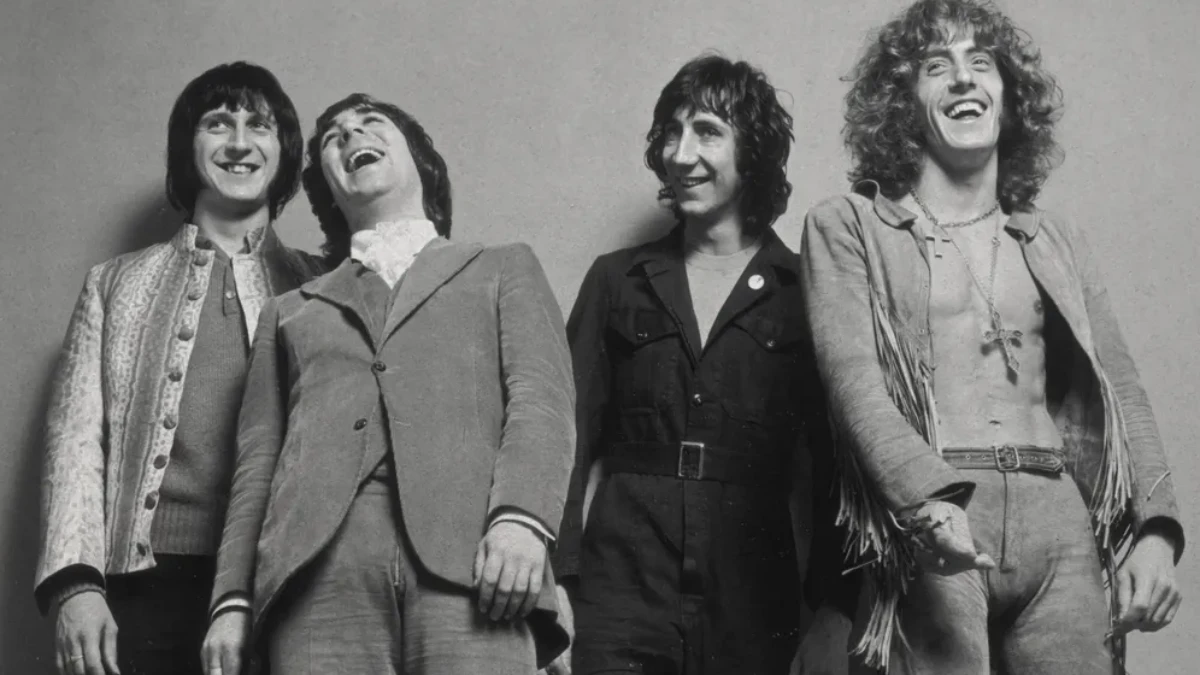 My Generation by The Who was another song Geddy Lee named one of his favorites. Released through the band's debut album, My Generation was popular just because its iconic opening riff, rebellious attitude, and representation of the youth culture of the time. The song's raw energy and power, highlighted by the distorted guitar work of Pete Townshend, helped to set it apart from other songs of the time and contributed to its popularity.
In July 2020, Geddy Lee praised My Generation and John Entwistle. He first said Entwistle's contribution to the song was incredible.
"He was one of the first gods to me," the singer says. "Gods of rock. Ever since I first heard 'My Generation,' it's like, 'Who is that?' That was a name you needed to know. And I still rank him as the greatest rock bassist of all time, in one sense.
"First of all, he was ferocious, and he had a sound that dared to encroach upon the domain of the guitar player. So he had a very loud, very aggressive tone."
According to him, someone who tried to play My Generation always failed because Entwistle's talent in the song was unique.
"To hear that on pop radio – I mean, 'My Generation' didn't get as much play over here as it did in the UK, but it was a pop hit with a bass solo in it, no less," he adds. "We all tried to play 'My Generation' and failed miserably, but you do your crappy version of it."
#2. The Rolling Stones – 2120 South Michigan Avenue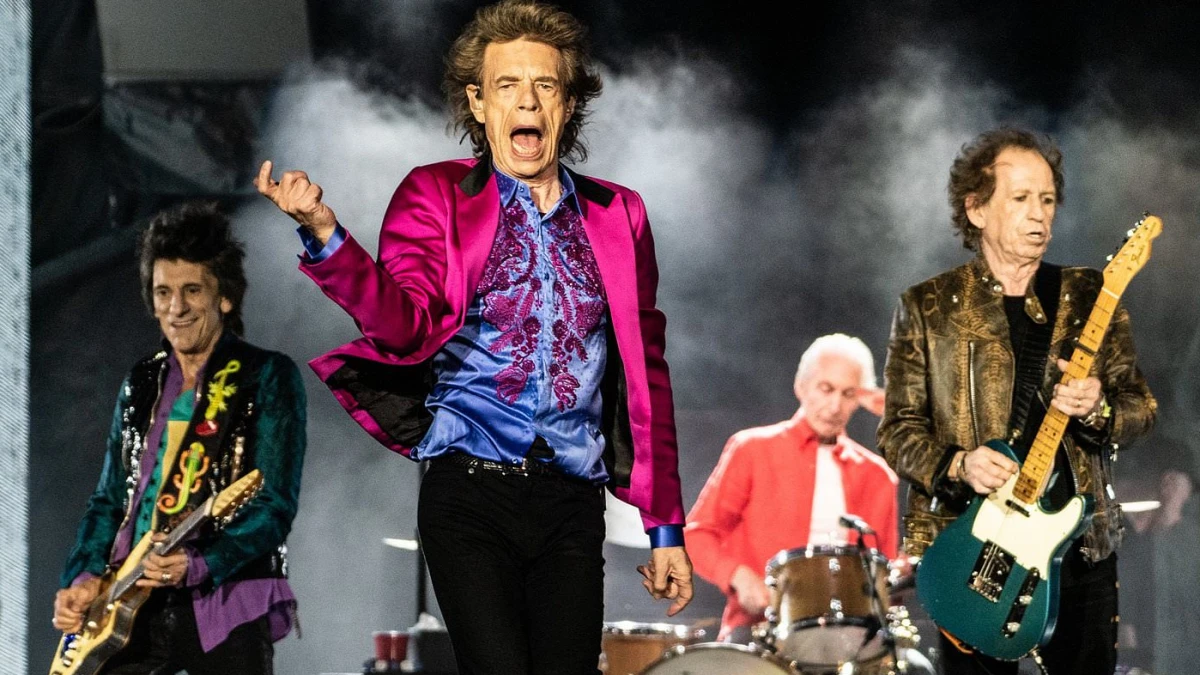 2120 South Michigan Avenue is an instrumental blues rock song by The Rolling Stones, released in 1964 as the B-side to their hit single Around and Around. The song is a tribute to the label and the artists who recorded there and features a classic blues sound with a heavy emphasis on the guitar work of Keith Richards and Brian Jones.
In 2018, speaking to Q with Tom Power, Geddy Lee explained why he thought Bill Wyman was a great bassist.
"He invented the first fretless electric bass," Lee says (as transcribed by MetalCastle.net). "He's what I call a stay-at-home bass player. He was a fascinating chap from so many perspectives."
Geddy Lee then admitted he had to learn 2120 South Michigan Avenue's bass parts to be able to play in a band. According to him, that song and Bill Wyman's contributions to the song were where his bass playing started.
"First of all, the very first part I had to play to get a gig in a band was '2120 South Michigan Avenue,'" he reveals. "In my neighborhood, if you could play that bass part, you were cool. So, I learned that bass part, and I got to be able to play with real other players of equal unprofessional status. So that stayed with me.
"And when I started thinking about bass players, to me, that's sort of where it all began for me. I wanted to hear about that bass that he made. I wanted to hear those stories. When you sit with Bill to talk, he wants to talk about anything else other than basses. He's such a fascinating character."
#1. The Beatles – Come Together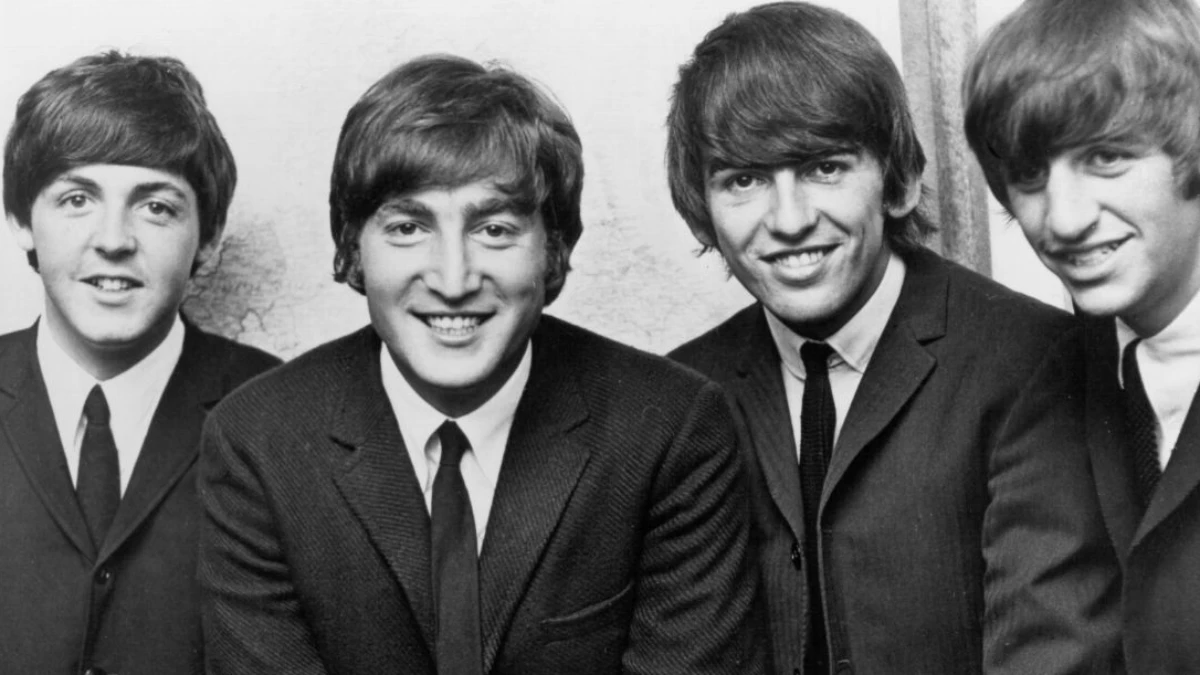 So, here's the last one. Geddy Lee also named The Beatles' Come Together one of those songs that inspired him during his bass playing. Despite the ambiguity of its meaning, Come Together has remained a fan favorite and a classic of The Beatles' catalog. Its catchy melody, memorable lyrics, and iconic sound have helped to make it one of the most enduring and recognizable songs in rock history.
During his interview with Amazon Music, Lee said: "Paul McCartney was quite an influential bass player," Lee says. "If you listen to 'Come Together,' that's a bold bass part in that song. If you listen to 'Taxman', that's heavy metal before there was heavy metal."