Rush's Geddy Lee Praises The Beatles Star Paul McCartney, Reveals The Story He Found Interesting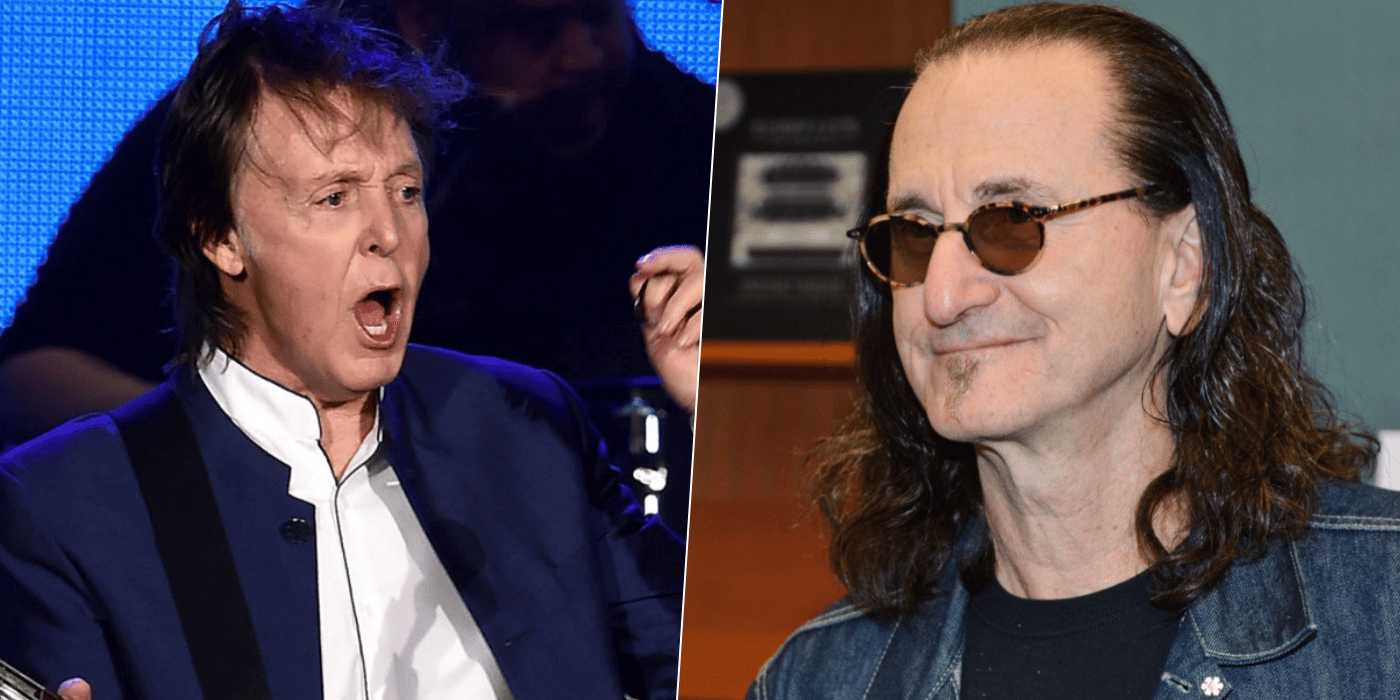 The 66-year-old musician Geddy Lee, known for the bassist of the rock band Rush, appeared on Rolling Stone and praised The Beatles bassist Paul McCartney by remembering the interesting story of him.
While Geddy was talking about Paul McCartney, he said he is the guy who wasn't originally the bass player but added that he did it greatly. He also mentioned Paul McCartney's affect to The Beatles' songs.
"[McCartney] gets overlooked as a bassist, but as a pop bassist goes, he's such a melodic player. And you're talking about a guy who wasn't originally the bass player for the band… He adapted, of course, and he picked it up.
"I just find his story really interesting, as a bass player. So he comes at the instrument from a much more melodic place, and you really hear that in a lot of Beatle music.
"And if you listen to 'Taxman,' or if you listen to 'Come Together,' and a range of music in between, that bass part is always so round. It's always so bouncy and melodic, and I think that's really no small part of the infectious nature of Beatles songs. It really added a great element to those songs."
Geddy continued his words by revealing his respect of them. He also said that The Beatles had a huge place in the music world.
"I think he was sort of subconsciously working his way into my psyche as a bass player. Although the style of music that I played wasn't The Beatles style of music, I did have great respect for them.
"We used to play a version of a song called 'Bad Boy' that was fashioned sort of after a song that the Beatles did. The Beatles did a cover of that as well. So we all listened to the Beatles…
"I was always respectful of what Paul McCartney brought to the Beatles, not only as a singer – but as a bass player."
Geddy Lee rocks stage with Rush as a bassist since 1968.
Click here for the conversation.