Halestorm's Lzzy Hale Explains Why She Thinks 'Most Of The Bands Won't Make It Out Of This'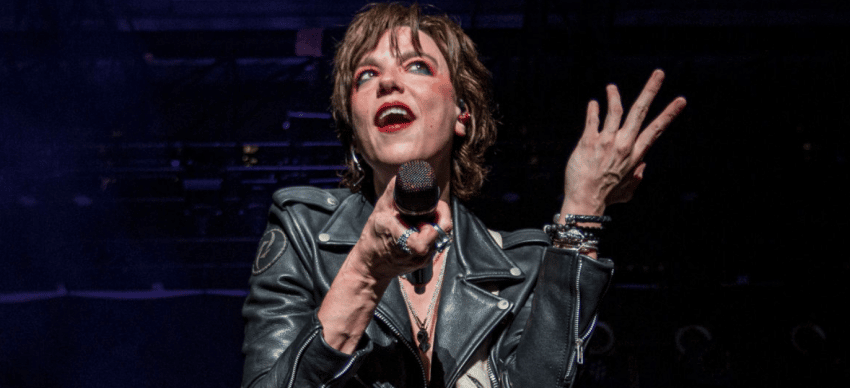 After her last words including 'most of the bands that people know and love won't make it out of this coronavirus pandemic,' Lzzy Hale joined Forbes and opened up for the first time on why she shared those words.
On May 18, the Halestorm singer took a social media post and discussed the current state of the coronavirus pandemic touching the 'expanding the rules and returning to the normal life' discussion.
When the interviewed touched that her words came as a reality check for many people who saw it, he asked, "Why do you think it's often misunderstood just how much bands and road crews financially rely on touring?", Lzzy Hale replied:
"Well I think that a lot of people look at musicians and look at people that have record labels or albums coming out and they think, 'Oh they're set, they've made it, and they're millionaires.' And it doesn't help that some of those people are flaunting their mansions and stuff, or that some of the people of note and the legendary people are doing a lot of that. I think that if you are somebody of note and you have saved up and you have a brand that you have built over the years, maybe you're going to be able to hang on for a little while longer."
Lzzy Hale remembered the first album they release, which was the self-titled studio album released on April 28, 2009, and touched the whole bands in the music community.
"I remember putting out our first record and literally having twenty dollars to my name and being like do I use this to get lunch? A lot of these younger bands that have released a record or are attached to labels they're not getting that financial help that everybody thinks they are. And that comes with the mystique of rock n' roll, 'Oh yeah you've made it and you're on a label, you must be well off.' But I feel for some of these kids because think about it, you've spent all of this time making a record and you've put you're life into it, and you're dependent on this summer touring cycle to help you promote it and get you're name out there.
"There are a lot of young bands that we're just not going to hear about because of all of this. They're going to have to go back and get normal jobs and start all over again. I think about it with my reality too depending on how long this goes on.
"We had played the biggest places that we've ever played overseas, and during this last record cycle we were really building something there, but do we have to start over again because of this?"
Lzzy Hale concluded her words by touching the people who affected in the process.
"It's a very strange time, everybody needs to be smart and have some sympathy, especially during this time because everybody is affected, it's not just one class of people, everybody is being affected by this. The reality is it's going to be a new world even if everything kind of goes back to 'okay now we can tour.' Well that's going to be different too, are meet n' greets going to be the same, are crowds going to be the same, is it going to be like when you go to the grocery store and have to stand six feet apart?"
You can find the words Lzzy Hale told on May 18 below.