Jerry Cantrell Reveals The True Story Behind Axl Rose Throwing Out Alice In Chains Demo At Guns N' Roses Show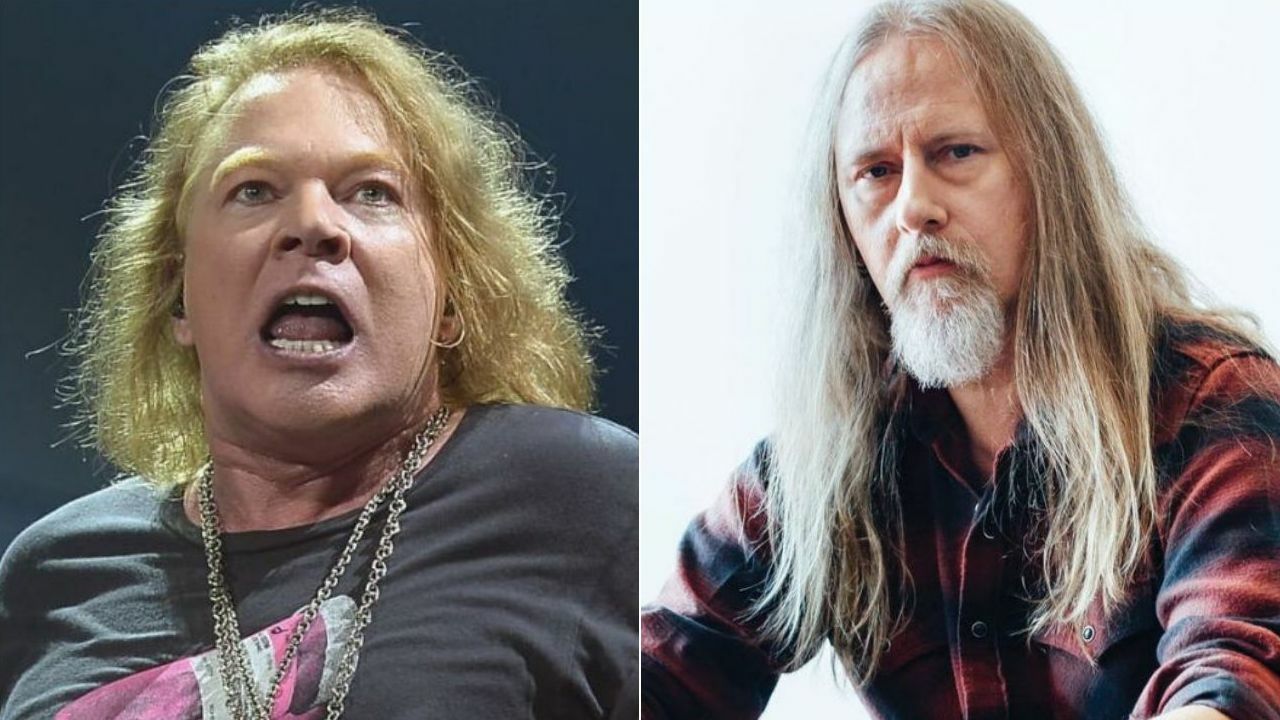 Alice In Chains guitarist Jerry Cantrell has appeared on 93.3 WMMR to reveal the true story behind Guns N' Roses singer Axl Rose throwing out Alice In Chains tape at Guns show and said that it wasn't him actually.
Jerry Cantrell has been rocking the stage with the rock Alice In Chains since 1987. He is the founder, co-lead vocalist, lead guitarist and main songwriter of the band. During his ongoing tenure with the band, Cantrell performed in every Chains stuff, including 6 studio albums, 3 live albums, 5 compilation albums, 3 EPs, and more.
On the other hand, Axl Rose is known for his tenure with the rock band Guns N' Roses. He is the only sole constant member of the band since the band formed in 1985. Throughout his career with Roses, Axl Rose appeared in the entire albums of the band and has released six studio albums.
In the past, Alice In Chains guitarist Jerry Cantrell had gone to see Guns N' Roses live. At the show, he had given an Alice In Chains demo to the band's singer Axl Rose. But unluckily, Rose gave it to the security, and the security threw it out away.
Now, the guitarist has once again opened up himself about the moment. During the interview, the interviewer said him if he opens up about the Alice in Chains demo tape that he handled Axl that he watched him throw out. According to him, Guns N' Roses had a huge influence on his band Chains.
"Yeah, it was funny," he says. "When you're a young band, you carry around your demo tape to maybe get it to somebody who maybe could do something with it or open a door for you.
"They were a huge influence on us, and they played a gig in Seattle, and I handed him a demo tape back at the show."
Jerry Cantrell Says It Wasn't Axl Rose Who Threw The Demo
In the continuation of his words, the musician added it wasn't Axl Rose who threw the demo through the crowd. He gave the demo to the security to throw him away.
"In all fairness, he didn't throw it away, his security guard threw it away. He handed it to his security guard as he was walking away, and his security guard tossed it.
"So, it wasn't Axl, it was his security guard."
Back in this past September, Jerry Cantrell had once again mentioned the moment that he gave the demo to Axl Rose. In the interview, he had remembered the experience during an interview with Appetite for Distortion podcast. According to him, Guns N' Roses influenced his band's sound, although his demo tape was binned.
"I did speak to him about it at a club in New York. We had never really met before, other than just kind of meeting backstage at the show in Seattle at the arena where I gave him the demo tape.
"I can't remember what was on it. They were an important band to us, and Appetite [for Destruction] is one of a handful of records that's one of those epic things that transcends space and time and the band. It's a worldwide massive record and it's perfect."
In the same interview, he also touched on his meeting with Axl Rose in a club with The Cult's Billy Duffy.
"He comes over and is like, 'I heard you telling that story about you giving me that demo tape – are you still with that girl that you met there?'
"It's kind of just one of those fun things, when you're proud of your band when you're kind of unknown, and they were pretty damn huge. People still give me their demo tapes all the time."