Ted Nugent Named Eddie Van Halen As The Best Guitarist He Ever Seen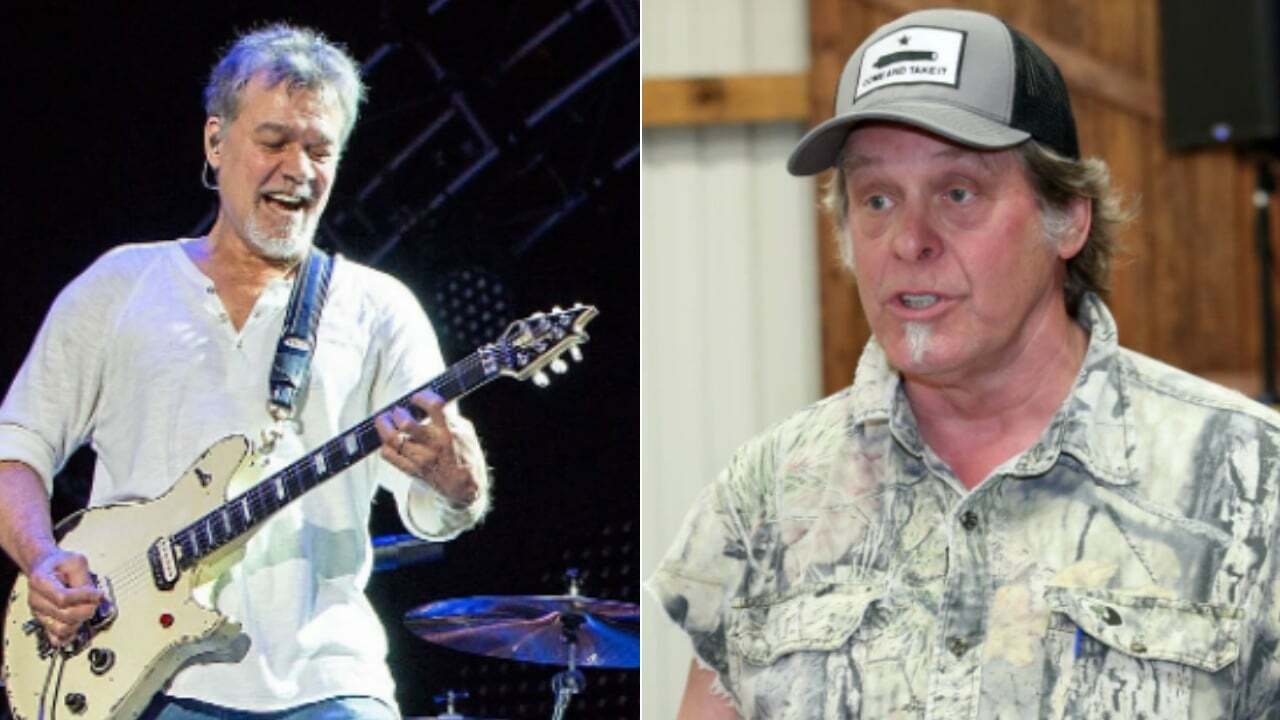 Legendary vocalist Ted Nugent reached the 100th episode in his program The Nightly Nuge, where he shared his views on different topics in each episode. In the fan questions section, the outspoken activist was asked to choose the best guitarist he's ever seen. Stating that he has seen many talented guitarists until this time, Nugent admitted that Eddie Van Halen is the best guitarist he has ever seen.
Considered one of the best guitarists ever in rock history, Eddie Van Halen left his mark on the rock world with the Van Halen band he founded with his brother.
Eddie is a permanent member of Van Halen with his brother Alex Van Halen and has appeared in 12 albums with the band. He was the main songwriter and keyboardist as well as the band's guitarist.
On the other hand, one of the reasons Eddie is considered one of the greatest guitarists of all time was the Tapping technique. Although Genesis lead guitarist Steve Hackett invented the tapping technique, Eddie Van Halen played a major role in its popularization.
Anyway, during the final episode of The Nightly Nuge, Ted Nugent was asked to choose the best guitarist in rock history. Legendary vocalist Nugent named Eddie Van Halen as the best guitarist.
"There's so many. I'm gonna go ahead and give it to Eddie Van Halen because he was so diverse in not only his histrionics but his groove. He had an unbelievable organic sense of rhythm in his delivery of not just exciting lead guitar parts but his grind of a grooving rhythm as a white kid.
He really defied the history of who can groove like that. 'Cause I come from the world of The Funk Brothers of Motown, so I know what the gods of groove look and sound like. And Eddie Van Halen, the times I jammed with him and just listening to the records, you can tell he had an unbelievable, uncannySuperman sense of rhythm beyond just his outrageous athleticism on the guitar neck."
SLASH CLAIMS EVERYONE COPIED EDDIE VAN HALEN: "THEY WERE ALL FOCUSING THE FUCKING FINGER-TAPPING"
Back in 2021, in an interview with Southern Accents Radio With Dave Cobb, Slash once again praised Eddie Van Halen and his band, Van Halen, touching on the band's debut album. At first, Slash touched on Van Halen's debut record and claimed it changed the seventies.
"By and large, I really don't come from this '80s shredding school of guitar playing at all," Slash says. "But when I first heard, along with everybody else, in 1978 and first heard the Van Halen debut record, it really fucked me.
"That was a heavy fucking record. I mean, that was the moment that the Seventies just changed, that particular record."
Slash Reveals How People Copied Eddie Van Halen's Style
Slash then mentioned Eddie Van Halen and sent his respect for him. Praising the guitarist's style, Slash revealed how people copied Eddie Van Halen. He concluded his words by saying how much he loved Eddie.
"As a guitar player, I was just a kid, I was just picking up the guitar at that time," Slash continues. "I hadn't even started at that moment.
"I started the following year, but when I started getting into guitar playing, everybody was trying to emulate Eddie and they were all focusing on the obvious techniques and the fucking finger tapping and the harmonics and the tremolo bar stuff and all these really fucking great techniques that Eddie had.
"But the way that he did it was such a part of his personality and it was such a part of his melodic sensibility that it had this musical fluidity that nobody after that really ever came close to playing that style of guitar playing.
"And so I always loved Eddie. And in between any of his very specific techniques, he also just had great fucking rock and roll lyrics, just really cool, bluesy, fucking rock lyrics. So, yeah – loved Eddie."