Klaus Meine On Scorpions' Retirement: "The Road Ahead Is Way Shorter Than What's Behind Us"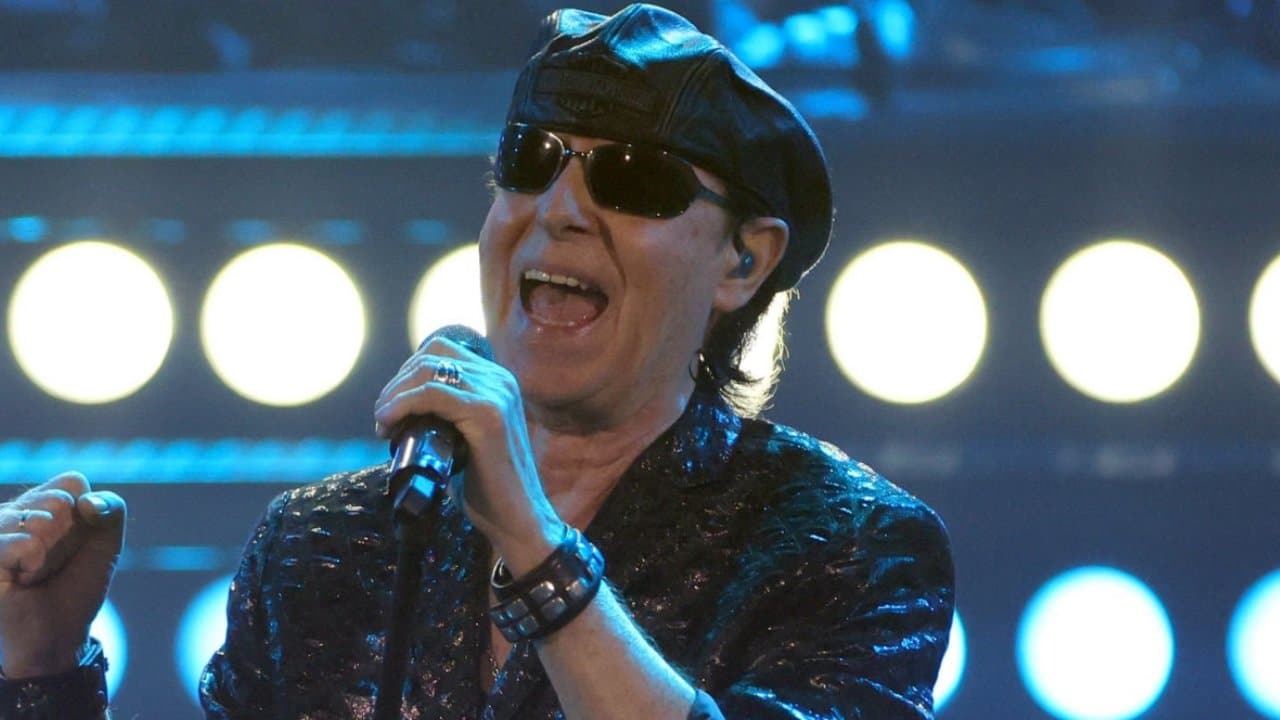 Scorpions lead vocalist Klaus Meine has broken his silence on his band Scorpions' retirement plans, saying the band will not be very long-winded, and the future will be shorter than the past.
Scorpions is a rock band formed in Hanover in Germany in 1965. Spending over 57 years in rock music, the band is considered one of the most important rock bands ever. It contributed to the genre's reaching world success over the years. The band has also influenced musicians with its unique works, as they won important awards from 1975 to 2013.
Debuted in 1972 with Lonesome Crow, Scorpions has released 19 studio albums during its ongoing career. The band's 2022 release Rock Believer marked its latest studio album at press time. In addition to those, they also have 6 live albums, 29 compilation albums, 15 cover albums, and more things. Since its formation, Scorpions has played around 2,500 concerts in over 80 countries.
Klaus Meine was just one of the iconic names Scorpions brought to rock music. Gained international fame as a member of Scorpions, Meine contributed to every one of the releases of the band. The band's classics Wind of Change, Does Anyone Know, Back to You, Who We Are, and You And I were written by him. He has also taken the guitar for the band's two different songs, Coast to Coast and Follow Your Heart.
However, in his new interview with Metal Global, Klaus Meine discussed Scorpions' longevity and retirement plans. At first, Meine admitted that they had no plans about retirement and deleted that word from their books.
"No, we scratched that word [retirement] out of our [vocabulary]," he said. "It's not there. We don't think about it and we don't talk about it and we take it as it comes."
Klaus Adds 'The Road Ahead Is Way Shorter Than What's Behind Scorpions'
Klaus then mentioned the band's latest release Rock Believer. Disclosing that it received positive reviews from fans all over the world, he looked pretty excited about sharing new music with fans. The singer also stated that the road ahead is way shorter than what's behind them.
"We're just growing older and we do what we do and we hope our fans enjoy it as much as we do," he continued. "But who would have thought we're still around after celebrating 50 years of being recording artists — our first album came out in 1972 and now 'Rock Believer' looks like it hits the big time with the fans and so many positive reviews from all over the world. And after all these years, who would have thought? And it's a wonderful thing.
"But all we know is [that] the road ahead is way shorter than what's behind us. And we never take it for granted —we never take success for granted. We work hard on what we do because we still love it and we still enjoy it. But it's what it is.
"And I think every artist knows what I'm talking about, because to go out there, play a great show for the fans and not let 'em down, it takes a lot of preparation, takes a lot of work. And being the singer, you try to make sure your pipes are in a good condition.
"It's a lot of things. And we don't know what the future will bring. Take a look at the next corner, and you never know what's going on. But right now, life is good. We have a great new album out there. And we have a lot of fun. We enjoy it."
Back in 2020, Klaus Meine had talked about Scorpions' unforgettable track Wind of Change and touched on the rumors that the track was written by the CIA as Cold War propaganda.
"Earlier this year, I did an interview, I think his name was Patrick Keefe," Klaus comments. "He came all the way from New York City over here to Germany for an interview with me; and Matthias did a phoner later.
"And it was about the Moscow Music Peace Festival, about 'Wind of Change' – but this is what this interview was all about: he used to write for printouts like New Yorker and stuff. He's a great guy, very sympathetic, and a really nice guy.
"And in the middle of the interview, he goes like, 'Klaus, you ever heard the story that 'Wind of Change' was written by the CIA?' And I cracked up laughing, I totally cracked up laughing.
"It was pretty bizarre. And then I learned the story. This was all about the podcast that would come out in May, which is now. Those guys, they're very professional and very creative, and the way they put it together, it feels like a Netflix series, right? That's what it is.
"It's a podcast, and there will be a lot of people who will get into this. It's a fascinating idea, and it's an entertaining idea, but it's not true at all.
"I thought it was very amusing and I just cracked up laughing. It's a very entertaining and really crazy story but like I said, it's not true at all. Like you American guys would say, it's fake news."