KISS' Gene Simmons Speaks On The Beatles' Hugeness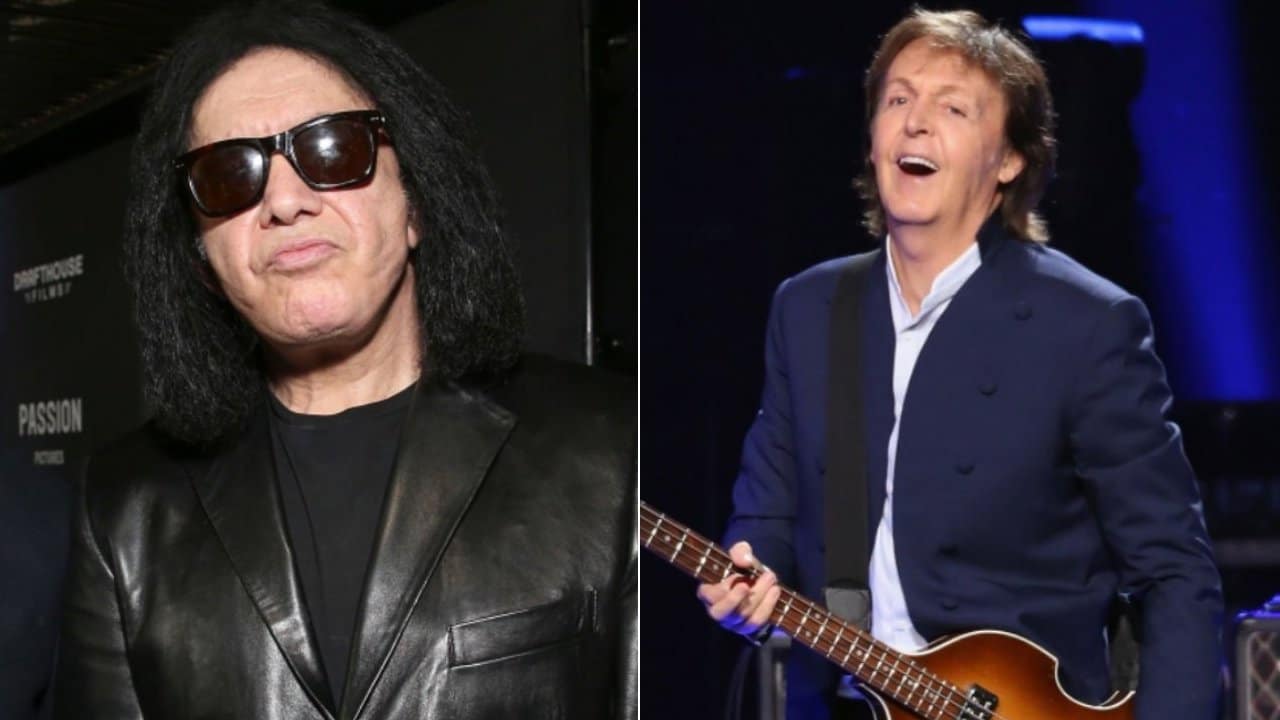 KISS founder/bassist Gene Simmons has shared his honest thoughts on the rock giant The Beatles' hugeness and said that they did great things throughout their short career.
Started its career in 1960 in Liverpool, The Beatles' original line-up was John Lennon on vocals, Paul McCartney on bass, George Harrison on guitars, and Ringo Starr on drums. Activating just 10 years until 1970, The Beatles' discography included 13 studio albums in their core catalog while including 21 studio albums worldwide. In addition to those, The Beatles released 54 compilation albums, 22 video albums, 36 EPs, 17 box sets, and many more things.
Debuted in 1963 with Please Please Me, The Beatles sent its second studio album in the same year with the first. In 1964, they released A Hard Day's Night and Beatles For Sale, respectively. The fifth and sixth studio albums of the band, Help! and Rubber Soul, were released in 1965. Later those years, the albums were followed by 1967's Sgt. Pepper's Lonely Hearts Club Band and Magical Mystery Tour, 1968's self-titled album, 1969's Abbey Road, and 1970's Let It Be. With those releases, The Beatles has sold 600 million copies worldwide.
On the other hand, Gene Simmons is one of those masters in rock music. Inspiring numerous musicians since his existence in rock, Simmons contributed to rock's evolution and growth. Although he is known for his huge career with KISS, Gene Simmons also has two different solo efforts. When he debuted in 1978 with his self-titled Gene Simmons, the musician released his second and latest album in 2004, named Asshole.
Recently, Gene Simmons talked about his admiration for The Beatles during a recent interview with Metal Hammer. Recalling his band's playing at Superdome in New Orleans, the bassist admitted that they wanted to think of that they were The Beatles plus, adding they were their reference point.
"We were playing stadiums in South America, but when Kiss played the Superdome in New Orleans – which holds 100,000 people or something – there may have been 3,000 people there," he says. "You just get on a roller coaster and hold on.
"Our reference point was The Beatles, because we were delusional. We wanted to think of ourselves as The Beatles on steroids."
Gene Simmons Explains Why He Love The Beatles
Gene Simmons then explained why he love The Beatles so much. Expressing his dislike for Liverpool town, Simmons said that the town is full of empty. He was very sincere in saying Liverpool is in the middle of nowhere, where the band achieved world success. According to Gene, that was a huge achievement. He also mentioned The Beatles' great works, such as Yesterday and Eleanor Rigby.
"[I love England] it's because of The Beatles," Simmons admits. "Holy crud, this place in the middle of nowhere – Liverpool. Liver. Pool. My god, could you think of a more disgusting-sounding name for a city?
"In the middle of nowhere, you had these four young guys hovering around age 20, 21 years old, who, within a span of seven years wrote hundreds of classic forever songs. Michelle and Yesterday and Eleanor Rigby and I Am The Walrus, and just hundreds and hundreds of songs.
"At 20 years old I couldn't even wipe my ass!"
Back this past February, Gene Simmons opened up about his feelings about The Beatles. Saying that all the pieces of music came into the place when he heard The Beatles, Simmons added that he started playing music after he saw them.
"When I started listening to music – Chuck Berry, and Little Richard – it started to evolve. Then you heard The Beatles, the [Rolling] Stones, Small Faces, and then, Led Zeppelin. They're all connected [with each other]," Simmons said (as transcribed by MetalCastle.net).
"All the pieces [of music] came in the place when I saw and heard, The Beatles. They were [at] an American show called The Ed Sullivan Show, and they came on, and the audience of course was gone crazy, mostly girls.
"And they came on and they looked like they came from the same Beatle mother. They looked like brothers from the same mother; the same haircuts, same highs, and same everything. I've never seen anything like that before.
"More importantly, I realized I was listening [them] with my eyes. I mean that's words repeating, 'listening with your eyes.' The live experience is as much visual as it is overall, audiovisual.
"And then it made set, 'Wow, The Beatles, they speak with accents, they look like they come same places. And the girls kinda like 'em.
"And that's one that hit me that, 'Hey, maybe I can be one of those kinda Beatle kinda people, I don't look like I come from here, I speak with that accent, and I don't look like I fit.'
"I mean I was much bigger than those people. The English in those days were tiny, Americans were huge compared to them.
"Immediately within two years of hearing The Beatles, I started writing my own songs. I picked up the guitar, learned how to play the C and G and D chords, and started writing my own songs.
"In fact, I recorded one of the very first songs I wrote, which appears in the largest box set of all time I was just released."