AC/DC's Angus Young Discloses The Secret Of Stevie Young's Playing Style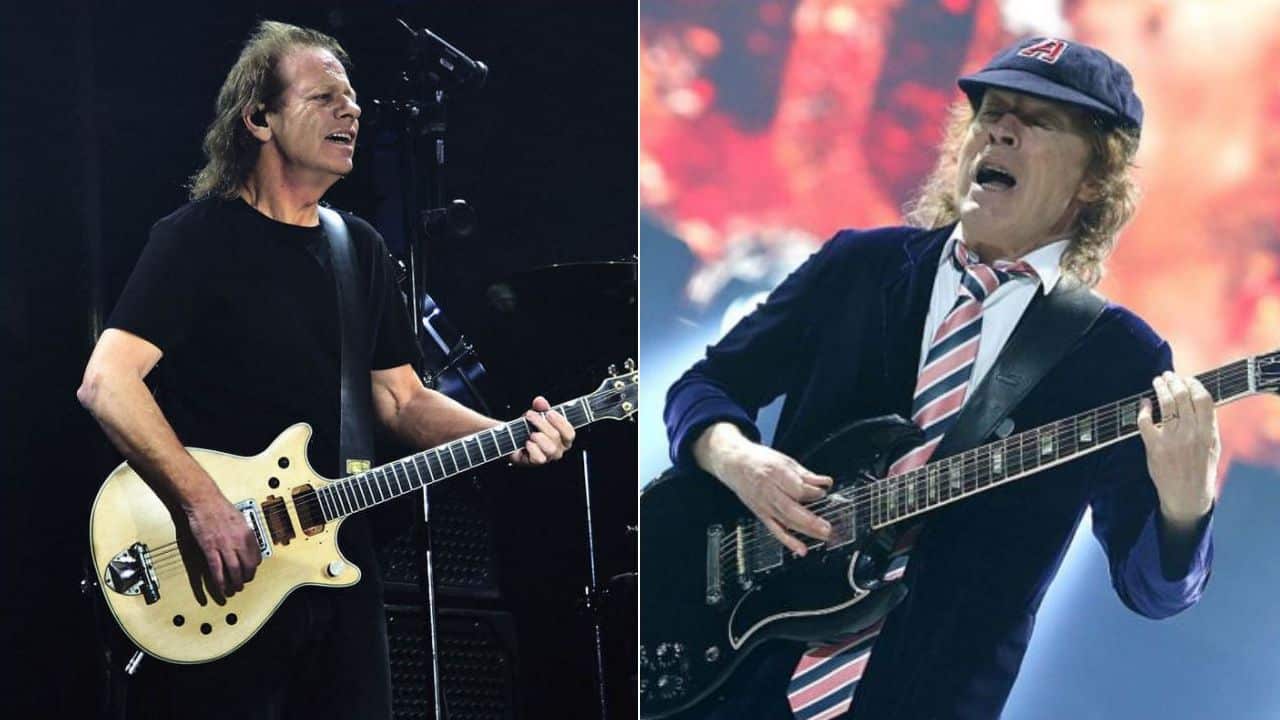 AC/DC guitarist, frontman and founding member, Angus Young, disclosed the secret of his nephew Stevie Young's playing style while interviewing with Talk Is Jericho, which was hosted by the renowned wrestler and Fozzy vocalist, Chris Jericho.
Angus Young, one of those founding members of AC/DC, had a shiny career on AC/DC. He formed the band in 1973 with his brother Malcolm Young and rocked out the stages since AC/DC began. Angus Young was inducted into the Rock and Roll Hall of Fame in 2003 with his band AC/DC.
However, in a recent online appearance, Angus Young discussed his nephew Stevie Young's style and praised him while touching his rarely playing style. According to Angus Young, Stevie Young grow up like his brother, Malcolm Young. Angus Young also stated that he had a unique style.
"Stevie grew up playing like Mal. That was how he really got into getting his guitar together. So he just tuned in to how Mal would play. And it is a unique style. Because there's a lot of guitarists out there, like myself, who play a lot of lead notes, and they try to be flashy and stuff.
"So finding somebody who's just a solid guy on the rhythm guitar and plays it with such a distinct style, they're very rare and unique. You only get a handful of those type of players in the world… So that's the style Stevie aimed for.
"Malcolm had his own thing going – very distinct. It's just a unique way of playing. And Stevie, that's what his bible was. And he filled in for Mal in '88. It was Mal who got him in: 'He'll help while I go on and get myself in rehab.' And he had been gigging in his own bands for a while. And he came in and did a great job."
Angus Young concluded praising Stevie Young clearly, "So it was really obvious, if you were gonna look anywhere, I'd get Stevie in first, because of just that style of playing."