Trivium's Matt Heafy Reveals His Never-Heard-Before Plan With Late Slipknot Drummer: "Unfortunately, Never Happened"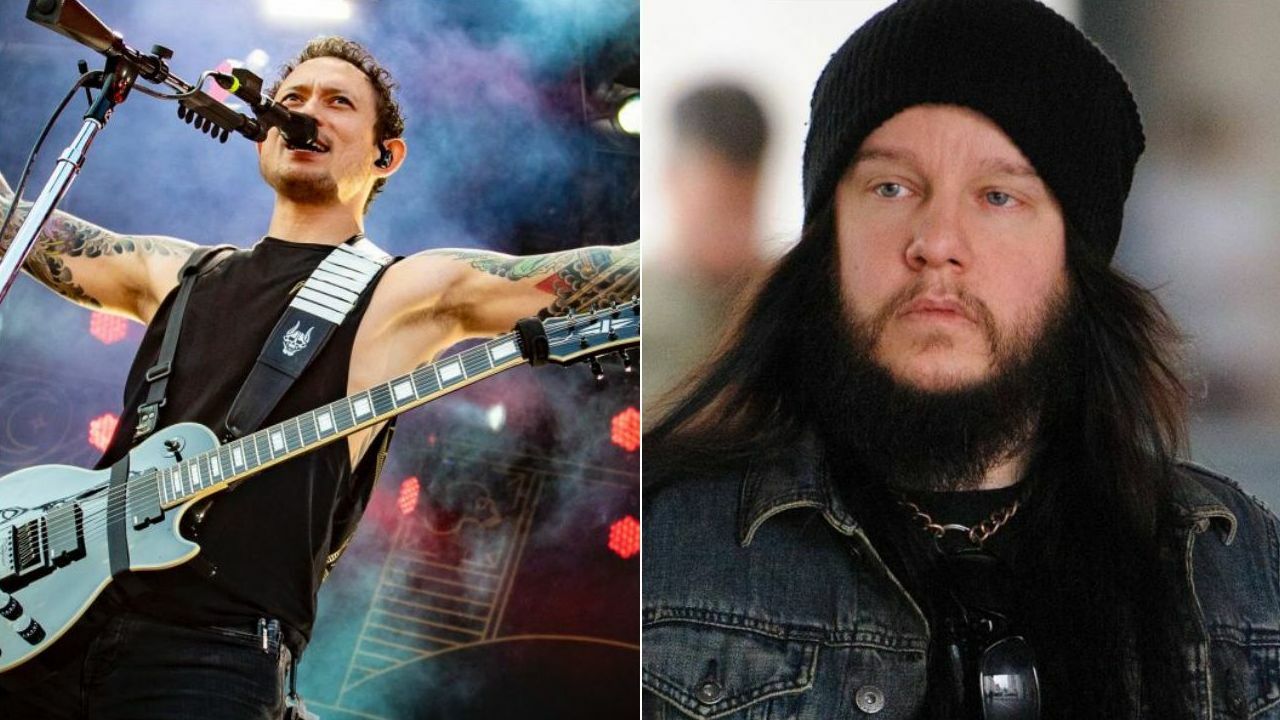 Trivium singer Matt Heafy has revealed the thing he wanted to make with the late Slipknot drummer Joey Jordison and paid his tribute to the drummer by touching on his relationship with him.
Matt Heafy is known for being the guitarist and lead vocalist for heavy metal band Trivium. During his ongoing career with the band, Heafy played in every Trivium albums. Debuted in 2003 with the band's Ember To Inferno, his latest album with the band was the band's tenth studio album, In The Court Of The Dragon.
On the other hand, Slipknot is a heavy metal band that was formed in Iowa in 1995 by drummer Joey Jordison, percussionist Shawn Crahan, and bassist Paul Gray. Selling more than 30 million records worldwide, Slipknot released 6 studio albums, 2 live albums, 5 video albums, and more.
Joey Jordison was the original drummer of Slipknot until he departed from the band on December 12, 2013. Throughout his career with the band, Jordison had performed in the first four studio albums of the band.
However, during his recent interview with El Cuartel Del Metal, Heafy paid his tribute to the late drummer Jordison. When the interviewer mentioned how Joey Jordison impact his band's music, the singer recalled the times he listened to Slipknot during his school days.
"When that first Slipknot record came out, I guess it was like 2000 or '99, something like that, I remember being in middle school or that would have been high school," Heafy says.
"I had just gotten in Trivium, our singer Brad [Lewter] just introduced me to Slipknot. I remember hiding my headphones underneath my hair to listen to Slipknot during the whole school day.
"'(sic),' that was actually the first song we played live ever. We did the 'All Hope Is Gone' with Slipknot, which is amazing, Joey was super awesome."
Matt Heafy Says They Planned To Make A Black Metal Band With Jordison
In the continuation of his words, Heafy has revealed a never-heard-before plan they wanted to make over the years. Recalling the late Slipknot icon Jordison's playing drums for Korn, the Heafy said they planned to make a black metal band, but it never happened.
"We also did 'Family Values' with Korn when Joey was playing drums for Korn," he continues. "So I was able to get to know Joey very well then. He showed me the guitar he wrote all the original Slipknot stuff on, I got to play that, it was actually Les Paul Custom.
"He's always been super supportive. He and I talked about making a black metal band forever. Never happened, obviously, unfortunately."
Later then, Heafy has also mentioned Children Of Bodom's impact on his band Trivium. According to him, there's no Trivium without Children Of Bodom's first three albums.
"Children of Bodom – without their first three records, I don't think Trivium would have existed without 'Something Wild,' 'Hatebreeder,' and 'Follow the Reaper', those were three of my favorite records of all time," he says.
"Bodom and In Flames, two very different bands, different countries, different everything, but those two bands really showed me that you can have really extreme screaming with really melodic catchy guitars at the same time.
"I just thought that was so interesting, that juxtaposition that's something I really wanted to do with our band, and hearing someone else do that really inspired me to want to do that."