KISS's Gene Simmons Contracts For COVID Days After Paul Stanley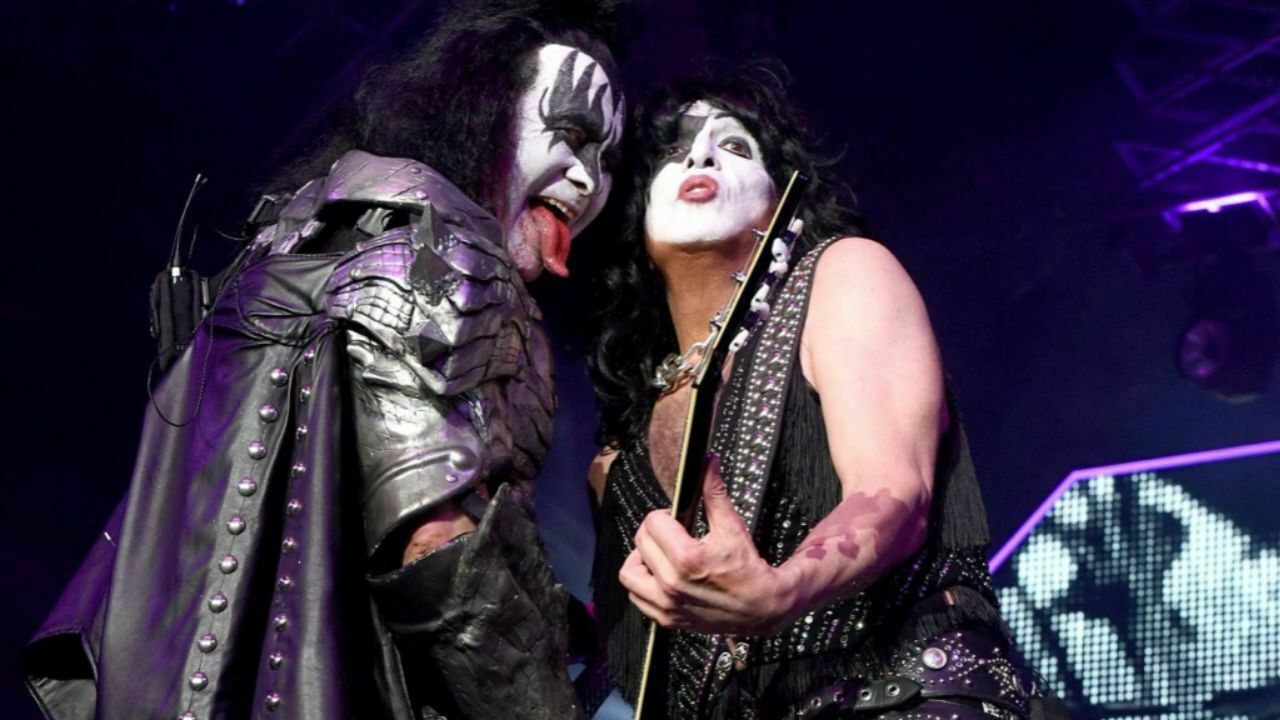 KISS bassist/co-founder Gene Simmons has tested positive for COVID days after the band's guitarist/co-founder Paul Stanley, according to the band.
As some of you might remember, KISS was forced to postpone its The Pavilion at Star Lake show in Burgettstown, PA after Paul Stanley tested positive for COVID. When the band announced Stanley's contracting for COVID, they had revealed in the same statement that all crew members were fully vaccinated and tested negative.
Recently, it was announced by KISS that the band's bassist Gene Simmons has contracted for COVID. The band has stated in the announcement that they were forced to postpone its next four tour dates. Also, they made fans happy about the current state of Paul Stanley and said that he recovered himself from COVID.
"KISS will postpone their next four tour dates," KISS tweeted.
"While Paul Stanley recently tweeted that he has recovered from COVID, Gene Simmons has now tested positive and is experiencing mild symptoms.
"The band and crew will remain at home and isolate for the next 10 days and doctors have indicated the tour should be able to resume on September 9th at FivePoint Amphitheatre in Irvine, CA.
"All previously purchased tickets will be honored for the new dates once announced. More information will be emailed to ticketholders directly."
The band's August 26, August 28, August 29, September 1, September 2, September 4, and September 5 shows are among the band's postponed dates.
Gene Simmons Struggles With Fans Who Thinks Vaccinated People Should Not Wear Mask
Gene Simmons had talked about his bandmate Paul Stanley's health state during his illness from COVID and encouraged people to wear their masks and to get vaccinated.
After it was announced that Gene Simmons has contracted for COVID, people started to send him some comments via his Twitter account.
Recently, Simmons has shared a tweet that said people should wear masks even if they're vaccinated. After his tweet, a fan responded to him and said he should stop saying this. He also asked him that why he wears a mask if he was vaccinated.
"You're not bright," Gene Simmons answered him.
You're not bright… https://t.co/62pSP6aDiC

— Gene Simmons (@genesimmons) September 1, 2021
After that, a fan asked Simmons that why he keeps going on saying wearing a mask is important, although there are some illnesses including mental health, homelessness, cancer, starvation, and more.
"Well Blockchain or whatever your name is, worldwide Covid infection is 218 million," Gene Simmons replied. "That's 200,000,000 individual human beings. Besides the ones who have sadly passed on, the rest suffer with excruciating pain, some with tubes down their throats and so on…That's why, Genius."
Well Blockchain or whatever your name is, worldwide Covid infection is 218 million. That's 200,000,000 individual human beings. Besides the ones who have sadly passed on, the rest suffer with excruciating pain, some with tubes down their throats and so on…That's why, Genius. https://t.co/uFsgg8GUMn

— Gene Simmons (@genesimmons) September 1, 2021