Sammy Hagar Recalls David Lee Roth's Quit From Van Halen: "What An Idiot"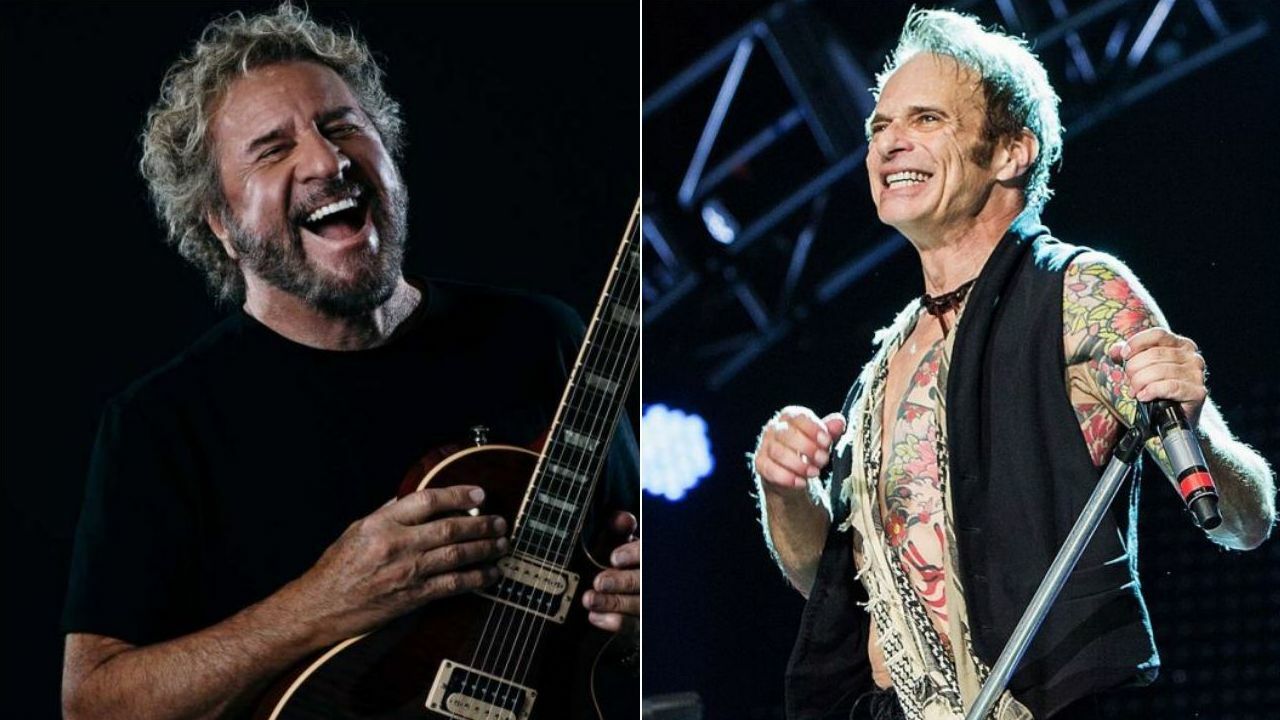 Sammy Hagar called David Lee Roth an idiot.
Former Van Halen singer Sammy Hagar has recalled the time David Lee Roth quitted from Van Halen and revealed his first reaction to the moment, saying that he called him an idiot.
The Red Rocker, Sammy Hagar, was a member of Van Halen in the past. Making several in and outs, the singer had first joined the in 1985 as a lead singer replacing with David Lee Roth. After an 11-year tenure with them, he had announced that he parted ways with Van Halen and was replaced with David Lee Roth. In 2003, Sammy had reunited with Van Halen until parting ways once again in 2005. Throughout his career with Van Halen, Hagar recorded four studio albums in total.
For over the years, Sammy Hagar and David Lee Roth have been dealing with each other. Opening up about his current thoughts on Roth several times, Hagar had previously said that he has no respect for David Lee Roth anymore. He also said this past June that David has a strange character.
Recently, Sammy Hagar has once again addressed the Van Halen legend David Lee Roth. During a recent interview with Professor of Rock, Hagar has revealed a moment he wrote in his book, Red. Remembering his first reaction to David Lee Roth's leaving from Van Halen, Hagar said he thought about Roth that he is an idiot.
"I had a little premonition I wrote about in my book 'Red,'" he said. "I was sitting at a dinner with my ex-wife, and the phone rang. It's Ted Templeman talking about making my next record, and he goes 'Wow, man! Did you hear that Dave Lee Roth has just quit Van Halen?' I said 'Really? He quit?' He goes 'Yeah.' I'm going 'Wow, what an idiot.'"
Sammy Hagar Admits He Knew They're Going To Call Him
Continuing to his words, Sammy Hagar has also mentioned what he told his ex-wife after the phone call. He admitted that he knew Van Halen was gonna call him after the departure of Roth. Explaining why he thinks they're gonna call him, Hagar stated that he was one of those three musicians, including Ronnie James Dio and Ozzy Osbourne.
"And I sat back down and said to my ex-wife 'They're gonna call me,'" Hagar continued. "Because when it was that fresh in my brain, I thought that 'They are not going to quit. This is Eddie Van Halen. He is just starting.'
"And then I thought 'Who can they call? They're going to call me!' You know, I'm one of the three: me, Dio, or Ozzy."