Rob Halford On Richie Faulkner: "He's A Miracle Man"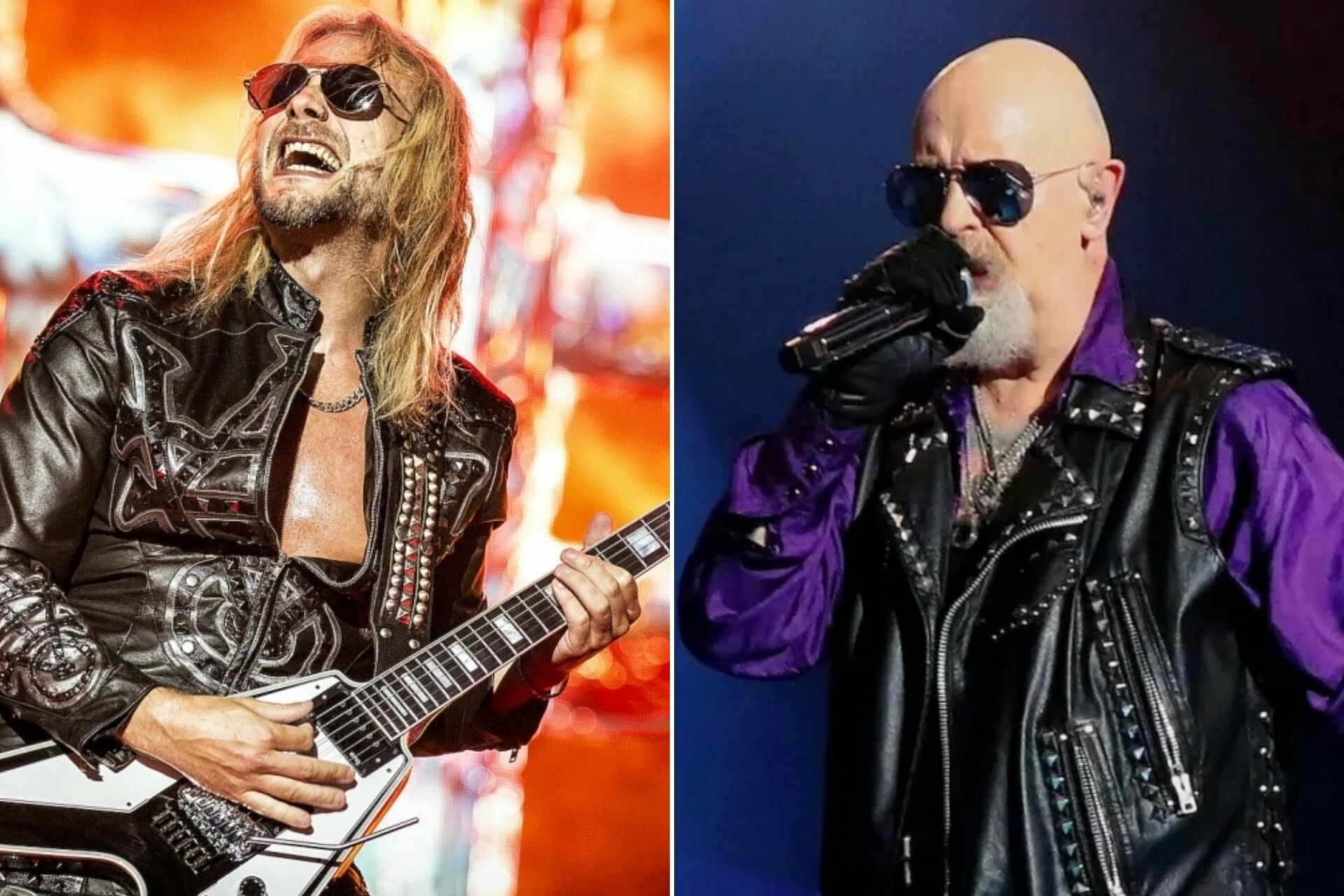 In a new interview with KSHE, the singer Rob Halford talked about his band Judas Priest's Rock Hall induction performance. Detailing the night, he admitted that Richie Faulkner asked to step out of Judas Priest during its Rock Hall performance.
On November 5, 2022, Judas Priest received the Musical Excellence Award and has inducted into the Rock and Roll Hall of Fame with the classic members, featuring Rob Halford, Ian Hill, Glenn Tipton and Scott Travis. The inducted members also featured the former members K.K. Downing, Les Binks and Dave Holland. The night also marked the band's performing with the former guitarist Downing for the first time in 13 years.
However, Halford recently appeared online to discuss Judas Priest's Rock Hall performance. At first, the singer praised his bandmate and sent heartwarming comments for him because he has been a part of the band, even though he suffered a serious health issue back in September 2021. According to him, Faulkner told the band he didn't want to be part of the Rock Hall performance because he hadn't been inducted into the Rock Hall as a part of Judas Priest.
"He's a miracle man, especially when you consider what he's been through with his challenges," Halford says (via Blabbermouth). "And he needed to be there. Because originally he said, 'I don't think I should be on stage.' I go, 'Richie, you have to be on stage. It's important. I can't properly express the words 'cause it's a feeling for me. I feel you need to be on that stage with us.' And so did everybody else; everybody else felt that way."
Halford then repeats how a great artist Faulkner is. Faulkner needed to be on stage because he had things to show the whole world after his unfortunate accident. Halford also revealed what he told Richie Faulkner about playing with Downing together.
"But yes, he's a miracle man, and for that reason alone, amongst a ton of others, it was important that he was on that stage and showing people the wonders of survivability and the great things that the medical profession and the healing and the health world can do, and some of the Lord's divine intervention, all of these things kept Richie with us. I said, 'Richie, you need to be on that stage, especially if you can do some hair whipping with K.K.' They do their hair whip. [Laughs]"
Earlier this month, Rob Halford revealed if the band had plans to release a new album in 2023. Answering the question, the singer said they "think we can but we can't be 1,000 percent certain because the front-end planning of a release is quite complex. You have to get your calendar of events in the right order. But we're really hustling to try and get it out sometime next year."