Judas Priest's Ian Hill On Reuniting With K.K. Downing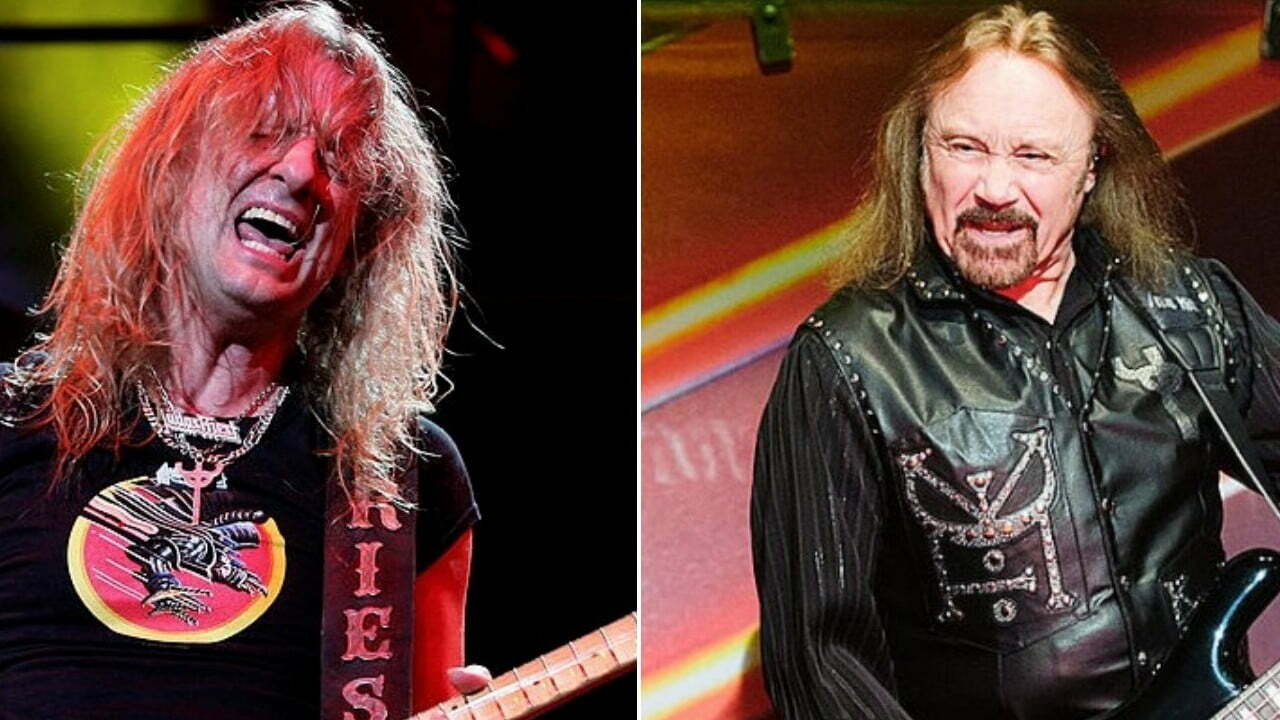 During his recent appearance on Alamo True Metal, the bassist Ian Hill commented on Judas Priest reunited with K.K. Downing on the Rock and Roll Hall of Fame induction performance.
Judas Priest was honored to be a part of the Rock and Roll Hall of Fame this past November 5, 2022. That day, the band walked on the stage to rock the audience with a three-song performance that featured You've Got Another Thing Comin', Breaking The Law and Living After Midnight. The stage performance was written off as an important day in history because Judas Priest had reunited with its former band members that day; K.K. Downing with Les Binks was alongside the current band members during the Rock Hall induction ceremony.
Recently, Ian Hill commented on the band's reunion with the former guitarist K.K. Downing, who was there for Judas Priest for two stints from 1970 to 1992 and from 1996 to 2011. Opening up about the day Priest performed with Downing after years, he explained why he thought it was a big surprise for him.
"The whole thing was magical," he kicks off (via Blabbermouth). "It was way different to what I thought it was gonna be. I didn't know it was gonna be such a large event, for start. It was loads of people — your paying public, if you know what I mean, not just the stars and the celebrities down at the tables in the front there. So that was a real big surprise — the actual scale of it all."
He then continued by admitting that seeing Downing years later after their last conversation made him happy. He also said, "it was a joy to do at the end of the day. It was great to see Ken again. I hope he feels the same. [Laughs] It was very, very quick. We saw him for an hour or so on rehearsal day [two days before the induction] and then another hour or so on the show day. And then everybody went their separate ways. But it was nice to see Ken."