Dee Snider Receives Death Threats After He Let Ukrainians Use 'We're Not Gonna Take It' As Their Battle Cry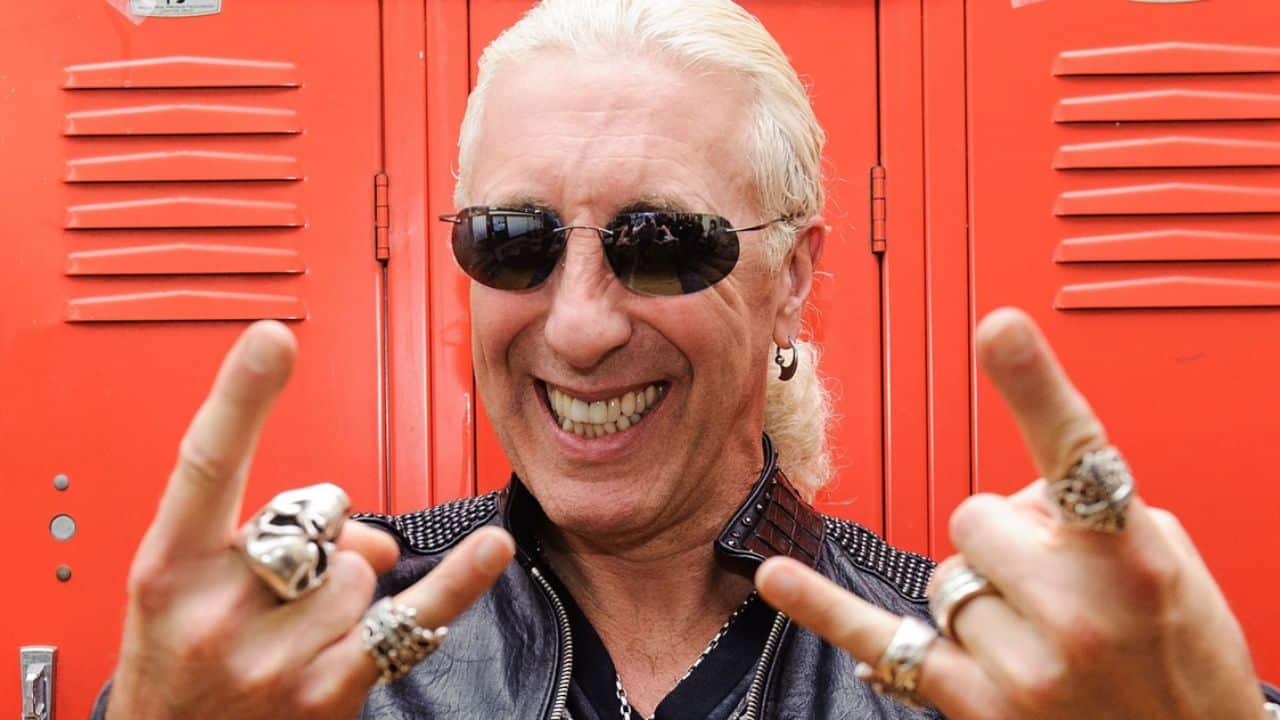 The world-renowned frontman Dee Snider has shared an important video message to his fans and admitted that he receives death threats after he let the Ukrainians use the Twisted Sister song, We're Not Gonna Take It, as their battle cry.
As some of you might know, Dee Snider came to prominence as the lead singer and frontman of the heavy metal act Twisted Sister. Joining the band in 1976, Snider was one of the core members of the band's 1982-released debut studio album, Under The Blade. Throughout his tenure with the 1972-formed Twisted Sister, Snider released six studio albums, which means he performed in the entire studio albums of the band.
Over the years, Dee Snider has been actively using his Twitter and Instagram accounts. Logically discussing the issues on the agenda with his fans, Snider is recently talking about the Ukraine-Russia crisis. Opening up about Russia's brutal acts against Ukraine, Snider has been showing that he stands alongside Ukraine since the war has begun.
One of Snider's supportive acts was the time he let Ukrainian people use the classic Twisted Sister song, We're Not Gonna Take It, as their battle cry. After he sent a tweet about it, he attracted huge attention from people all over the world. At press time, his tweet was retweeted by more than 50k people and liked by over 230k people.
However, during his recent Instagram message, Snider called people to use their everything to stand against misinformation concerning the Russian invasion of Ukraine. Saying that he received death threats, Snider added that this is not important because the main thing is people have been standing alongside Ukraine.
"Citizens of the free world, it is time to stand up and be counted," Snider said (as transcribed by MetalCastle.net). "There's a phrase I never thought I'd be saying in my lifetime, but here I am today saying those exact words.
"A week ago when I made my post about letting the Ukrainian people use 'We're Not Gonna Take It' as their battle cry [and] I was stunned by the international response, the international outpouring.
"[And also] a few death threats, but who cares about that. The main thing is that people stood with the Ukraine. People get what's going on there, people realize the importance of what is happening at this very moment."
Dee Snider Claims Russian People 'Do Not Know What Their Dictator Leader Is Doing To Ukraine
Dee Snider then continued by making a call to Russian people who don't know what Vladimir Putin, a dictator according to Dee Snider, is doing to Ukraine. Saying that people's lives are in danger, Snider has also touched on the power of the internet. According to Dee, the Russian government blocks people's access to social media and does not allow them to see the truth.
"People's lives are on the line," he continued. "People are dying. And this is a threat not just to the Ukraine; this is a threat to the entire free world.
"As a result of that, a movement has started. WorldUnited.live is not only looking to set up an international live streaming concert event, they're looking to get the message, the word to the Russian people who have been cut off from the rest of the world.
"Twitter, Instagram, Facebook, TikTok, all the social media platforms have been shut down. The Russian people do not know what their dictator leader is doing to the Ukraine; they have no understanding of the truth of what is going on.
"But they can't stop all of us. We have our URLs, we have our web sites, we have our ways of getting information out there, and if we all start working those angles, if we all start pushing the word out there to the Russian people, if we all spread the word, not just of our support but of the atrocities that are happening in the Ukraine right now, the Russian people will get the message. They are the ones that ultimately are gonna bring this all to an end.
"Yeah, we've got politicians working; yeah, they're doing all these things to cut back and starve them out over in Russia and do this and do that. I've always found, at the end of the day, it's the people who make things happen."
Back on February 26, Dee Snider had answered the question that if he approves of Ukrainians using Twisted Sister's We're Not Gonna Take It as their battle cry. Disclosing that his grandfather was Ukrainian, Snider admitted that he approves of their using the song.
"I absolutely approve of Ukrainians using 'We're Not Gonna Take It' as their battlecry," Snider said.
"My grandfather was Ukrainian, before it was swallowed up by the USSR after WW2. This can't happen to these people again! #FUCKRUSSIA."
I absolutely approve of Ukrainians using "We're Not Gonna Take It" as their battlecry. My grandfather was Ukrainian, before it was swallowed up by the USSR after WW2. This can't happen to these people again! #FUCKRUSSIA

— Dee Snider🇺🇸🎤 (@deesnider) February 26, 2022