Pink Floyd's Nick Mason Explains Why Charlie Watts Was Important For The Rolling Stones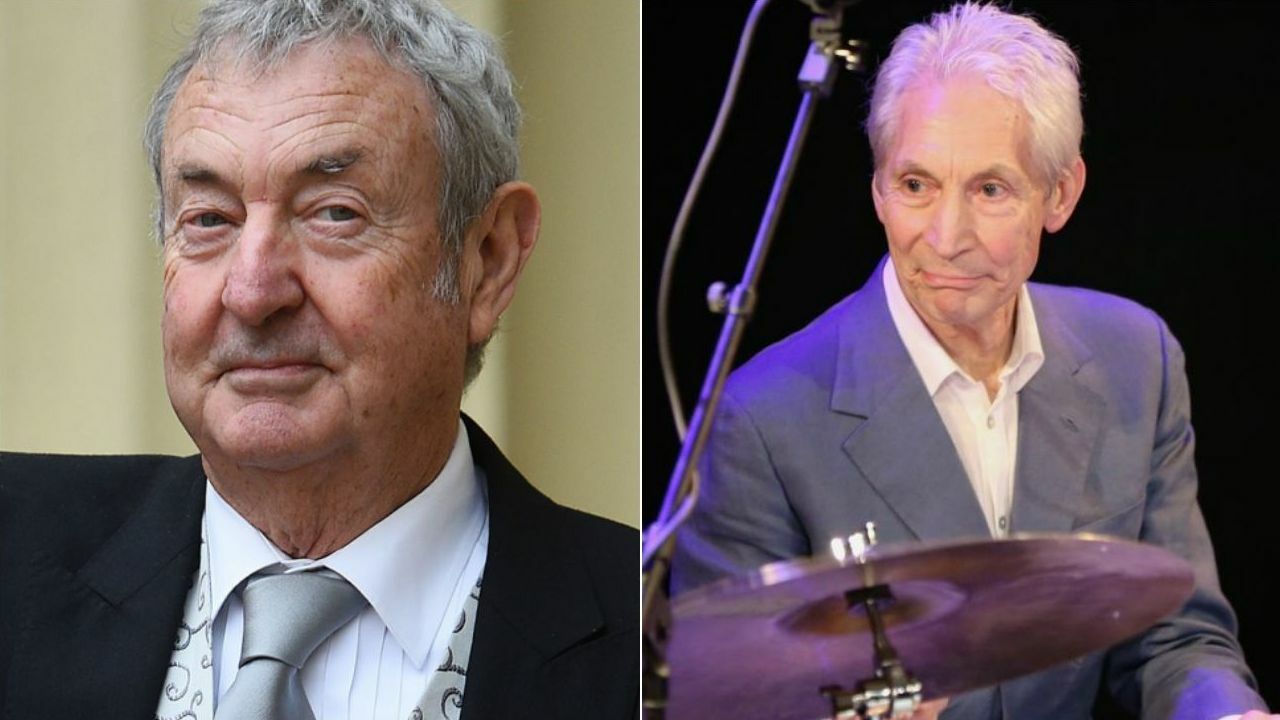 In a new interview with The Coda Collection, Pink Floyd drummer Nick Mason has paid his tribute to the late The Rolling Stones drummer Charlie Watts by explaining why he was so important for the band.
Charlie Watts was the drummer of the English rock band The Rolling Stones that was formed in 1962. He had joined the band in 1963 and rocked the stage until his tragic passing on August 24, 2021. He passed away at a London Hospital, and his family was around him during his last breathes.
The drummer appeared on entire The Rolling Stones albums throughout his career. Releasing his debut studio album with The Rolling Stones in 1964, a self-titled album, he released his latest studio album with the band in 2016, titled Blue & Lonesome.
However, recently, Nick Mason has sent some respectful words to the late drummer, although he said that he didn't know him well. Saying that he was a delightful character, Nick explained why Charlie Watts was important for The Rolling Stones.
"I didn't know Charlie well, at all, but I knew him a bit," he says. "He was absolutely delightful character and I just wanted to say something about what he provided, I suppose, to the band. Because one can get sort of a bit carried away with technique, particularly with drums in a way. No, actually all instruments, how fast can you play that arpeggio, whatever it is.
"And I think the reality is, very few drums ever play the sort of the techniques, the things that they can actually do, because part of the role of the drummer is to make it work within the context of a band."
"I don't think Charlie ever did a drum solo with the Stones. That says quite a lot, I think, because it wasn't necessary. What really mattered was to keep that groove going for the band."
Mason Mentions The Rolling Stones Fans' Expectations
Elsewhere in the conversation, the drummer has mentioned The Rolling Stones fans' expectations. Saying that The Rolling Stones is a band that has done much longer than many musicians, Mason revealed an interesting thing.
"The Rolling Stones, a band that have done longer than anyone else," he reveals. "But it's certainly that they're not well-known for doing something totally different.
"And it's interesting, they are hide bound slightly by their fan base, who simply don't want, Mick, in particular, anything he tries on his own, the fans sort of try and shoot it down because almost like it feels as though you're not allowed to leave and work outside the band.
"I mean obviously it isn't quite that bad. But it is interesting that the brand is so strong that the fan base really don't want the apple cart upset."