Read Which Songs Metallica Members Like To Play Live The Most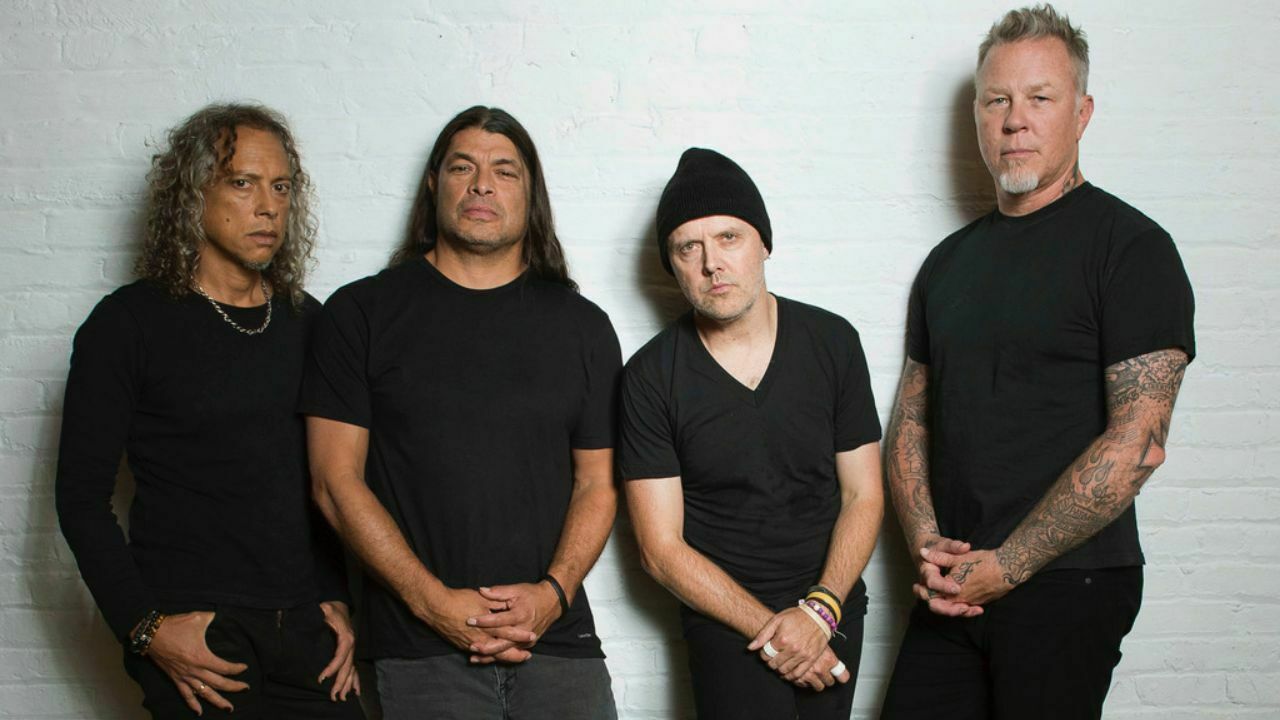 Metallica members, the guitarist/singer James Hetfield, drummer Lars Ulrich, guitarist Kirk Hammett and bassist Robert Trujillo, revealed which songs they like to play live the most over the years.
Metallica is a heavy metal band that was formed in Los Angeles in 1981. Throughout its epic career, Metallica released ten studio albums, ten video albums, forty-two music videos, forty-three singles, eight live albums, three box sets, and many more things. As of 2018, Metallica has sold more than 125 million albums worldwide.
Back in 2015, James Hetfield, Lars Ulrich and Robert Trujillo had appeared on San Jose Sharks to name their favorite songs to play live the most. Each musician had chosen different songs from their catalog.
James Hetfield Says The First One From Metallica
When James Hetfield named his favorite song to play live the most, he said that the first one of the setlist of the day they performed live. According to him, the first song tells how the gig would going to go.
"The first one, because that's when it's all happening, man," James said. "Everything is hitting you at once. It's just boom!
"It's a testament to your attitude. Because you go out there and you might be feeling crappy and then all of a sudden you go 'Brang!' [Imitates a chord in the guitar] and it's 'oooh', then everything is great, everything is fine, 'the world is okay now, I'm gonna be fine'.
"Or you go 'Oh,my sound is horrible, oh it's raining and blah, blah, blah'. It has a lot to do with my attitude.
"But the first song is always my favorite because you get an instant… you can tell how the gig is gonna go."
Robert Trujillo Says Disposable Heroes and Orion
When Robert Trujillo answered which songs he likes to play live the most, he picked Disposable Heroes and Orion from the Metallica catalog.
"That's a tough one because it varies night to night," Rob says. "But overall I enjoy playing 'Disposable Heroes' and I'm gonna throw in 'Orion' as a sort of backup.
Lars Ulrich Says Sad But True
Lars Ulrich told a piece of words to name his favorite Metallica song that he likes to play live the most. According to him, Sad But True from the band's self-titled fifth studio album is his favorite song to play live the most
"My favorite Metallica song to play live is 'Sad But True,'" Lars said.
Kirk Hammett Reveals Seven Metallica Songs
Kirk revealed his favorite songs from an archived backstage interview shared on Metallica.com. Naming his favorite songs to play live, Kirk said No Leaf Cover, Seek & Destroy, Jump In The Fire, Dyers Eve, Blackened, Frantic, and Sanitarium is his favorites.
"I really enjoy playing 'No Leaf Clover,' and it's relatively new and I really enjoy playing 'Jump in the Fire' and now that we're playing with F-star rather than G," he says. "I love playing 'Seek & Destroy.'"
"Of course, I like playing 'Dyers Eve' because it's a challenge every time we play it. Every time I play that guitar solo and I pulled it off and I'm like yeah I did it again. It's a really difficult guitar solo for me to play. I love playing 'Blackened' as well."
"I really enjoy playing 'Frantic,' and I think it's a great song to play, and I really have fun playing there. Also I love playing 'Sanitarium.' Actually I love playing them all."