Twisted Sister's Jay Jay French Recalls Failed KISS Audition: "Ace Frehley Was Way Better Than Me"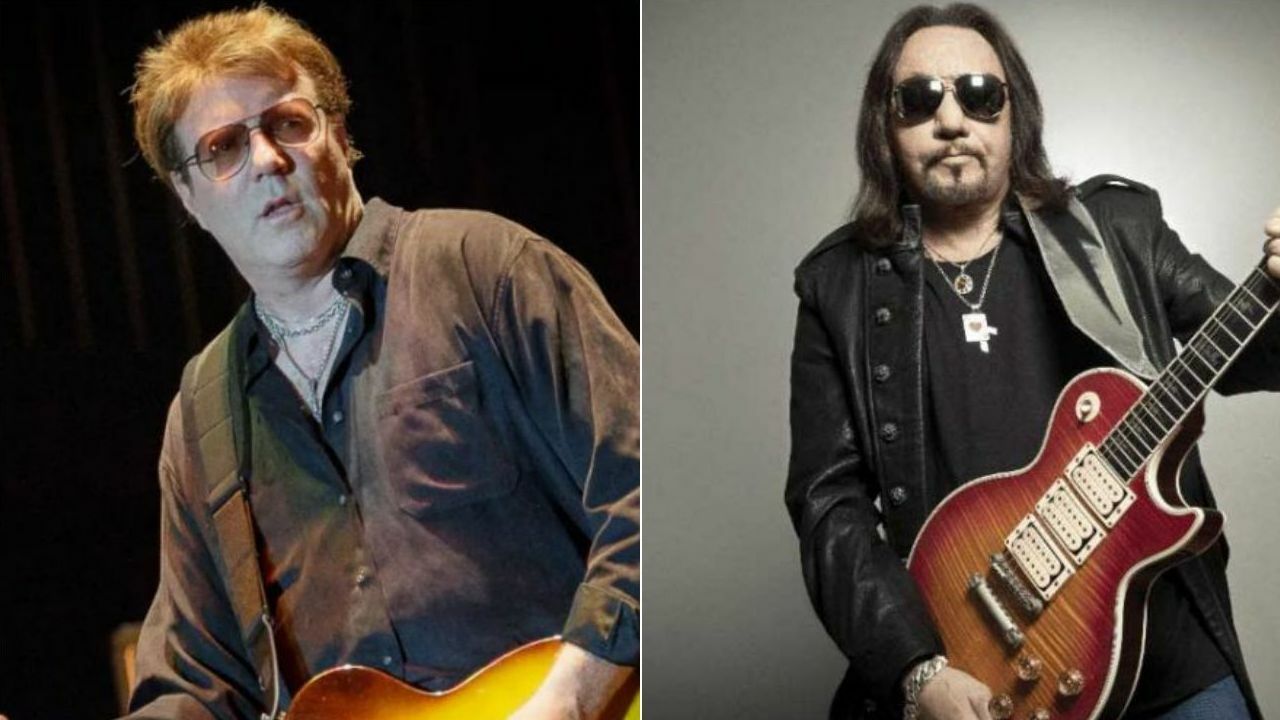 Twisted Sister guitarist Jay Jay French has recalled his failed KISS audition and said that Ace Frehley was way better than him.
Jay Jay French is the American guitarist who formed the heavy metal band Twisted Sister in 1972. Around his band's forming year, Jay Jay French auditioned for the rock band KISS, and he failed to join the band.
Recently, he discussed the audition he made with KISS and explained why he failed to join the band while interviewing with The Rock Experience With Mike Brunn. When the interviewer said he was shocked to hear that he played for two weeks with them, French said he wasn't good at all.
"You know, it's so long ago I can hardly remember," he says. "I just remember they called me up a couple of times to come down, and I went down and jammed on several occasions.
"But I never imbued it with much more history than… I've never been a KISS player, I never made a deal out of it. This whole thing, 'Jay Jay in KISS,' is such bullshit.
"One time a guy said to me, 'Have you ever been in another band?' I said, 'Well, not really but I auditioned for KISS in 1972, it didn't work out.'
"How honest can you be? I wasn't good enough, I wasn't picked."
French Says Ace Frehley Was Better For KISS
When the interviewer continued by saying that French opened up about the issue in his book, the guitarist said Ace Frehley was better than him.
"Yeah, and Ace [Frehley] was way better," he admitted. "I saw them and was like, 'Whoa, they got the right guy!' Ace was great."
When the interviewer asked, "How important did you feel discipline was for Twisted Sister's success?" French replied:
"Well, if you read the book, you saw we put the gig list in the back, how crazy is that list? It's absolutely freaking crazy! So I did that just to show people that's the work that went in.
"You asked Dee and Mark, you can't take those away, you can't take that out of our system. So the discipline was…
"Well, I'll put it this way – I can make a joke and say there are four states of mind to a band, and these are my four states of performance minds.
"One is: you suck and the audience sucks, and you really question why you're even doing this thing. Then: you're great and the audience sucks and you really are puzzled by that because that doesn't make sense.
"You suck and the audience is great and you got away with murder, and you are the happiest camper on the planet Earth. And: you're great and the audience is great.
"And to strive for that is the key to being great. So Twisted Sister's absolutely obsessive desire to be great and to blow away every band we played with, we were a very predatory band.
"The agent said, 'You can make more money if you blow these bands away, more people come.' So our attitude is, 'We're going to blow you off the stage but if you can blow us off the stage, go!'
"Because the people are going to benefit from it, that means you are better. And when you're paying hard-earned money to see a show, you should get the best of everything, shouldn't you? You should get the best of everything.
"You should get the best KISS, the best Judas Priest, the best AC/DC, the best Sabbath, the best Ozzy, the best Alice Cooper, the best Motorhead, the best Guns N' Roses, the best Twisted Sister. That's what you want.
"So our attitude is: we're going to play so good, we're going to force you to be better because you're going to have to be better if you're going to get over better than us.
"But you're never better than us because we are always the best. And you have great pride in that."