Ace Frehley Comments On KISS Reunion: "If The Money's Right, Anything Can Happen"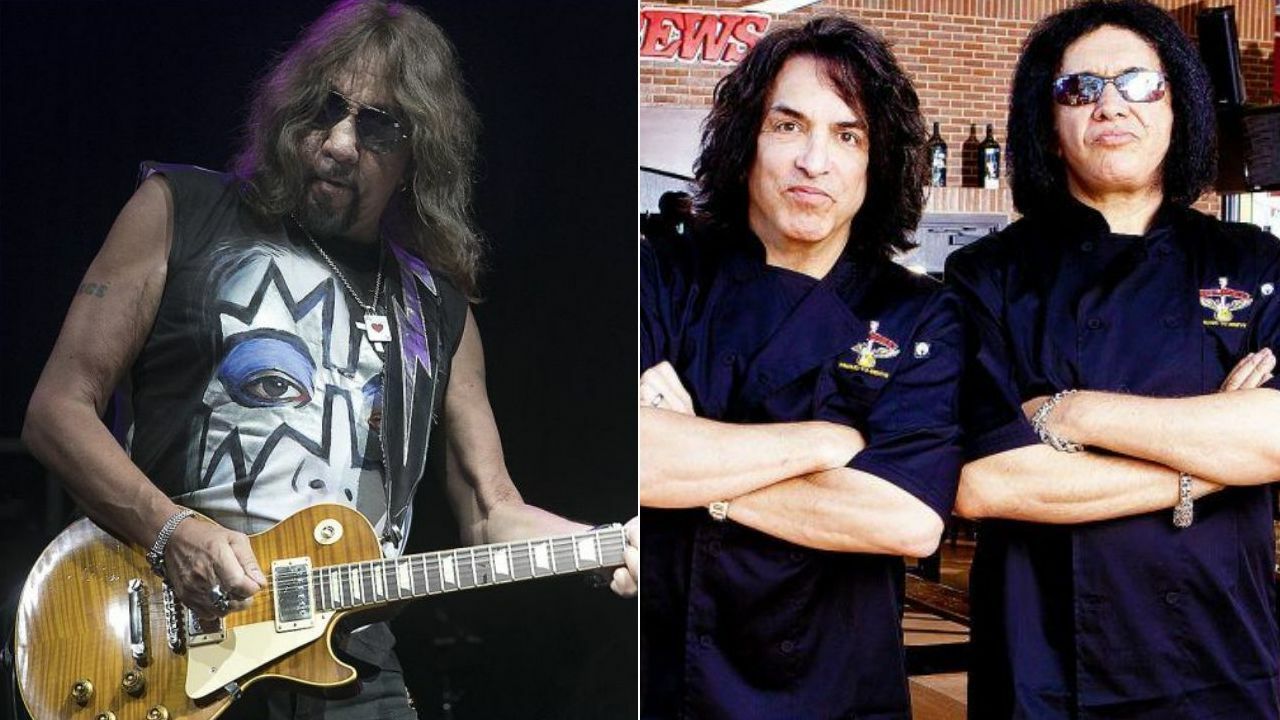 Ace Frehley said if the money is right, anything can happen on KISS reunion.
The original KISS guitarist Ace Frehley has just appeared to talk about his possible reunion with the band during their ongoing farewell trek, titled The End Of The Road World Tour.
Ace Frehley was the lead guitarist of the band in the past. He had appeared several times with them throughout their career. In 1973, he co-founded the band and performed for about 9 years. In 1996, he rejoined the band until 2002. During his KISS career, Frehley recorded ten studio albums with the band.
After the band announced its farewell trek, fans started to ask that if Ace Frehley joins KISS on their farewell tour. Previously, Paul Stanley had said that Ace Frehley might join the group in the future.
Recently, the band's original guitarist Ace Frehley, who previously said that any members did not contact him, has commented on the rumors of joining KISS during the band's farewell tour. Saying that in The Eddie Trunk Podcast that anything is possible, he admitted that people have asked him that same question over the years.
"Anything's possible – I've always said that," Frehley admits. "That's the first question so many people have asked me over the years, 'Would you ever consider doing a KISS reunion?'
"I said, 'I never closed the door on anything.' If the money's right and it's presented to me in the right way, anything can happen."
Ace Frehley Reveals His Friendship With KISS Members
Elsewhere in the interview, Ace Frehley has touched on his friendship with KISS members Paul Stanley and Gene Simmons. As you remember, Simmons previously said about Frehley that he made horrible choices in his life. Now, Frehley revealed that he is in a good relationship with those both musicians.
"I'm on good terms with Paul [Stanley, guitar/vocals] and Gene [Simmons, bass], which is nice, because we created something really special in the early '70s that has outlasted so many other bands," he adds.
"And God bless 'em. They're still doing it, I'm still doing it. Peter [Criss, drums] is still around. I'm not quite sure why Peter hadn't toured over the years as much as I have, but it is what it is."
[via: Blabbermouth]