Lars Ulrich On Metallica's Return To Live Stage: "Very Emotional On Every Level"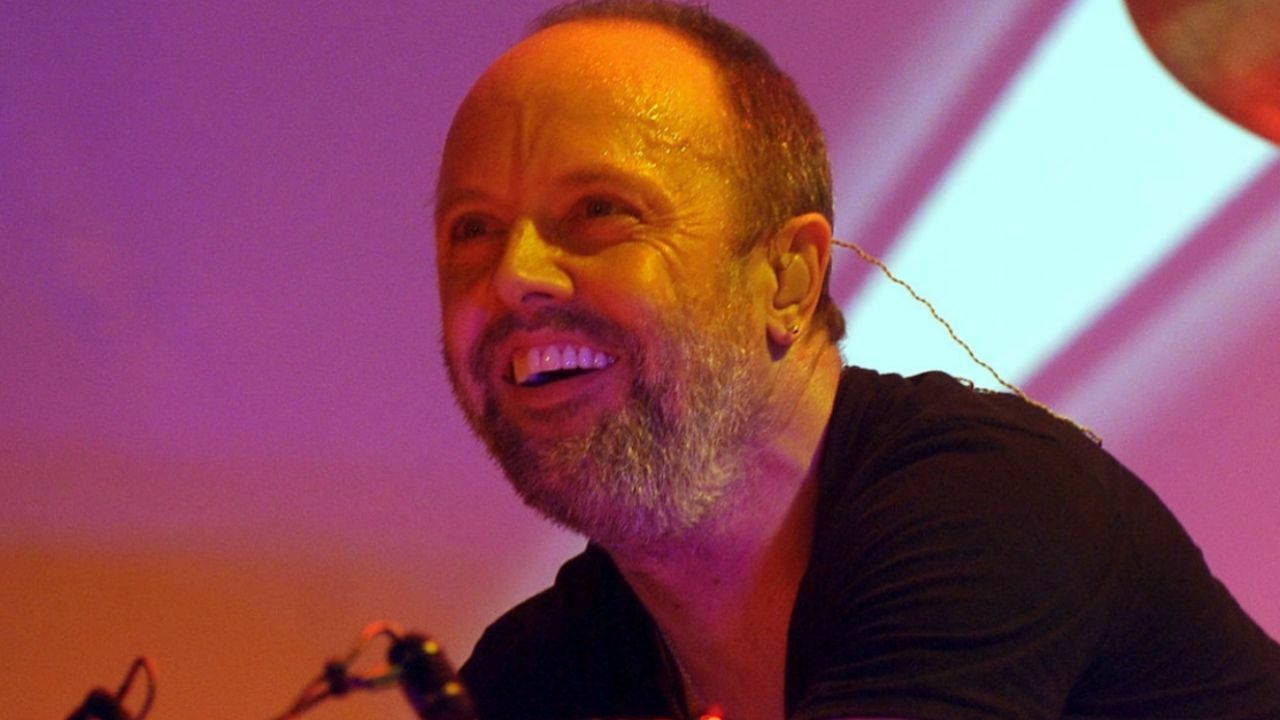 In a new interview with Trunk Nation With Eddie Trunk, Metallica drummer Lars Ulrich has commented on his band's return to the live stage after all those months and said that it's very emotional on every level.
Lars Ulrich is the co-founder and drummer of his Grammy Award-winning heavy metal band Metallica, which was formed in 1981 in San Francisco. Releasing its debut in 1983, titled Kill 'Em All, and it's tenth and latest in 2016, Lars Ulrich appeared all studio albums of his band.
In his youth, although he was the son of the professional tennis player Torben Ulrich and played tennis during his childhood, Lars Ulrich began playing drums when he traveled to San Francisco to train professionally in tennis. Later that, he met with James Hetfield and formed Metallica.
Recently, the drummer has discussed his band Metallica's return to the live stage. When the interviewer asked Ulrich that what it has been like for him and his bandmates to return to live stage for their first live shows since late 2019, Lars said it's inspiring.
"Very emotional on every level," he says. "Obviously, it's invigorating and it's inspiring and it's just great to get back out there."
"I think it was just about two years, maybe a little over two years, since we stepped off stage at 'S&M' in San Francisco. And, obviously, we did the drive-in thing last summer, we did an All Within My Hands virtual event and a couple of TV appearances, but in terms of live shows with live audiences and that real deal, it had been over two years.
"So I believe that in the six hundred years Metallica's been going that that's been the longest absence from the live stage we've ever had."
Lars Ulrich Admits Metallica Was Nervous When They Played Its First Show
Continuing to talk about their first live show since late 2019, Lars Ulrich admitted that he and his bandmates were very nervous before the show. Saying that the show was incredible, Ulrich added that their one-week later Metro show in Chicago was great as well.
"When we stepped on stage at The Independent in San Francisco about two weeks ago now, [we were] definitely nervous," Ulrich admits. "[It was] a little daunting. 'How do we do this again? We hope the muscle memory will come back.' And, obviously, we'd been rehearsing and prepping and staying in shape, but you never know.
"So we had a great show in San Francisco. A week later, we had a great show in Chicago back at the Metro, which is where we played on the 'Kill 'Em All' tour. This was the infamous show where – I think it's in the 'Cliff 'Em All' video, and it's definitely made the rounds – where James is holding up the 'Kill 'Em All' album that had just been released, I think, within a week or two of when we were playing there.
"I think it's in 'Metal Militia'; we were doing a breakdown, sing-along thing, and he holds 'Kill 'Em All' up, and somebody in the audience snags it or jumps up and grabs it. So, lots of memories there. And full circle back, I guess, 38 years later. So, [it was] so much fun to be back there. That show was crazy fucking hot."
Ulrich Admits Metallica Is Happy To Be Back
Elsewhere in the interview, Lars Ulrich admitted that Metallica is happy to be back to the live stage. He also said that he is happy to be reconnecting Metallica fans once again.
"I would say that all is very well in Metallica in the fall of '21, but, fuck, I hope for the rest of our career that there's not another two-year absence from the live stage," he adds.
"So, it's been definitely a bit of a whirlwind – lots of emotions. But we're happy to be back out there and, like I said, happy to be connecting with everybody again."
[via BM]