James Hetfield Speaks On Unresolved Stuff With Metallica's Former Bassists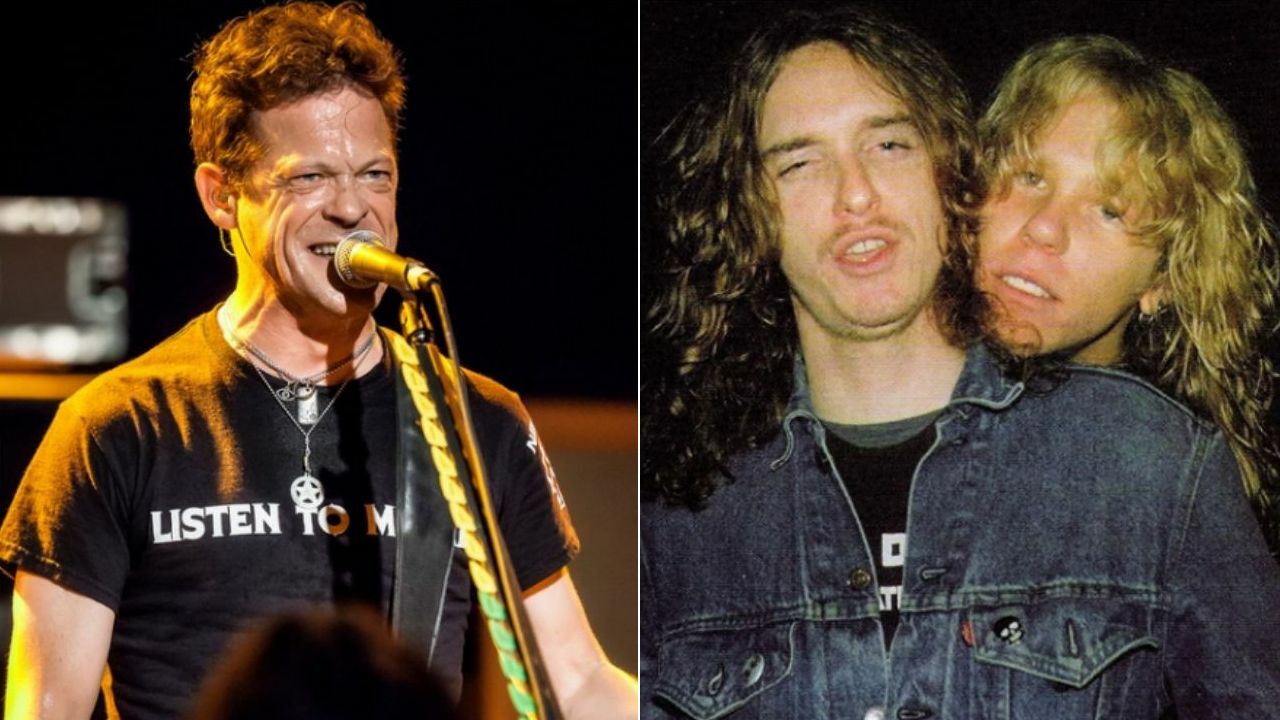 In a new appearance on Apple Music, Metallica frontman James Hetfield has opened up about the unresolved stuff with his band's former bassists Jason Newsted and Cliff Burton.
As you know, Metallica had started its longtime heavy metal career with the original bassist Ron McGovney in 1981. Following one year of the band's forming, the bassist had to leave the band due to personal problems against band members. In 1982, the bassist was replaced by Cliff Burton.
Cliff Burton became the second bassist of Metallica. The bassist rocked the stage with the Grammy Award-winner heavy metal band throughout five years until his tragic passing in 1986. He had appeared first three studio albums of Metallica, Kill 'Em All, Ride The Lightning, and Master of Puppets, respectively.
After Cliff Burton's unexpected passing, Jason Newsted was named the new bassist of the band in 1986. Sharing the stage for 15 years with Metallica, Jason recorded four studio albums with them. The band's …And Justice For All, self-titled Black Album, Load, and Reload albums were among those albums.
However, recently on Apple Music, Metallica's co-founder and singer James Hetfield has opened up about the band's former bassists Jason Newsted and Cliff Burton. Confirming they've created many great things with those former members, James admitted that there was unresolved stuff with Jason and Cliff.
"It's a life story and set in a setting of extremes," James says. "Where you're going really farther than other people would normally go or even shallower. We were in such denial at times because of all 'Everything else is fine. I'm not going to pay attention to this.'
"I was talking about relationships like 'We don't have to work on a relationship. We're good.'
"We're not good. Obviously Jason and all the unresolved stuff from Cliff that Jason had to be kind of the target for."
"We see that now, and I love that we've created music together, but we've also grown up together.
"We're still growing up. We're still teachable and learning from each other."
James Hetfield Mentions Jason's Decision To Part Ways With Metallica
Previously, James Hetfield had also revealed his honest opinion on Jason Newsted's decision to part ways with Metallica. Sharing his thoughts, James has revealed a theory.
"My theory now is I could love anybody, really, at the end of the day," he said. "You get to know them, you get to know where they've come from, you understand where their parents came from — all of that. How are you you? I can accept that. I can really accept that. There was more to be revealed. I mean, really.
"He was at a point where he was at; we were at a point where we were at. It happened because it happened.
"If it was like that right now — say, Robert comes and says, 'Hey, I'm done here.' We would fight. We would fight, or I would fight for him. I didn't know about the fight back then."