Robert Trujillo Recalls The First Time He Met Metallica: "It Was Just So Kind And Amazing"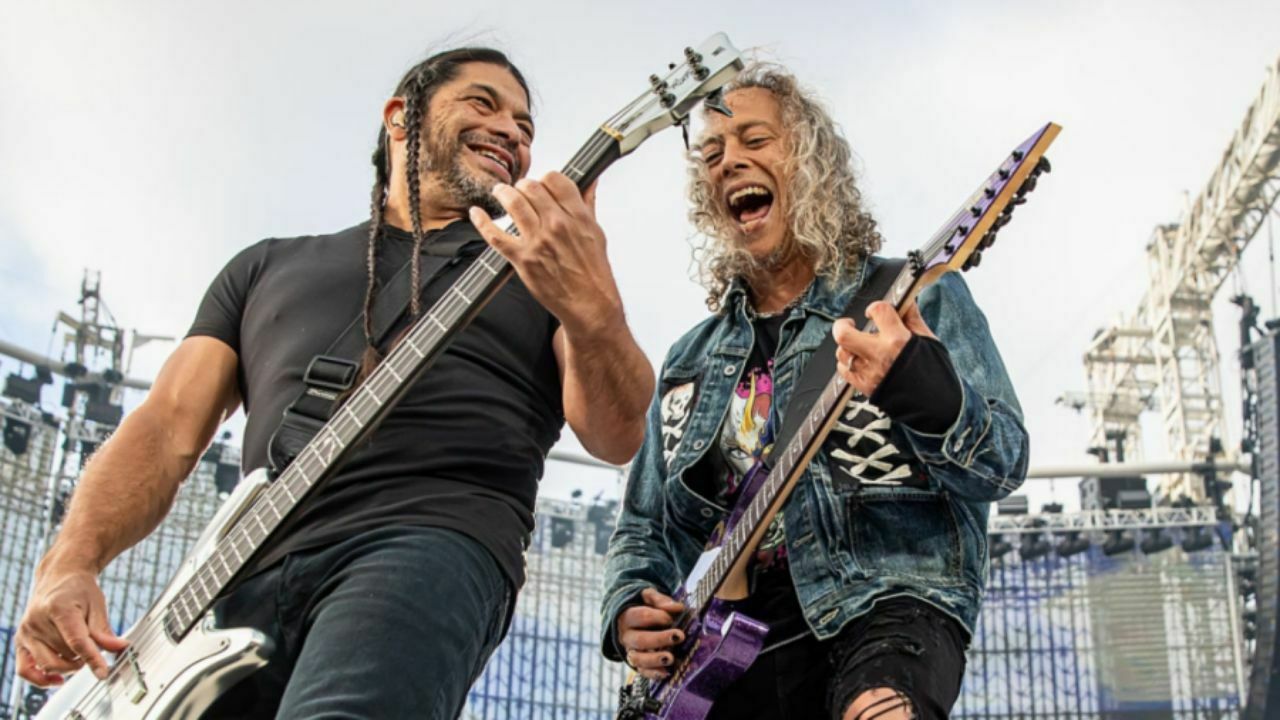 Metallica bassist Robert Trujillo has recalled the first time he met with Metallica during his tenure with Suicidal Tendencies and said that those times were so kind and amazing.
Starting his career in 1978, Robert Trujillo is the current bassist of the heavy metal band Metallica. He joined the heavy metal pioneer's in 2003 just after his 6-year tenure between 1989-1995 with Suicidal Tendencies. He was inducted into the Rock and Roll Hall of Fame with Metallica in 2009.
Besides his Metallica career, Robert Trujillo had played several legendary rock and roll names. Just before he joined Metallica, Trujillo had appeared with Ozzy Osbourne, Jerry Cantrell, and heavy metal band Black Label Society.
Recently, the bassist made an interview with Zane Lowe to remember his joining Metallica. He also touched on how he met Metallica and stated that it was around when Metallica released its self-titled fifth studio album, The Black Album.
"Going back to when I first really met the guys in Metallica, which would have been probably preceding the 'Black Album,' seeing them around, hanging out," Rob says.
"It was a really exciting time to be in Los Angeles because everybody was writing and recording their records with their producers in the various studios…
"But at the same time, every night there was a different place to hang out with these people.
"There was just a lot of excitement in rock 'n' roll with lots of different bands."
Rob Recalls Opening For Metallica
When Rob continued to his words, he also recalled the time they opened for Metallica when he was in Suicidal Tendencies. Saying that they've made a record that Lars Ulrich liked, Rob said that it was great to hang out with Metallica.
"Everything was on – the new bands were Alice in Chains, and I was playing in Suicidal Tendencies at the time, and we had made a record that I guess Lars seemed to like," he continues.
"And we were able to tour with Metallica and opened for them in 1993. So for me to watch Metallica every night, and also even funny things like we would get to eat their leftover dinners when they leave…
"I got my first official bonus, I'll never forget that. I believe it was in Europe, and we were summoned to go meet them in their tour lounge, I guess you'd call it, and we were handed each an envelope with cash.
"It was about a thousand dollars, and that was the most money I had ever made – or saw – through music. So all these things take me back. It was just so kind and amazing."
James Hetfield Reacts To Robert's Audience
Elsewhere in the interview, the band's frontman James Hetfield has reacted to Robert's audience before them. Saying that Robert was an amazing player, James added that he was so spectacular.
"When Rob was on the list, I was just thinking, 'No way he's going to join us. He's too amazing. He's too spectacular. The things that he's got going on – he's so connected, and he's so wanted and needed… He might show up as a kind gesture. He didn't need it, he'll be fine without us,'" the frontman says.
"But when he did play… There were a few other people I had in mind, and then when Rob showed up, it was like, 'OK, he fills us so much.'"