Pink Floyd recalls David Gilmour's first rehearsals that led the band to expand to a five-piece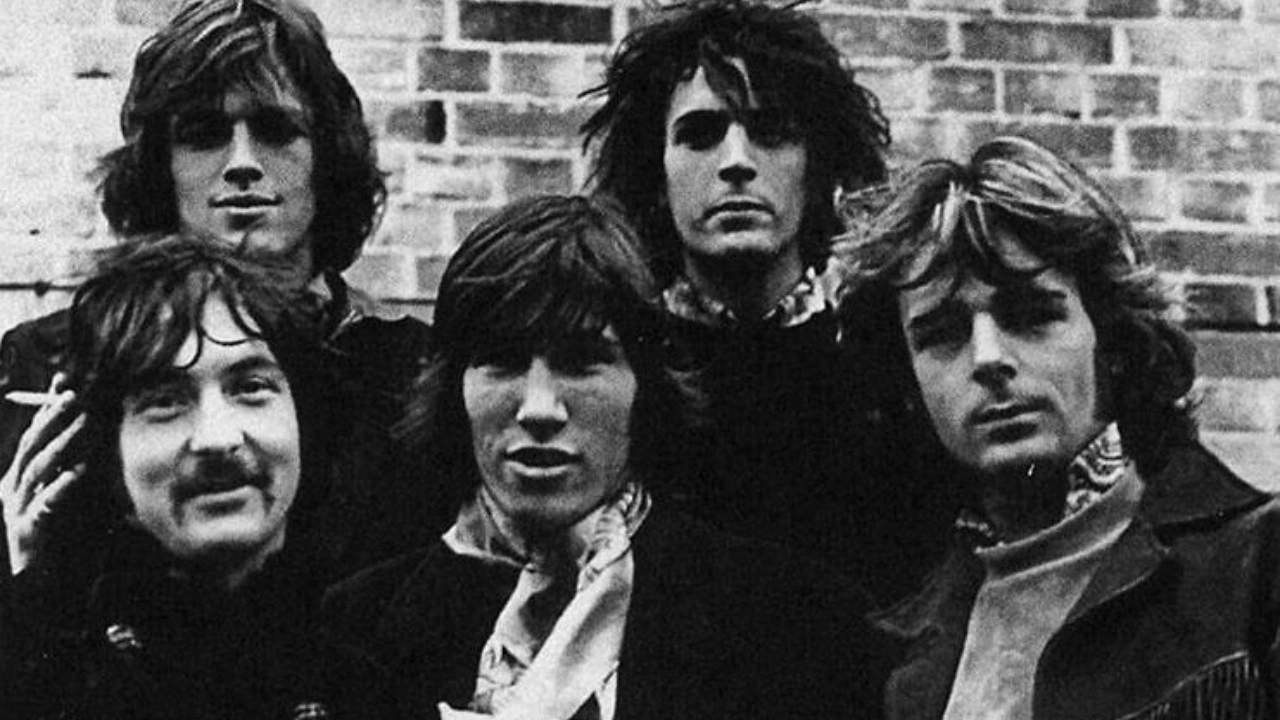 The English rock band Pink Floyd is really proud of David Gilmour's joining the band, as they took to its social media channels to recall Gilmour's first rehearsals with the band.
You May Also Like: Pink Floyd Members Net Worth In 2023, Who Is The Richest?
Formed in 1965, Pink Floyd first consisted of Nick Mason on drums, Roger Waters on bass guitars, Richard Wright on keyboards, and Syd Barrett on guitars and lead vocals. With the release of two singles and the world-known debut album, The Piper at the Gates of Dawn, everything went on success for the band until late 1967. During the recording process of the band's second studio album, A Saucerful Of Secret, David Gilmour joined the band due to Syd Barrett's losing his attention to creating music.
A part of the album had already been recorded with Syd Barrett before Gilmour joined the band, but Pink Floyd continued with David Gilmour for the rest of February 1968. In the album, there were at least three songs that Gilmour contributed. Also, with Gilmour's involvement in the band, Pink Floyd brought a whole new element to the rock scene during the late 1960s.
In a recent social media update, Pink Floyd took fans back to the band's expansion to a five-piece with the involvement of David Gilmour. They shared a photo of the band, including Nick Mason, Roger Waters, Richard Wright, Syd Barrett, and finally, David Gilmour. According to the band, the photo belonged to the photo session taken during the rehearsals.
You May Also Like: Pink Floyd Studio Albums Ranked
"Today in 1968 saw David Gilmour's first rehearsals with Pink Floyd, as the band expanded to a five-piece, prior to the short run of concerts that took place before Syd made his final live appearance with the band," Pink Floyd captioned after they shared the photo. "During the rehearsals, a photo session was undertaken, and this is one of the shots."
Pink Floyd fans went crazy under the comment section of the photo. While one fan said, "Pink floyd the greatest band of all time," another one defended, "Imagine if Syd got better and the 5 piece thing stuck. It would have been a very different trajectory," while another one added, "Imagine if they stayed as a 5 piece and Syd never got ill."
For those who don't know, Pink Floyd performed on stage as a quintet on at least four occasions between two weeks that took place January 12 and January 25, 1968. Although it was a short run, they all enjoyed the moment. Unfortunately, there were no recordings of the shows revealed yet.