The Top 10 Jon Bon Jovi Quotes That Will Change Your Life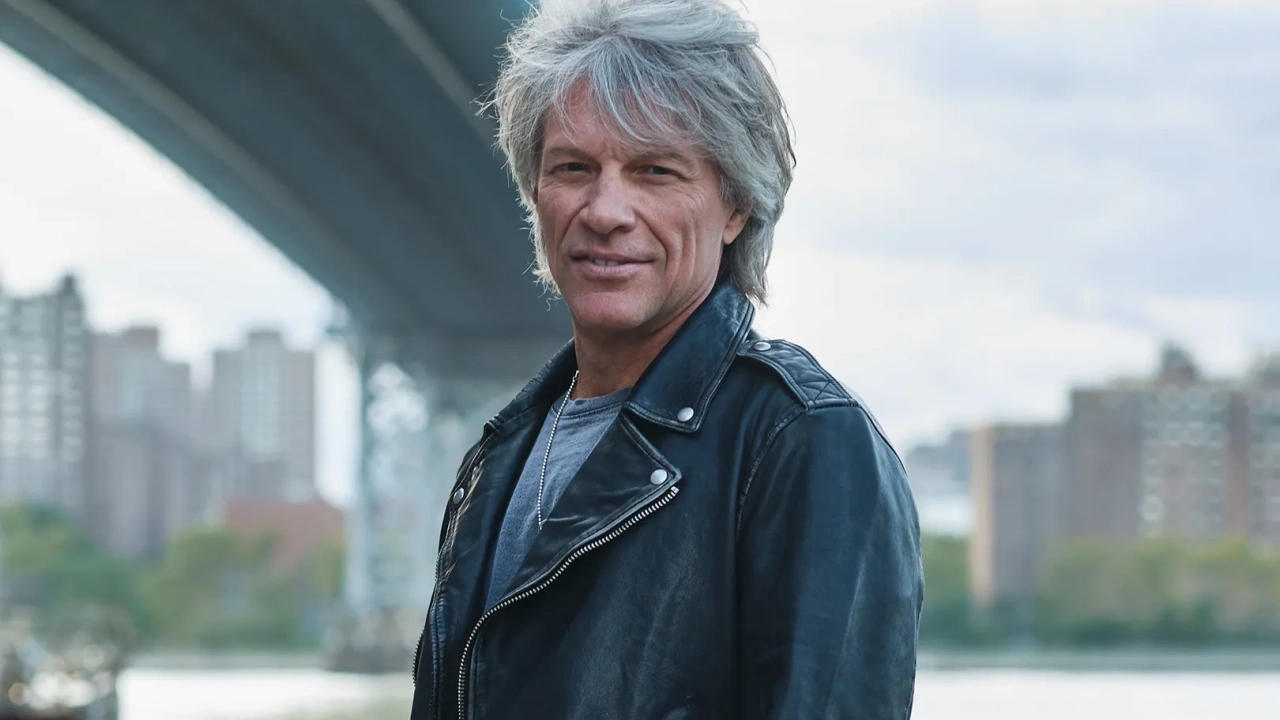 Jon Bon Jovi is best known for creating new notes and inspirational music for the rock and roll music genre. But besides playing music, he is a leader who tries to push people to hope, creativity, and light. Here today, we are going to share the hopeful quotes that Jon Bon Jovi has told over the years.
You May Also Like: The 5 Artists That Jon Bon Jovi Named As His Influences
Before staring to share Jon Bon Jovi quotes, he is a world-known musician who started his professional career with a band called Raze when he was 13. After getting a lot of experience, he became a member of the Atlantic City Expressway band at age 16. Years later, he joined John Bongiovi and the Wild Ones and performed in clubs and opened for local bands. He was now ready for a big challenge that nobody knew.
In 1983, he formed a rock band that showed up with his name, Bon Jovi. The band's first two albums came in 1984 and 1985, respectively, along with the greatest hit Runaway, which hit the Top 40 on the Billboard Hot 100 at number 39. However, those were enough to make Bon Jovi's name bigger, but, of course, more was needed for Jon Bon Jovi and the others. Over the years, they grew its catalog reaching fifteen studio albums as of 2023, and were named one of the best-selling rock bands of all time, selling 100 million copies worldwide.
However, along with the skills given by his writings, Jon Bon Jovi aims to change people's perspectives on life. Whenever you get desperate or have a wrong moment with your love, Jon Bon Jovi quotes help you handle the situation. So, let's see Jon Bon Jovi's quotes about looking much more hopeful for life.
Jon Bon Jovi Quotes
10. "You can't win 'til you're not afraid to lose."
With this one, Jon Bon Jovi encourages people to take risks. He says that taking risks would bring good things along with it. People get experienced when they lose; as they get experienced, they take care to avoid making the same mistakes again. Jon Bon Jovi believes that making mistakes is not the end of anything.
9. "Success is falling nine times and getting up ten."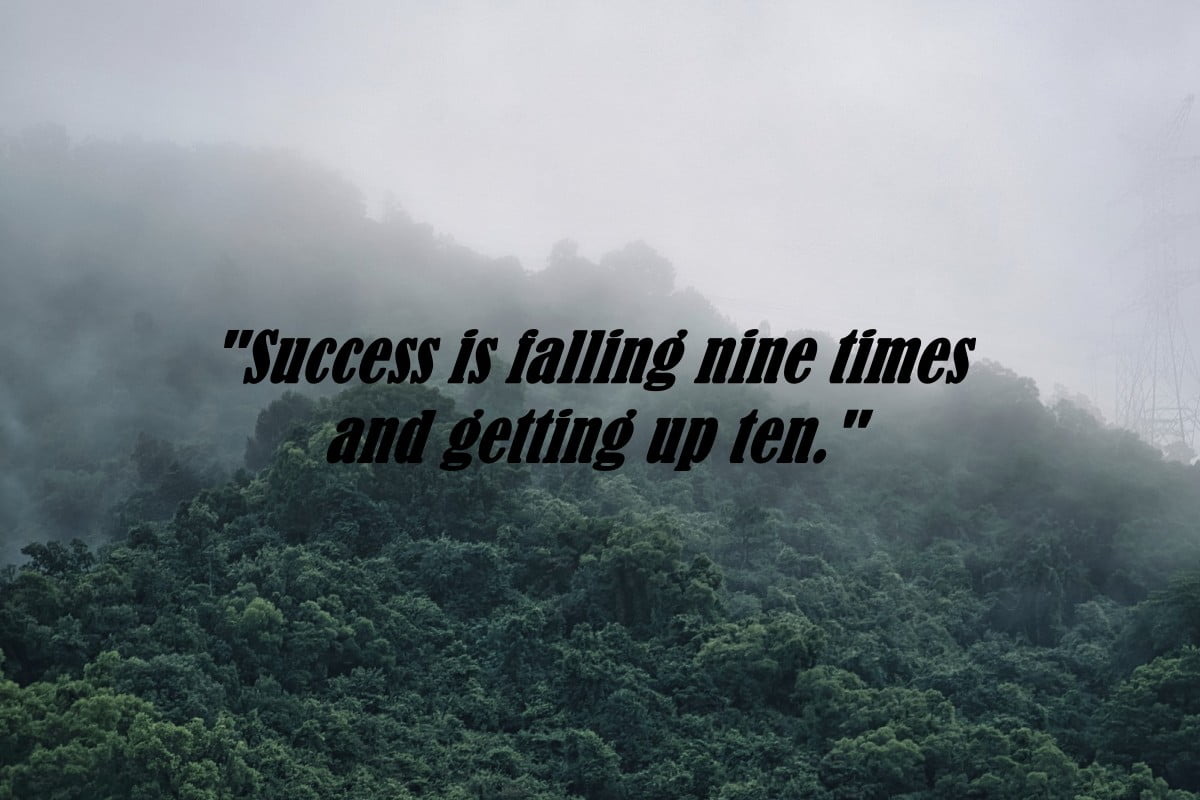 Success and failure are two close friends of each other, even though they are the complete opposite of themselves. In addition to achieving what you set yourself goals, the failure rate is also quite high. But the important thing is the stability and perseverance that comes after failure. With these words, it seems Jon Bon Jovi believes that repeatedly failing at something comes close to succeeding in that one.
8. "It's now or never; I ain't gonna live forever… I just wanna live while I'm alive; It's my life."
These words are an excerpt from Bon Jovi's hit song, It's My Life, which was released on the Crush album in 2000. The song peaked at number one in different countries and ranked number 33 on the Billboard Hot 100 chart. The band had aimed to gain a new fan base with the song, and they succeeded.
However, in that quote, Jon Bon Jovi states that you should not leave tomorrow what you need to do today. He says not to let anyone limit you, and to make free and brave decisions in your life.
7. "Believe in love. Believe in magic. Hell, believe in Santa Clause. Believe in others. Believe in yourself. Believe in your dreams. If you don't, who will?"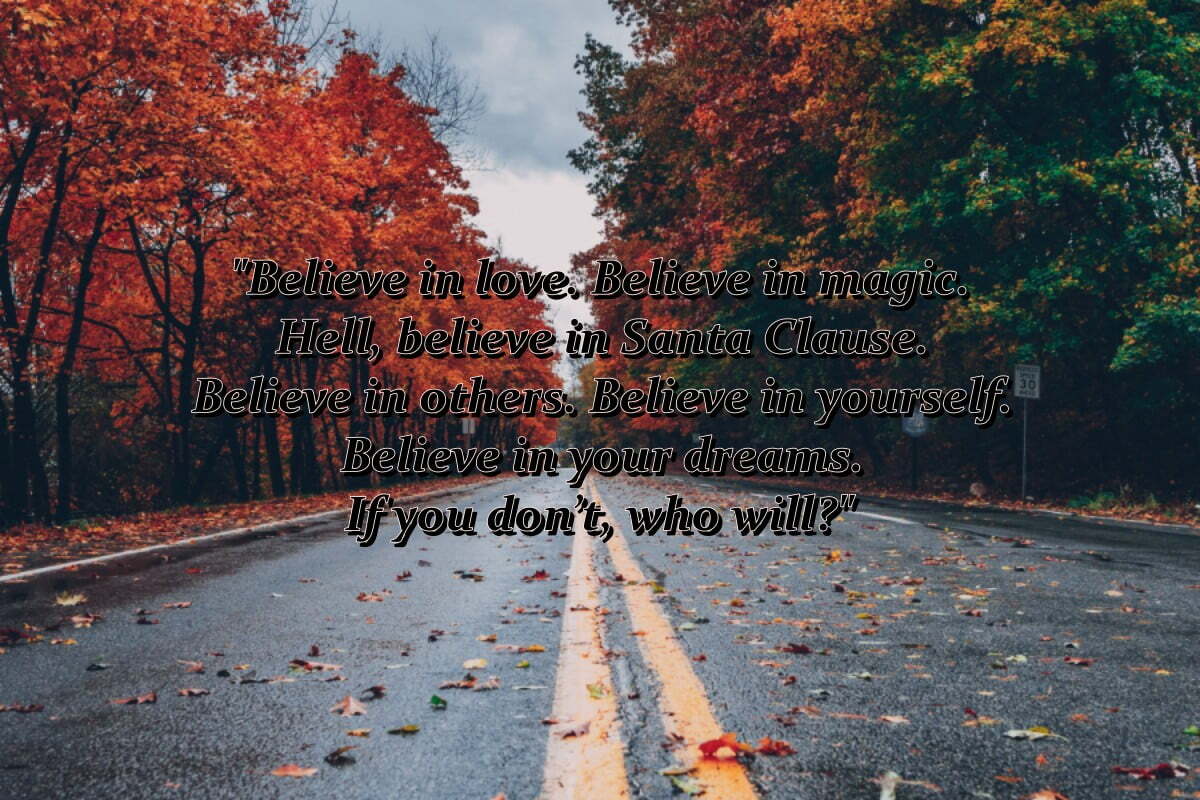 In this quote, Jon Bon Jovi once again shows how much of a positive human being he is. Emphasizing the importance of believing, the rock pioneer talks about believing as the key to succeeding. First, believing in yourself is more important than others believing in what you could do; half of the success comes from believing.
6. "When you're about to give up and your heart's about to break, remember that you're perfect, God makes no mistakes."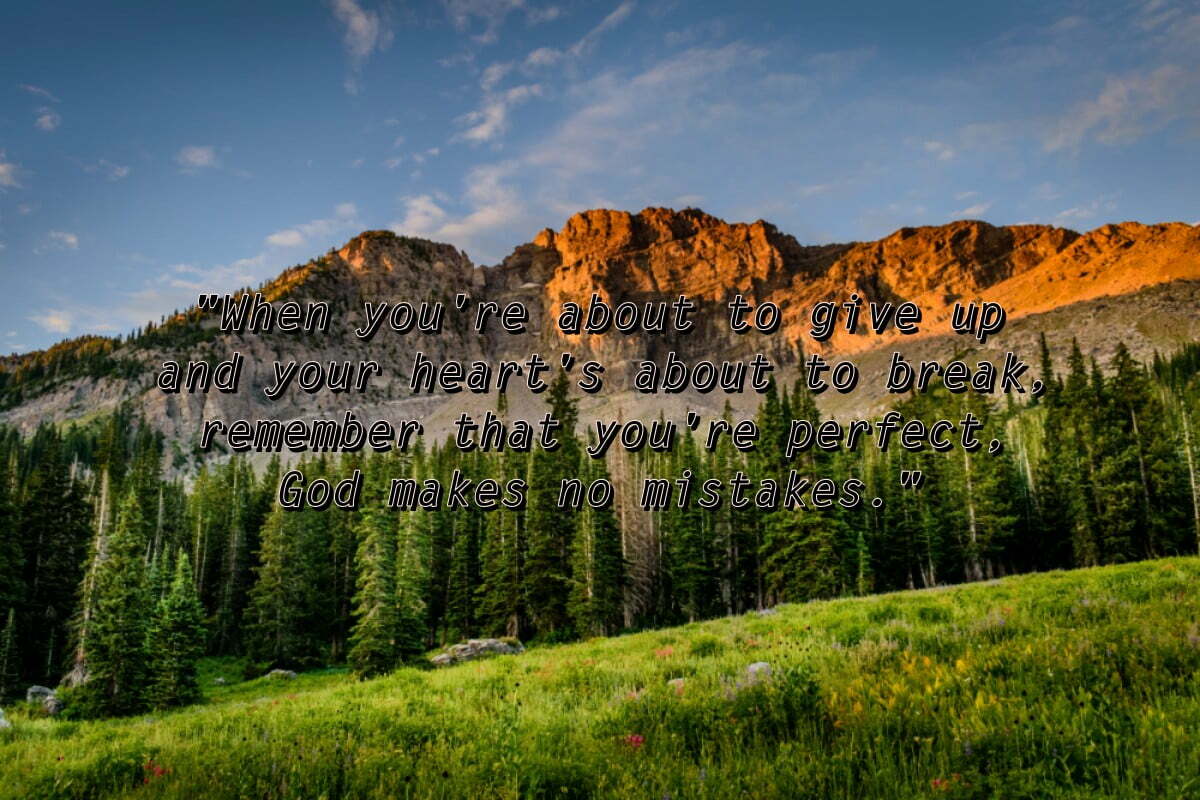 Jon Bon Jovi is once again trying to touch people with encouraging words. When you think about giving up or feeling exhausted, Jon Bon Jovi suggests remembering what a wonderful human being you are. Everyone can have a depressive or darker period, but Jon Bon Jovi wants to get you out of there with the least amount of damage. According to the rock star, you are wonderful, and nothing is worth upsetting yourself about.
5. "Don't waste your time away thinkin' about yesterday's blues."
An incident may have happened to us that we will be very upset about, and we will not be able to get out of its effect for days. But as it should be underlined, what happened is in yesterday. Jon Bon Jovi believes in not wasting time with yesterday, as the future can always bring great things. Yesterday has remained yesterday and cannot be changed. But, most of the time, tomorrow is in our hands, and we have to do our best.
4. "Nothing is as important as passion."
Being passionate is important for Jon Bon Jovi. In this quote, Jon Bon Jovi says you should follow your passion. Nothing is more important than you and what you want to do, your hobbies, and your passions, because, at the end of the day, what you are trying to achieve is to improve your life.
3. "If people have to tell you how successful they are, they really aren't that successful."
Everyone wants to be a successful person. You should want it too. The 60-year-old rock star Jon Bon Jovi has no problem being successful; he has problems with the way someone tells they are a successful person. He does not trust someone very much who claims to be very successful because success is real, not when you say it, but when people appreciate you for being really successful.
2. "Map out your future – but do it in pencil. The road ahead is as long as you make it. Make it worth the trip."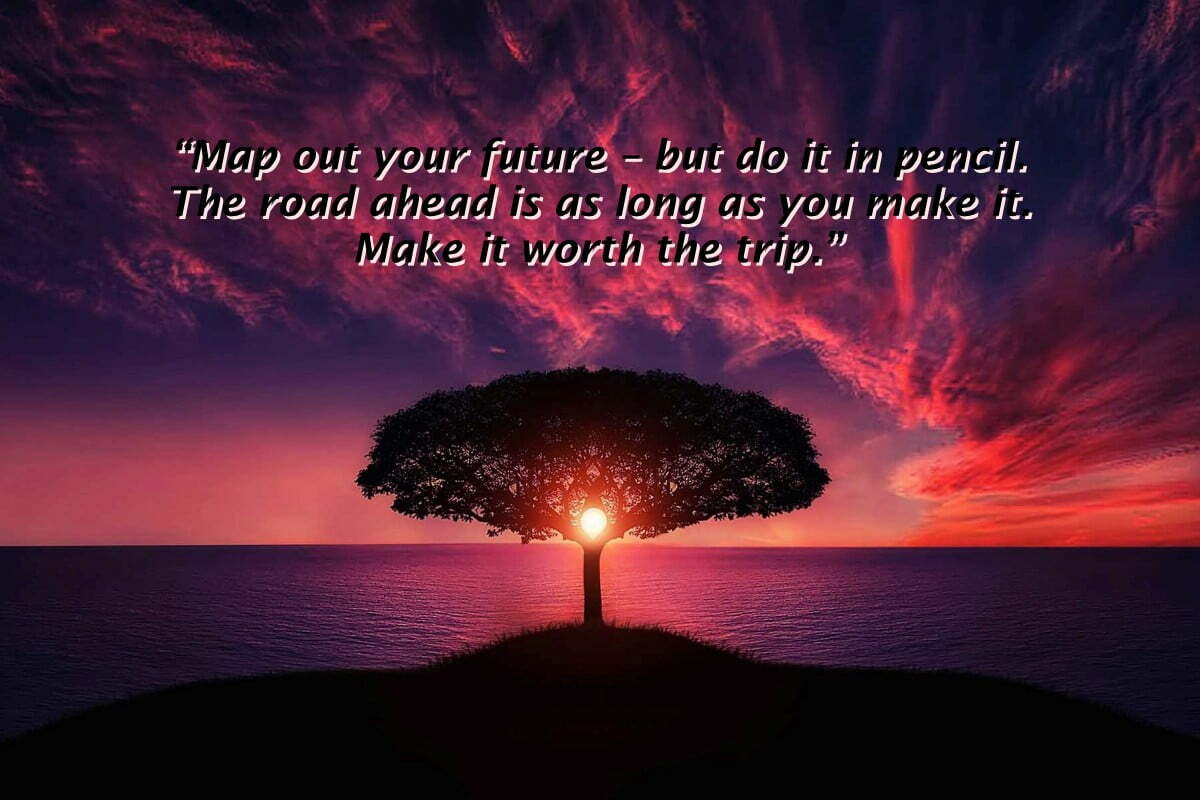 Jon Bon Jovi is talking about the future again. He wants you to be extremely careful about your future and be realistic when making your plans. It's nice to dream, but it can hurt to have dreams that won't come true.
In addition, expressing your plans confidently becomes important so that one day in the future, you will not be left without goals. When you finally reach your goal, your self-confidence increases even more, and you can be more hopeful for yourself.
1. "The internet and social networking are new avenues for the next Bob Dylan to be born on."
Jon Bon Jovi expresses his admiration for Bob Dylan in this quote. Social media is now in almost every moment of our lives in the present. Social media channels are also great for the birth of new musicians and talents. Although there are harmful aspects, Jon Bon Jovi touches on the beneficial aspect of social media in his quote; these tools can help to give birth to new top musicians.