James Hetfield and Lars Ulrich Opens Up On Jason Newsted's Leaving From Metallica: "It Makes Complete Sense"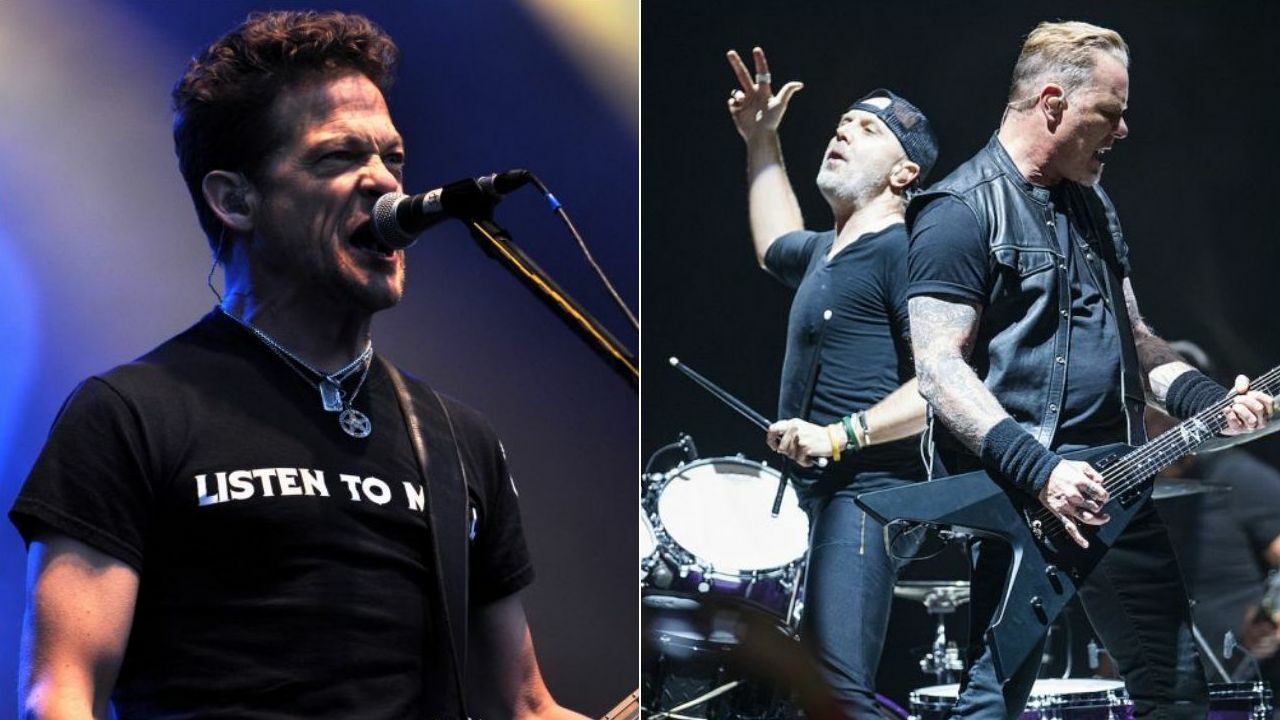 Metallica founders and main members James Hetfield and Lars Ulrich have opened up about former bassist Jason Newsted's decision to part ways with their band years later and revealed their current opinion on the incident.
Metallica is the 9-time Grammy Awards-winner heavy metal band from San Francisco. So far, the band has released ten studio albums, eight live albums, ten video albums, 43 singles, 3 EPs, and many more efforts. Metallica sold more than 125 million albums worldwide.
The band's bassist place has changed several times in the band's past. While the band's original bassist was Ron McGovney, he was replaced by Cliff Burton in 1982. Later, Jason Newsted joined them after the passing of Burton. In 2001, Jason Newsted was replaced by the band's current bassist Robert Trujillo.
Sharing the stage for 15 years with them, Jason recorded four studio albums with Metallica. The bands …And Justice For All, self-titled Black Album, Load, and Reload albums were among those albums.
Besides his Metallica tenure, Newsted had appeared a lot of albums from each band. He formed a band called Newsted and released an EP called Metal and a studio album called Heavy Metal Music in 2013. In addition to that, Newsted had appeared with bands, including Sepultura, Moss Brothers, Echobrain, Voivod, and more.
However, in a recent appearance on Apple Music's Zane Lowe, Metallica legends James Hetfield and Lars Ulrich have commented on their former bandmate's decision to leave them. When Hetfield shared his opinion, he revealed a theory.
"My theory now is I could love anybody, really, at the end of the day," he said. "You get to know them, you get to know where they've come from, you understand where their parents came from — all of that. How are you you? I can accept that. I can really accept that. There was more to be revealed. I mean, really.
"He was at a point where he was at; we were at a point where we were at. It happened because it happened.
"If it was like that right now — say, Robert comes and says, 'Hey, I'm done here.' We would fight. We would fight, or I would fight for him. I didn't know about the fight back then."
Lars Says Jason Newsted Was The Only Metallica Member Who's Ever Left Willingly
Following Hetfield, Ulrich has also shared his thoughts on Jason Newsted and his decision to leave the band. According to Ulrich, Newsted was the only Metallica member who's ever left willingly.
"If you think about it, Jason is the only member of Metallica who's ever left willingly, and that in itself is a statistic," Ulrich says. "And the resentment from James and I was just so…
"[We felt like] you can't do that. You can only leave if we want you to leave. And then we weren't equipped at the time to do a deep dive into why he was leaving. And so, of course, now you can see 20 years later, it makes complete sense.
"We write the songs; we make the decisions; we do all of it. You have no creative outlet in this band; you have no creative voice. And then when you go and do something that gives you satisfaction and a way for you to express yourself to the rest of the world, then we get fucking pissed at you. And then that resentment then goes to you leaving the band.
"Twenty years later, so now it makes complete sense."