Wolf Hoffmann explains if Accept will celebrate the 40th anniversary of 'Balls To The Wall'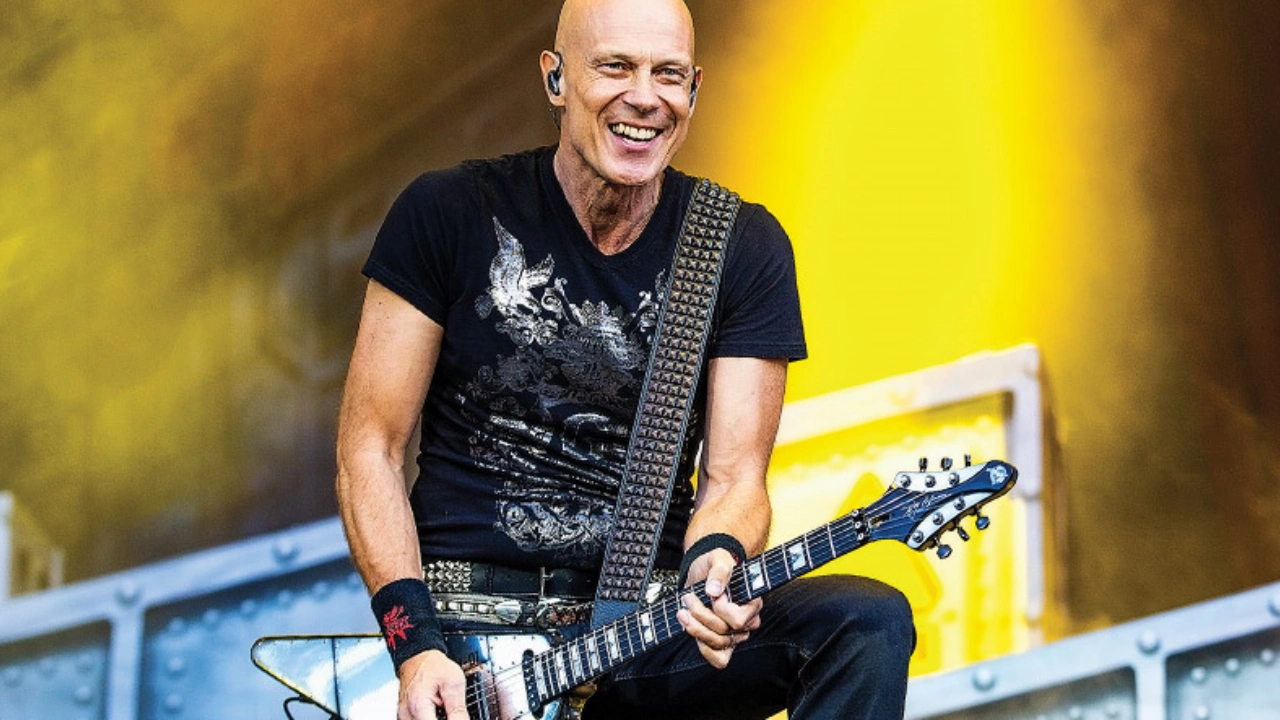 Accept guitarist Wolf Hoffmann discusses if the band has plans to celebrate the 40th anniversary of their fifth studio album, Balls To The Wall. It looks like the possibility of the band doing this is low.
Balls to the Wall is considered one of the most successful Accept albums of all time. The album owes its success to the title track, which became the band's signature tune. Detailing the meaning of the song, Accept aimed to pay attention to human rights, and they succeeded in doing it, as it became one of those anthem songs in the rock genre. Moreover, when the album was first released, it was released everywhere except the United States on December 5, 1983, via Lark Records. The United States release of the album was delayed until early 1984.
You May Also Like: The Top 10 Jon Bon Jovi Quotes That Will Change Your Life
However, during his recent appearance on Made In Metal podcast, Wolf Hoffmann touched on the album's 40th anniversary. Hoffmann talked hopelessly when the interviewer asked him to reveal if Accept would make a movement to celebrate the album's existence for four decades. He explained why Accept has no plans for doing anything about the anniversary.
"We've always stayed away from it in the past because we've always been so busy with working a current album or a new album," Hoffmann says (via Blabbermouth). "Five minutes ago [in this interview] you asked me about a new album [from Accept], and now you ask me about [celebrating an] anniversary [of a previous LP]. So I can't do both. I have to [make] a decision [which way to go forward]."
According to him, making a new album and touring to promote it makes doing anniversary projects harder. Also, although he repeated that the band had no enough time to make anniversary tours or something like that, Hoffmann stated that there might be an anniversary project in the future.
"And usually we've gone with, 'Hey, let's make a new album. It's time for a new album.' And then we tour this album," he continues. "So there's never been enough time to do all these anniversary tours so far. But that doesn't mean we won't do 'em one day."
This past August, Wolf Hoffmann answered the question of Chaoszine that said when Accept would release a new album. It seems there is a time to expect a new album from Accept.
"Any chance I get, I'm collecting ideas and we definitely wanna go into the studio, maybe after this next tour, and record some new stuff, for sure," he says. "We'll have to wait and see when we're ready. We're ready when we're ready. There's no sense in pumping out album after album, I think also for the audience.
"I always think it's better to have quality over quantity. I don't wanna just release stuff to have it out. You really wanna make sure it's done right and you're in the right place and the audience is ready for it and all that kind of stuff."