Zakk Wylde Opens Up On The Importance Of Preserving Dimebag Darrell's Legacy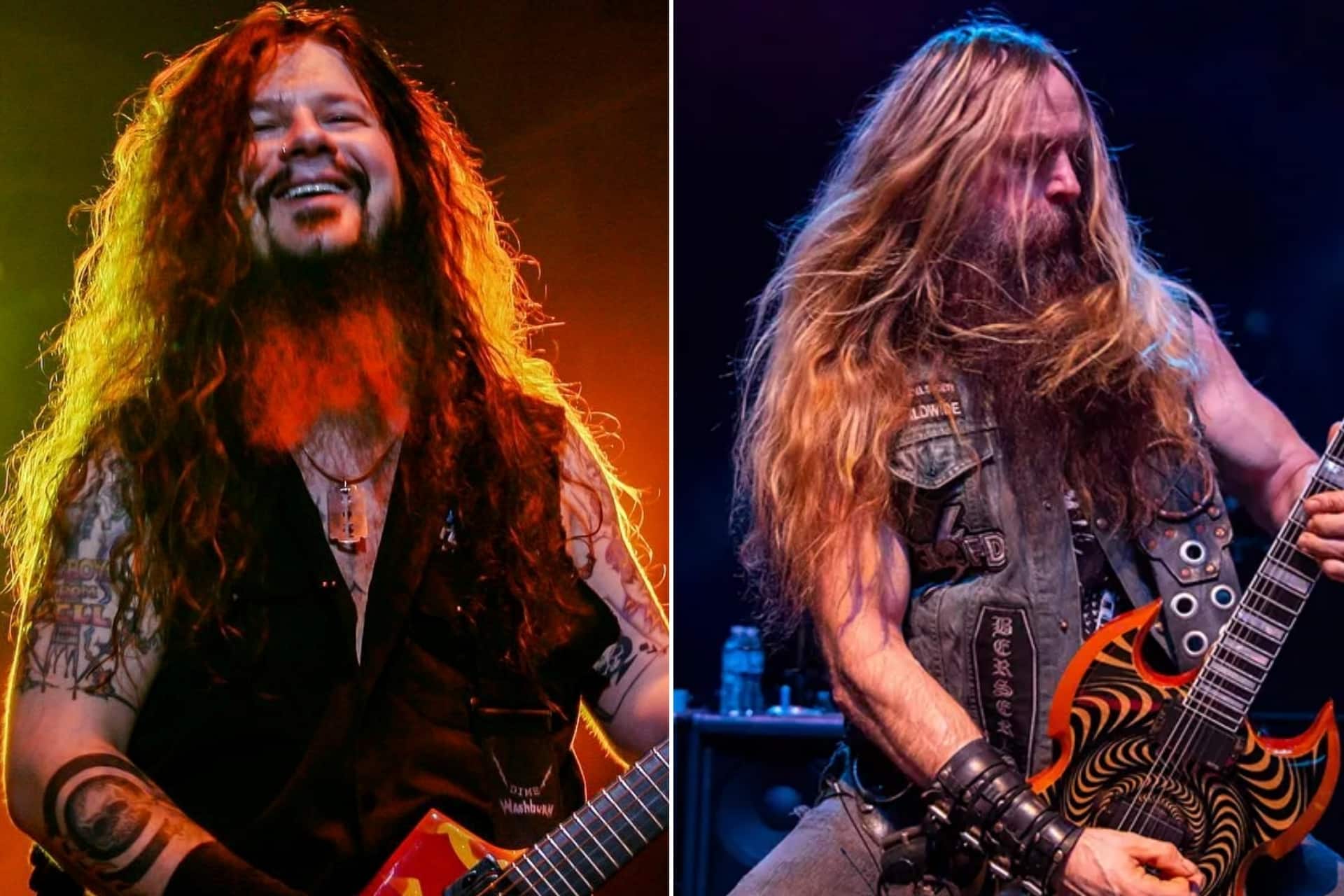 Zakk Wylde, who will be getting on the road as a part of Pantera in December, explains why it is important to play Dimebag Darrell's music in the reunion shows.
Black Label Society leader Zakk Wylde and Dimebag Darrell first met at 1994's Monsters Of Rock festival when Pantera was one of the headliners of the show. At the time, the guitarist saw Pantera blow the audience away on stage and described the band by saying that "the power they had was unbelievable." After the show, they hung out together and became close friends.
Pantera's decision to reunite with surviving members – that also featured Zakk Wylde and Charlie Benante – first leaked online this past July when Billboard reported Pantera had plans about touring through North America for reunion dates. Since then, Zakk Wylde, who will be using Dime's stuff on the reunion shows, has prepared himself to play his close friend's parts.
However, in his recent chat with Guitar World, Zakk Wylde answers why preserving Dimebag's legacy is important to him. At first, the guitarist recalled where he first saw Pantera and Dimebag. According to him, watching Dime playing guitar was "phenomenal."
"Well, it's weird because I met Dime in '93 when we did Donington," he recalls. "That was the first time I was aware of him because Pantera weren't on my radar before that. Not because they weren't awesome, it's just because I wasn't listening to that stuff at the time.
"Around then, I was all about Sabbath, Zeppelin, and things like that. So, I was playing Donington with Ozzy, and that's when I first saw Dime play. We sat back and watched him play, and it was, like, phenomenal."
Zakk Wylde Explains Why Playing Dimebag Darrell's Parts Is Important To Him
Wylde then continues by explaining why giving life to Dimebag's legacy is important to him. He says thinking about Dime's legacy takes him back to the first moment he saw the guitarist's playing: "When I think of Dime's legacy, I go back to the first time I saw him when I was utterly blown away by what he was doing," adding why he thought Dime was a great musician. "Aside from the amazing solos, Dime had incredible chops, riffs, and technique, unlike anyone else. And since then, I've never heard anyone play the same way Dime did, seriously."
The 55-year-old musician thinks the late guitarist, Dimebag, created a new genre of music with his ability. He also names Pantera one of the world's biggest metal bands.
"Aside from his ability to play in such a unique way, with Dime, his legacy is almost like Tony Iommi's in that he created an entirely new genre of music," Zakk says. "Because when you think of that genre of metal, Pantera is in a lot of ways like the Beatles or Black Sabbath.
"For that style of metal, like the Beatles, or Black Sabbath, Pantera is the top dog in that world to the point that everybody else is forever hands down compared to them.
"So, that's what Dime's legacy is, and that's why it's an honor to do this. It doesn't matter if it's on the biggest stage on the world or in a phone booth; it means a lot to me to be able to honor Dime's memory.
Before Zakk Wylde concluded his words, he respected Dimebag, saying: "It's important because, in many ways, like Tony Iommi, Dime was a creator of an entire genre of music."
Pantera will be playing its first show in 21 years at Hell & Heaven Open Air in Texcoco, Mexico, on December 2, 2022. You can visit the official site to get more information.