Pink Floyd Studio Albums Ranked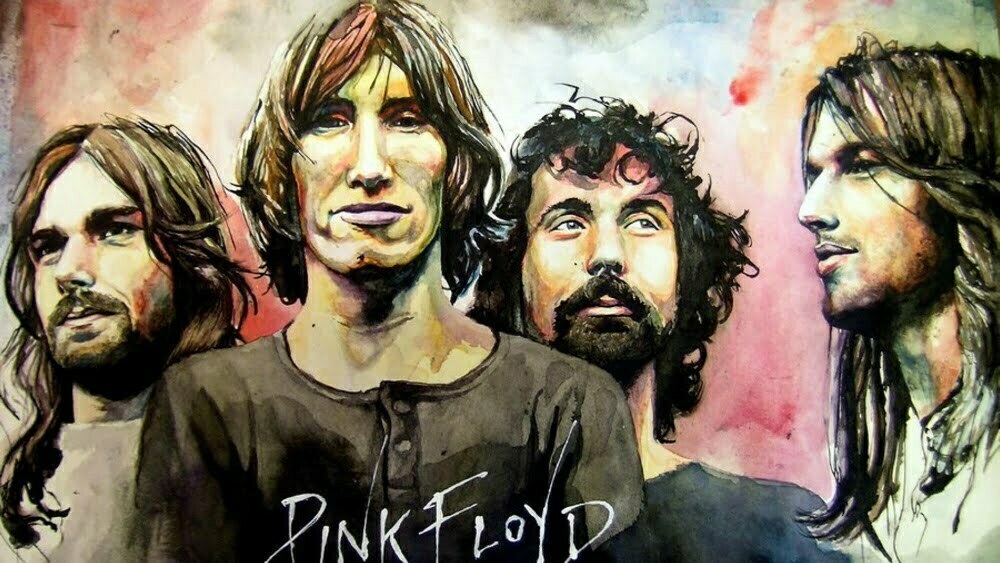 Few bands have managed to strike such a delicate balance between musicianship, songwriting, and enduring influence as Pink Floyd.
Throughout 15 offerings, Pink Floyd redefined what a studio record could be through sheer compositional prowess and undeniable ingenuity. And while the group's catalog is not for the faint of heart and, at times, quite a challenging listen, once you've adjusted your compass, the takeaway is nothing short of astounding.
But what's even more interesting is that Pink Floyd's catalog has meant many different things to many people. Indeed, there's something for everyone within the confines of each record, as each title presents so startlingly differently. But when it comes down to it, Pink Floyd's catalog isn't for everyone, but it is perhaps one that everyone should hear at least once.
With that, though, it can be hard to know where to start, as a catalog as diverse as Pink Floyd's can leave listeners wandering aimlessly. Well, allow the confusion to subside, as Metal Castle is endeavoring to rank Pink Floyd's 15 studio records to tease out the scatterbrained nuances of one of rock music's most illustrious discographies.
15. The Endless River (2014)
Composed primarily of outtakes from the Division Bell sessions (with a few other bits mixed in), The Endless River finds Pink Floyd treading over mostly instrumental and ambient music. On the one hand, it was lovely to have another Floyd album, but on the other, was this album really necessary? Obviously, the answer to the latter is a resounding "no," but I suppose this album has its moments never-the-less. Ultimately, it's sad that an album made up of scraps serves as the mighty Pink Floyd's final will and testament.
14. Ummagumma (1969)
This two-disc set has always been a bit of an oddball in an admittedly odd catalog. The first disc contains live recordings from sets at the Mothers Club, and the College of Commerce, while the second slab features solo recordings from the respective members of the band. Looked upon favorably upon its released, for the most part, the band has disowned Ummagumma, and no one would slight you for doing so, too. Honestly, I feel that Ummagumma is musically devoid of inspiration and shows a band searching for its sound. When the most remarkable thing about your record is the cover (and it's not even that remarkable), you know you've got an album to forget on your hands.
13. More (1969)
I'll start by saying that More is not a bad record, but it's not a good one either. As the first record without renegade rogue Syd Barrett, it's quite evident that Pink Floyd was searching for something still unfound with More. The reality is that in its early years, even with Barrett, the band had not yet honed in on what or who they wanted to be. As with many of Floyd's early recordings, this one was well received when it hit shelves in 1969. But retrospection has not been kind to More, and that's with good reason, as this soundtrack is not a reflection of Floyd's boundless capabilities.
12. Obscured by Clouds (1972)
Yet another early soundtrack album, Pink Floyd recorded this mostly acoustic affair as the backdrop for the French film La Vallée. Yet again, we find Floyd wandering aimlessly in the dark, droning on rather erratically about love and the like. But to be fair, those lyrical constructs were in keeping with the film's theme, so I suppose the boys in Floyd were merely doing their job. When it comes down to it, Obscured by Clouds is nothing more than a stopgap record or one for the diehards or tryhards aiming to be edgy and different.
11. Atom Heart Mother (1970)
If I were to ask you which one of Pink Floyd's records first garnered No.1 status, would you guess Atom Heart Mother? Unless you're a superfan, I'd assume not, but nevertheless, Atom Heart Mother was Floyd's first No.1 record, and it went gold in the US market to boot. I'd wager that this record is probably the band's second best from the no man's land between Barrett's departure and the release of Dark Side of the Moon as the mix of prog-rock and experimental music presents quite nicely, making for a relatively enjoyable listen. Also of note, Atom Heart Mother was the first Pink Floyd record not to feature the band on the cover, a trend that would continue for the remainder of the band's career.
10. The Final Cut (1983)
I grappled with placing The Final Cut higher on this list, as I do love it so, but ultimately thought better of it. Unjustified rankings aside, The Final Cut is an outstanding record at face value, and I feel that fans would think better of it if it were more, shall we say, collaborative. Often maligned as a Roger Waters solo record masquerading as a Floyd long-player, The Final Cut is polarizing – at best – amongst the Floyd faithful. Still, I'd be lying if I said it wasn't an enjoyable listen, and despite his lack of involvement, Gilmour's "Not Now John" is a favorite.
9. A Momentary Lapse of Reason (1987)
Floyd's post-Roger Waters era has long divided fans, with some checking in as those who loathe it and others singing its praises from every available mountaintop. Regardless of where you stand (I am in the latter), A Momentary Lapse of Reason handily proved that Floyd could crank out great albums (when they wanted to) without its long-lost bassist. Plus, this album features a who's who cast of Carmine Appice, Tom Scott, Tony Levin, Jim Keltner, and more. The lack of Roger Waters is no issue for me, but I understand how some could feel differently. Lastly, "On The Turning Away" features the only bit of Gilmour fretwork that comes close to his endeavors during "Comfortably Numb."
8. The Division Bell (1994)
Had The Division Bell been Floyd's final record, as far as I'm concerned, all would be right with the world… at least, as far as Pink Floyd is concerned. Alas, as previously alluded to, The Division Bell was not Floyd's last record, and that's something that many (myself included) will always lament. Indeed, David Gilmour, Nick Mason, and Rick Wright were in fine, if not outstanding, form here, with cuts like "High Hopes" and "Marooned" logging on as nothing short of memorable. If A Momentary Lapse of Reason failed to do so, then The Division Bell surely proved that the helping hands of Roger Waters weren't required amongst Floyd's ranks.
7. A Saucerful of Secrets (1968)
A Saucerful of Secrets is one which grows upon you, to be sure. I've long been fascinated by this album simply because of its wonky history. Serving as both Syd Barrett's final Floyd-related affair and David Gilmour's first, A Saucerful of Secrets, found Pink Floyd a band in transition. Going into the sessions, Barrett had been the band's primary songwriter and de facto leader, but his ailing mental health had deteriorated so severely that Gilmour's recruitment had been necessitated. Also of note, "Set the Controls for the Heart of the Sun" is the lone track in Floyd's discography on which all five members – Barrett, Wright, Mason, Waters, and Gilmour – appear. Early Floyd can be hard to digest, but if you've got the stomach for it, A Saucerful of Secrets is a daring listen.
6. Meddle (1971)
I made note of the no man's land between Syd Barrett's departure and the release of Dark Side of the Moon, which resulted in some uneven music. But 1971's Meddle did not fall pray to that malady; no, instead, it contains some of Floyd's most resoundingly outstanding recordings in "One of these Days," "San Tropez," "Fearless," and the nothing-short-of-epic, "Echoes." No record before Dark Side of the Moon came remotely close to showing the cavernous capabilities of Waters, Mason, Wright, and Gilmour in the same way that Meddle did. Moreover, there's an argument to be made for even higher placement on this list, but once again, I thought better of being so bold.
5. The Piper at the Gates of Dawn (1967)
Trendy types tend to proclaim that Pink Floyd's psych freakout debut, The Piper at the Gates of Dawn, is the group's best effort. But there will be none of that tomfoolery here because, quietly honestly, it's not. Sure, there's no denying its influence and importance, and yes, this is Barrett's magnum opus (at least when it comes to Pink Floyd's catalog), but that certainly does not equate to "best album" status, does it? I think not. Nevertheless, "Arnold Layne" and "See Emily Play" are classics, and Barrett's wild antics are a thing to behold. But I tend to look at The Piper at the Gates of Dawn with a bit of sadness, as it's mostly a snapshot of what might have been. Then again, considering what was coming down the pike, perhaps it's more of a cautionary tale if anything.
4. Wish You Were Here (1975)
Getting to the most well-known, aka radio-friendly portion of Floyd's catalog now, we have 1975's Wish You Were Here. I'll start by saying that my outlook on this record is steeped in duality, which I'll do my best to explain. At face value, I don't love this record; I find "Welcome to the Machine" to be droning and annoying. I don't care for "Have a Cigar," and if I'm being honest, "Shine on You Crazy Diamond" is extremely overrated but still mildly fun. So, then why did I rank Wish You Were Here so high? Well, to begin, I'd wager that "Wish You Were Here" is easily Pink Floyd's best song, and it's not remotely close. Second, the legend of Syd Barrett appearing in the studio during the record's recording adds a certain mysticism to its existence, don't you think? What can I say? Sometimes you have to put personal opinions aside and respect history.
3. The Wall (1979)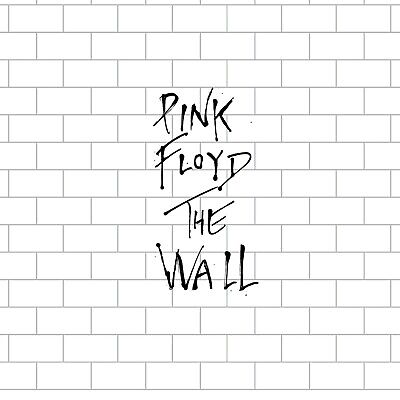 Here's where it gets dicey, as I suspect many fans will feel 1979's The Wall deserves top placement on this list. Alas, it was not to be, but that doesn't mean I can't see why some might feel that way. Truth be told, I grappled with the placement of these final three, so I had to key in on finite details to flesh things out. Ultimately, The Wall's extreme length drags it down for me, and dare I say it; there's some filler here. But I won't lie; David Gilmour's solo toward the end of "Comfortably Numb" is probably the best of his career, and Roger Water's songwriting throughout is cutting. But again, I do feel that a touch of self-editing might have made this record perfect rather than near-perfect.
2. Animals (1977)
Pink Floyd was never shy about social commentary, and boy; they lay it on thick with 1977's Animals. Gloriously liberal leanings aside, this record has long been my favorite, as tracks like "Dogs" and "Pigs (Three Different Ones)" always seem to scratch that Floyd-tinged itch that plagues me now and again. At this juncture, the hate was flowing heavily between some of the members of Floyd (I see you, Waters, and Gilmour), but that only seemed to fuel the band's creative fire. Though most o Animals' tracks are quite long, they don't drag on or feel as such, as they're quick-paced, energetic, and biting post-to-post. In my opinion, Pink Floyd made two perfect records, one being Animals, and the other being when comes next…
1. The Dark Side of the Moon (1973)
Speaking of what comes next, was there ever any doubt that The Dark Side of the Moon would triumphantly top this list? The people's and critics' choice as one of the greatest records ever made, we could spend hours singing this record's praises. And while we don't have that type of time or space here, I can say that throughout music history, there have been few perfect records, but somehow, Floyd managed to accomplish the feat twice. And while Animals is sublime, Floyd went ahead and redefined all we thought we knew with The Dark Side of the Moon, and to be honest, the world has never recovered. On the precipice of its 50th anniversary, we are still feeling The Dark Side of the Moon's rupturing aftershock as tracks such as "Time," "Money," and "Brain Damage" are tour de forces of musical fury. In short, The Dark Side of the Moon is the ultimate rock record, concept record, prog record, and certainly, the ultimate Pink Floyd record.
– Andrew Daly (@AJDWriter88) is a contributing writer for Metal Castle and may be reached at andrew@vinylwriter.com