Pete Thorn Reveals Chris Cornell And Eddie Van Halen Were Once 'Close To Collaboration'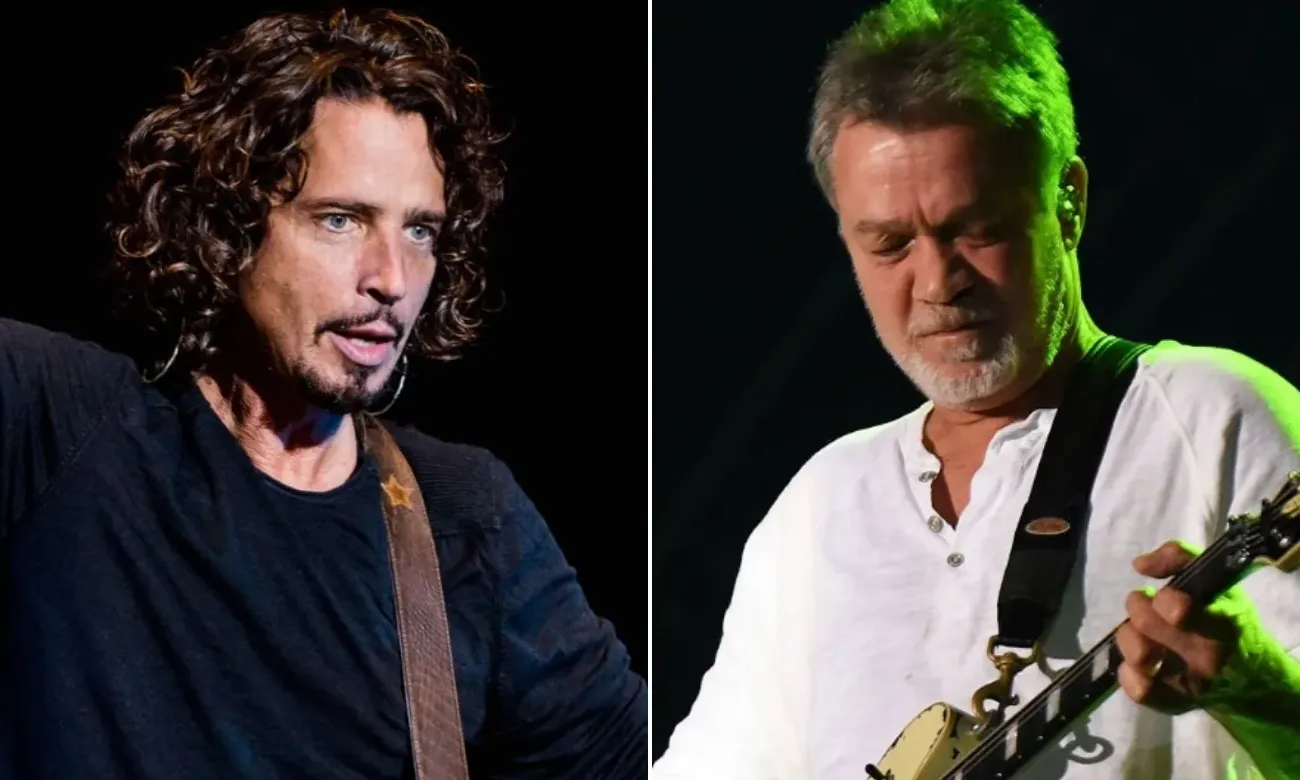 The talented guitar play Pete Thorn, who previously played with Melissa Etheridge, Chris Cornell and Don Henley during his career, has recently recalled a story that the late music legends, Van Halen guitarist Eddie Van Halen and Soundgarden frontman Chris Cornell, were once near to collaborate.
Chris Cornell and Eddie Van Halen were both considered two of the most influential musicians of all time. One is considered one of the pioneers of the grunge movement, while another is referred to as the musician who changed the way of guitar playing in rock history. Chris Cornell made Soundgarden world famous with its six-album catalog. On the other hand, Eddie Van Halen changed the direction of the guitar with the contributions he made to his band and popularized the tapping guitar solo technique.
In the past, there was a moment almost those two music legends almost became together to create music. As Pete Thorn revealed during his brand new interview with The Mitch Lafon and Jeremy White Show, he recalled how Chris Cornell and Eddie Van Halen almost worked together. At first, Jeremy White mentioned Eddie to mourn him during his death anniversary and asked Pete to tell a few words about him.
"Eddie was my – I always say [he was] a spiritual guitar Godfather," Pete says (as transcribed by MetalCastle.net). "He had such a big impact on me growing up. And then, years later, I actually got a chance to become friends with him, which was just unbelievable. Around 2009 I was introduced to him. And it was actually through Chris – it's kind of a crazy long story. It was through Chris that we initially met."
Pete Thorn Tells How Eddie Van Halen And Chris Cornell Almost Recorded Together
Later then, White chimed in to ask "Would Chris hang out with Edward?" Thorn told the rarely-known story he ever lived with Chris Cornell and his hero Eddie Van Halen and admitted how both musicians were once close to working together.
"No, he did," he answers. "So they were buddies back around the late 90s maybe early 2000s. And, Eddie always wanted to do something with Chris [Cornell]. Eddie loved his voice and that's just he used to be like, 'Man, I love him, you know. We were always talking about doing something together.' So, that's how I met him.
"I recorded a few versions of songs from Chris's 'Scream' album, which came out in 2009. It was kind of an interesting collaboration between Chris and Timbaland [producer and rapper]. So, it was a totally different kind of album for Chris. And, I wanted to actually record a couple of tunes and kind of produce them up in a completely different style, like, very acoustic bass stripped down just because this is a song [he repeats]. And, you can approach it in so many different ways."
He continued: "So, Chris listened to them. He's like, 'I love this man. This is working.' [It happened] right from where I'm sitting right now. We were across the street in a parking lot listening to them in my car I remember. And he looked at me and said, 'Hey, what do you think if we got Eddie to work on this? If we would ask him to play on it…' He didn't even say Eddie Van Halen, he just said Eddie, you know, because we talked about how he had a friendship with him. I was like, 'Are you serious? Are you kidding me?' [Laughs]. This was like a hundred percent yeah. [So I was like], 'Let's do that!'
"Nothing happened over the next few weeks. I think I'm gonna ask him once or twice. And, [he was] 'Oh yeah, I gotta him up.' And nothing happened."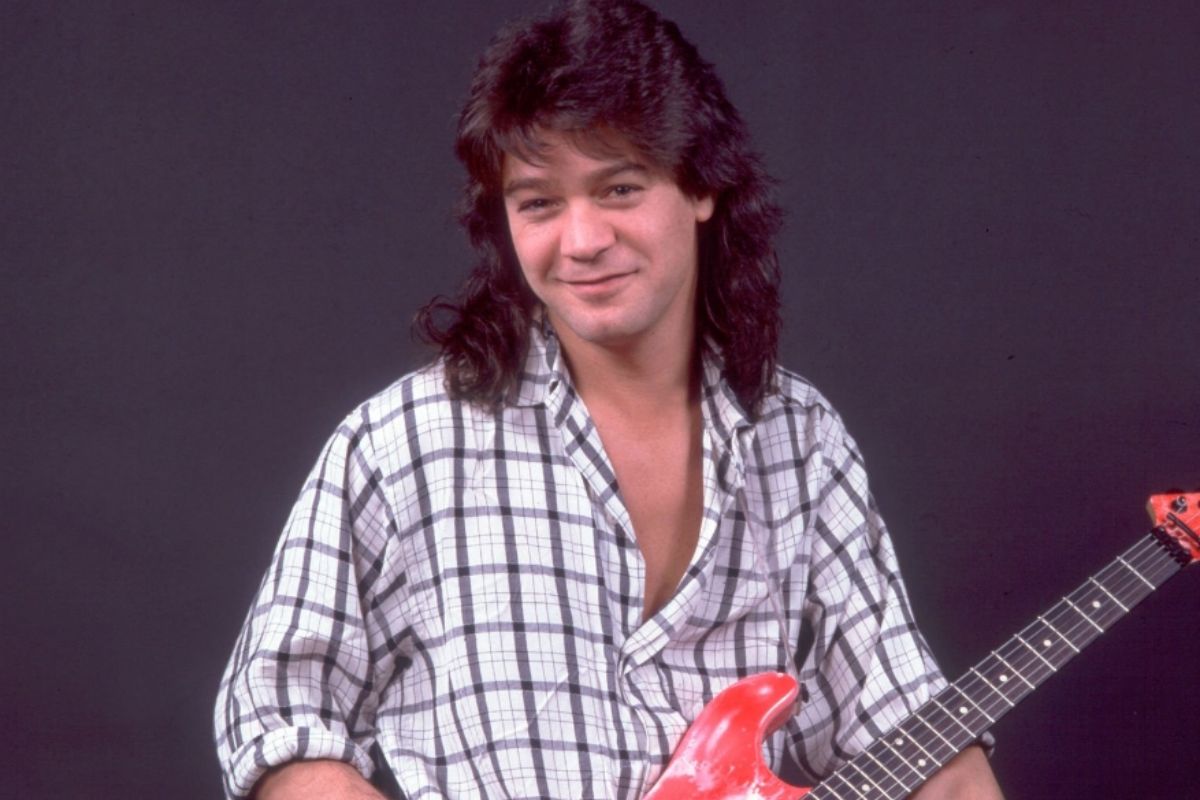 After he kept continued to reveal the story, he repeated nothing happened until he met with his friend David Friedman. According to him, something changed about the collaboration when he mentioned Friedman about the issue to, as Friedman texted him Eddie's phone number. A few days later, they made a phone call and Eddie invited them to their studio.
"So, I drove up the 5150, and he was just so cool," he continues. "I get out of the car, and there he is. And, you know, he gives me a big hug and said, 'Okay, let's go up the studio and take a listen. Before that, he said, 'Come in the house, I gotta eat something.' He was eating a chicken salad. I remember that. This is my hero, you know [Laughs].
"We drove up the studio, and he took me in 5150. He was so humble in many ways and sort of assuming. And he said, 'You know, this is the studio where we've done everything since 1984 [Van Halen album]."
He cleared the air about whether they finished the record, saying: "So, I don't want to get anybody excited thinking that this ever got finished because it didn't. But, he did work on it."