Motley Crue's Vince Neil's Latest Body Condition Revealed, It Looks Nothing Has Changed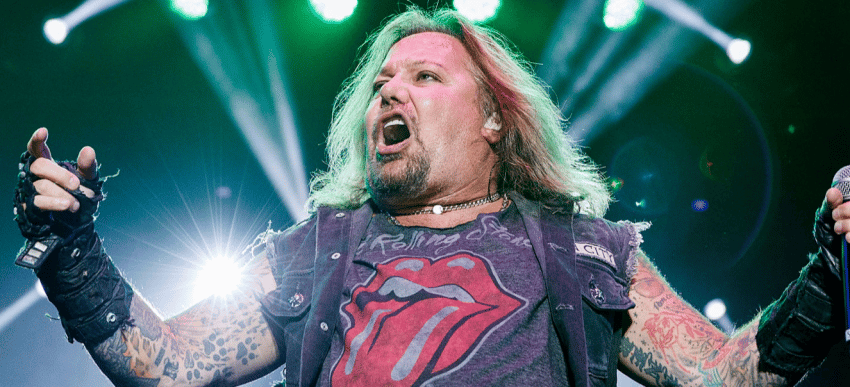 The world-known makeup artist Rain Hannah, also known as the girlfriend of the Motley Crue singer Vince Neil, has just updated her official social media account to celebrate her boyfriend Vince Neil's Father's Day and sent a special pose of him.
Past November, Motley Crue manager announced in a recent interview he made with Fox Business that some Motley Crue members were working with personal trainers to prepare their Stadium Tour. After that process, Motley Crue singer Vince Neil entered into hard work to control his weight.
Recently, his girlfriend Rain Hannah posted a photo of her father and Vince Neil, which also includes their pet Cali. When we look at the first pose of the photo shared on social media, Vince Neil was posing with their pet Cali, and he was looking happy.
When Rain Hannah sent the photo, she touched how great fathers Vince Neil and her father Jack Bee are. She also touched the tragic passing of their pet Cali, which was killed by their 'viscous neighbors' around their house. wrote the following letter to celebrate their Father's Day:
"Today we celebrate all the wonderful Father's in this world. I'm so blessed to have an amazing Father, Jack Bee, who has always given me unconditional love. I'm forever grateful.
"And to another amazing Father, Vince Neil, who has also given unconditional love to his children , Neil, Elle, and Skylar.
"Which brings us to share with a heavy heart that @cali_neil has gone to heaven. We have been mourning her and celebrating her life the last few days. We are beyond devastated from her passing. She was brutally hunted 5 steps from our front door by our viscous neighbors 'kill for sport' dogs. We will have Justice for Cali ! If you all can say a prayer for her. We will always have her star spirit with us and cherish the unconditional love she gave us; and shared with so many. Thank you all for loving her. Rain & Vince. California Wolf Neil."
Under the photo, many people mourn their pets, Cali. Many of them have also celebrated Vince Neil and all father's Father's Day.
https://www.instagram.com/p/CBt6OfSnDc-/?utm_source=ig_web_copy_link