Sammy Hagar Recalls How Eddie Van Halen Called Him To Fire From The Band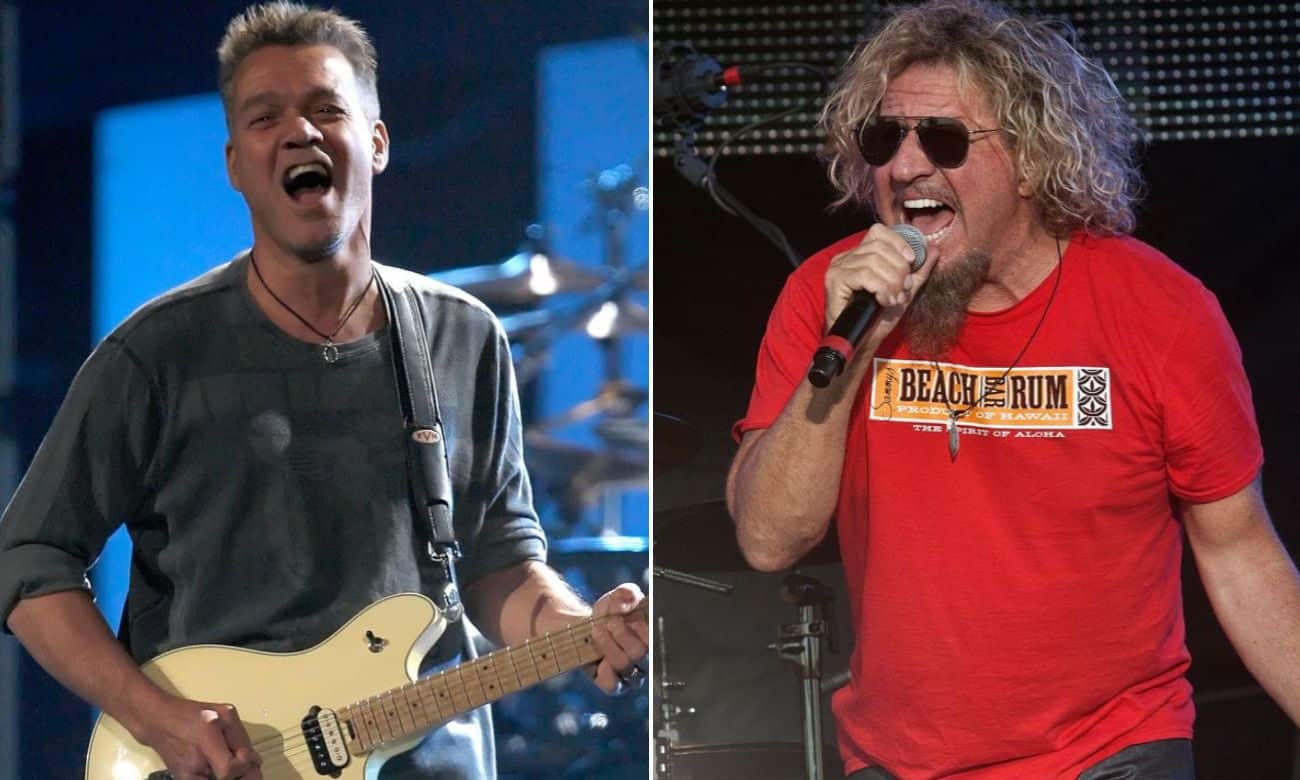 In a new interview with Rolling Stone, Sammy Hagar recalled how the band's leader Eddie Van Halen called him to tell him he was fired from Van Halen. According to Hagar, it was annoying to hear it directly from Eddie.
Starting playing music in the 1970s, Sammy Hagar first joined Van Halen in 1985 when the band parted ways with David Lee Roth. Believing and trusting in its musical origins of Sammy at that time, the band thought that Hagar's genius would take them to a different level. At the end of the 11-year period, the band took advantage of Sammy for three albums and enjoyed their best years.
Besides playing music together for all those years, Sammy and Eddie were friends – quite close friends. They connected with each other through their music. The harmony in Sammy's lyrics was combined with the sound of Eddie's guitar, and the duo, like the Keith Richards – Mick Jagger duo, made their name in rock history. The band's first album with Sammy Hagar, "5150," even became the second highest-selling Van Halen album of all time. This success was rough proof of the harmony between them.
Recently, Sammy Hagar recalled his phone call with Eddie Van Halen, where he was told by himself that he was quit the band. When the interviewer asked whether he quit or Van Halen fired him, Hagar said it happened Father's Day morning.
"Oh, I was fired," Hagar says. "I was told that I quit by Eddie. It was Father's Day, Sunday morning, 9 am. The phone rings and I'm laying there with my brand new baby. He goes, 'You know, you always just wanted to be a solo artist, so go ahead and be one. We're going to get Dave back in the band.' And when he said that, I flew up out of bed like I'd seen a ghost. And I said, 'Wow' and a few expletives went back and forth from me.
"That is not what the song 'Eagles Fly' is about, but it's the opening lines of it. [Sunday morning, nine A.M./I saw fire in the sky/I felt my heart pound in my chest/I heard an eagle cry.]"
Sammy Hagar Admits Getting Called And Fired By Eddie Van Halen Was Surprising For Him
Sammy then revealed his meeting with his manager. According to him, getting called and fired by Eddie Van Halen was surprising for him.
"I called the manager that was poisoning all this stuff and I said, 'Guess what just happened?' And he went, 'Oh, fuck. He did it? He made the call?' I said, 'Yes, he made the call,'" Hagar continues. "And he goes, 'Let me get back to you. I suppose you want a golden parachute.' I said, 'I want to know what the fuck is going on. I don't need anything. I just want to know what the fuck is going on.'
"That's what happened. It wasn't like he said, 'You're fired.' He just said, 'You're quitting the band. You're leaving the band. We're moving on without you.' Whatever. It was not my call, whatsoever."
Earlier this year, Sammy Hagar disclosed his rarely-known plans with Eddie Van Halen. He admitted that they started talking about writing music together again, adding that touring with Van Halen was the plan for 2022.
"The whole year, of 2020, in the early parts, around January, Eddie and I connected and we started talking again," Sammy says. "We were talking about writing music again. We were talking about going out and touring with the whole gang one time for the big time in '22; that was the plan. Of course we wouldn't wanna announce anything like that.
"But I think Wolfie [Eddie's son Wolfgang Van Halen] said it in some interviews how everybody was planning on doing that, and it would have been the greatest thing that ever happened to Van Halen. Unfortunately, Eddie didn't make it."