Roger Daltrey Recalls Rarely-Known Moment Jimi Hendrix 'Passed Out'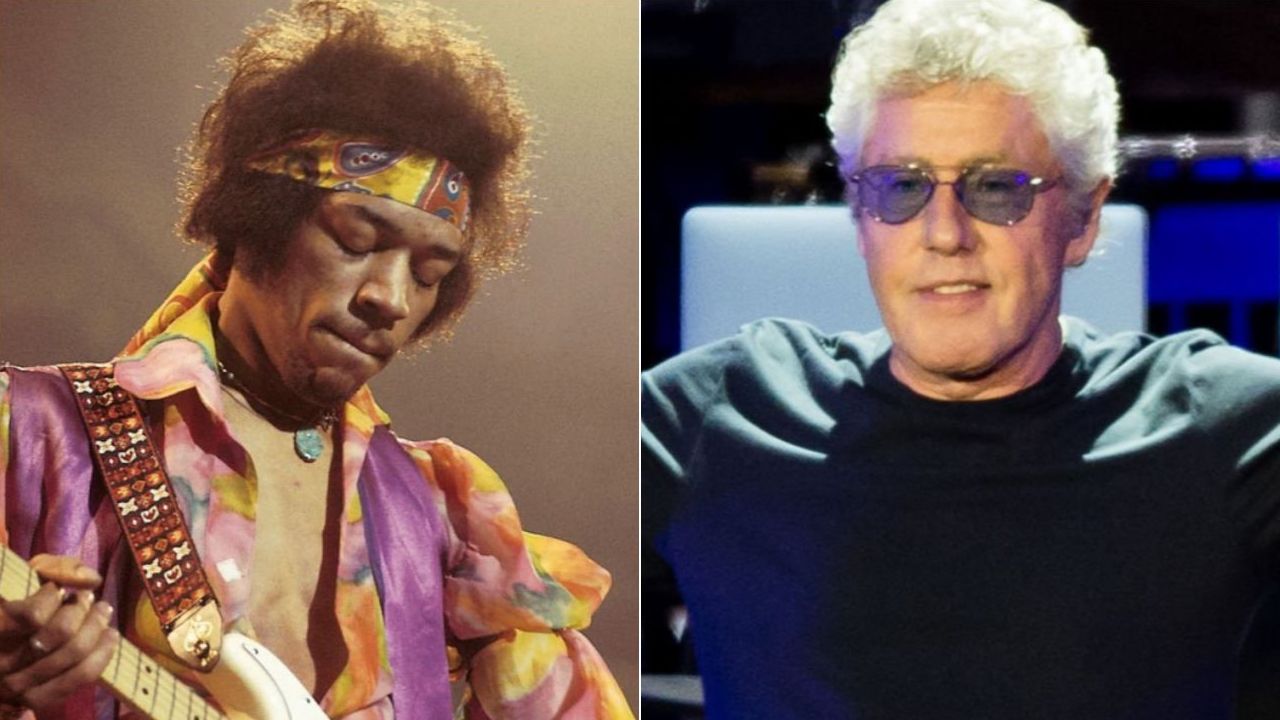 The Who singer Roger Daltrey has revealed a rarely-known moment when the late Jimi Hendrix passed out while they were hanging out shortly before the musician's passing.
The English singer Roger Daltrey is known for being the lead singer of his co-founded rock band, The Who. Debuted in 1965 with the band's first effort, My Generation, Daltrey has appeared in every one of The Who's releases. 2019's twelfth effort Who is marking his latest release as a member of the band, Daltrey wrote hit songs for The Who, such as Won't Get Flooded Again, Baba O'Riley, You Better You Bet, Pinball Wizard, My Generation.
On the other hand, Jimi Hendrix was a legendary guitarist who is widely regarded as one of the greatest artists in rock world. As he was inducted into the Rock and Roll Hall of Fame in 1992, Hendrix had changed the way of rock 'n' roll throughout his insane career from 1963 to 1970. Although he passed away on September 18, 1970 due to barbiturate-related asphyxia, Jimi Hendrix's legacy continues to be an inspiration for the world of rock and metal.
Shortly before Jimi Hendrix passed away, he was the guest of Roger Daltrey, a couple of his friends, and his wife at Daltrey's home. At the time, they had a good time together, as they had fun with a call and answer game that featured Bob Dylan lyrics. Throughout the night, Hendrix increased the use of barbiturates and had passed out. Everyone had worries on their minds, but luckily he came himself ten minutes later and surprised people by putting his boots and hat back on.
However, during his recent chat with Romesh Ranganathan, Roger Daltrey has detailed the moment Jimi Hendrix passed out at his home. At first, the musician disclosed that no one didn't know the moment except for his three friends without him.
"No one knows about it but myself and about three other people that are still alive," Daltrey said.
Roger Daltrey Details The Moment 'Jimi Hendrix Passed Out'
In the continuation of his words, Daltrey shared more details about his rarely-known memory with Jimi Hendrix. Saying that it happened the weekend before Hendrix passed away, Daltrey added that he passed out because of his increase in the use of barbiturates. According to him, Hendrix came to himself shortly before his passing out, and it was such a great moment to hang out with Hendrix.
"This is the weekend before he died – I was on tour in Germany, and Jimi and his friend, Devon Wilson, came to my cottage in Berkshire," he continues.
"At my house was my wife-to-be Heather and another girl called Katherine. He and Devon were doing this thing, which gospel singers do, and they were doing it with a call and answer, and they were doing it with Bob Dylan lyrics. So song after song, he quotes one line she'd quote the other.
"But it gradually slowed down, slowed down until Devon finally fell asleep. It was obvious that Jimi was taking more and more barbiturates, and his speech became slurred. Then Jimi passed out, and then now they're starting to get worried.
"So they put the kettle on for a cup of tea and blow me if 10 minutes later he doesn't appear in the doorway with his boots back on, his hat on all skew-whiff, and says, 'Right, I'm ready for the interview.'
"I mean, you can't make it up. That was that weekend, and as I say, he was as right as rain in the morning like nothing had happened."
Back in October 2020, Daltrey had sent praising words for Jimi Hendrix. Recalling Jimi's blowing up him and Pete Townsend, Daltrey had also revealed the things he copied from Townsend.
"Jimi was an absolutely amazing performer, but what people don't realize is that a lot of Jimi's showmanship, when he started digging his guitar into the amps and the feedback and all that, most of that he copied from Townshend.
"So by the time we got to Monterey in '67 [where Hendrix set his guitar on fire], Pete's going, 'Well, that's my whole show!' And it was always a great finale.
"You know, we didn't really quite have confidence in the music. We were a pop band with these weird singles like 'I'm a Boy' and 'Happy Jack' and a mini-opera called 'A Quick One While He's Away.' It was insane, the stuff we were playing!
"So we thought, well, we're gonna get slaughtered if he goes on before us. Because that's our whole show, done. So Pete and Jimi flipped a coin and Pete won and we chose to go on first.
"But then, of course, Jimi came on and blew us all away anyway."