Richie Faulkner Recalls Accidentally Deleting Judas Priest's Offer Mail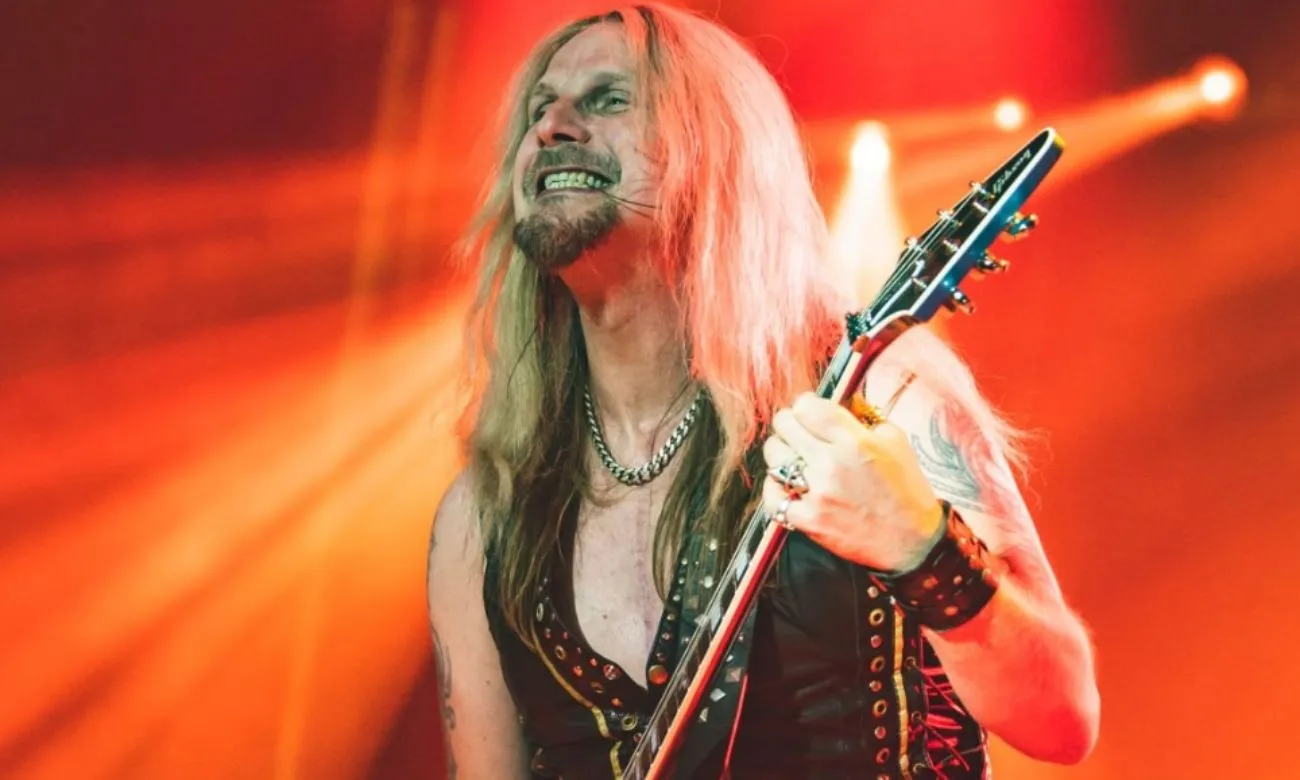 The 42-year-old guitarist Richie Faulkner recalled receiving an offer by the heavy metal pioneer Judas Priest, revealing that he accidentally deleted the offer mail, thinking it was spam mail sent by someone.
Richie Faulkner has been rocking out as a member of Judas Priest since 2011, replacing the original guitarist K.K. Downing. While his debut live performance with Judas Priest occurred on May 25, 2011, Faulkner's first album with Judas Priest came down in 2014, which was Redeemer of Souls. Following years of hard work and touring, Faulkner added one more Priest album to his book, which is Firepower. For a while, he has been working on the recordings of the band's upcoming nineteenth studio album.
Back in the day, while Judas Priest was trying to invite Richie Faulkner to the band, they found the wrong phone number to contact him to discuss the issue. They then sent him emails to get an answer to their offer, but Richie Faulkner deleted the emails when he saw them, thinking those were junk mail that wasn't real. In the end, the band succeeded in finding him and met him at Glenn Tipton's house the next day. The guitarist played them a few songs and got several tracks to put some solos on them. A few weeks later, Faulkner sent them to the band, and the band offered him to join them as a permanent guitarist.
Recently, Faulkner detailed how he decided to delete those emails during his interview with Steven Rex Gabriel. Faulkner admitted he first thought it was spam and deleted the emails.
"You know, when your emails come through, it's; who it's from, the subject, and the date, whatever," Richie reveals (as transcribed by MetalCastle.net). "So it was something in management, and I didn't know the management. The subject was 'Judas Priest,' so I thought it was a mailout from some metal fanzine about Judas Priest. And I was, like, 'Maybe it was spam,' and deleted it. Fortunately for me, they were persistent."
Richie Faulkner Reveals His First Reaction To Realizing Mails Officially Came From Judas Priest
In the continuation, the guitarist revealed his first reaction to realizing that those emails officially came from the Judas Priest band. As he said the band was persistent for him, they didn't stop until they found the correct number. When the band called him, they offered Faulkner to join the band.
"[And then] they called me," he continues. "They got an old number [of mine]. They got a number that wasn't in use anymore. So, they got in contact with Iron Maiden's production team because I was on tour with Iron Maiden for a couple of years prior to that-in an opening act. So they got the number, they got the right number, they called me, they've discussed the situation.
"And when I put the phone down, I checked my deleted emails, there there were. I opened emails, you know, I've said this before, but I'd never had any cause to open my deleted emails, but I can imagine Priest getting a new guitar player. [I was like], 'Oh wow, K.K. Downing left, and they've got a new guitar player.'
Concluding, he touched on the point what if he would have been missed the opportunity.
"And in that deleted emails folder, I'd never know there would have been two," he commented. "You know what I mean. Those emails would have been there. That would be the opportunity that got away, and you didn't know that."