Paul McCartney Speaks The Beatles' Reaction To John Lennon's Relationship With Yoko Ono: "We Were Not Too Keen"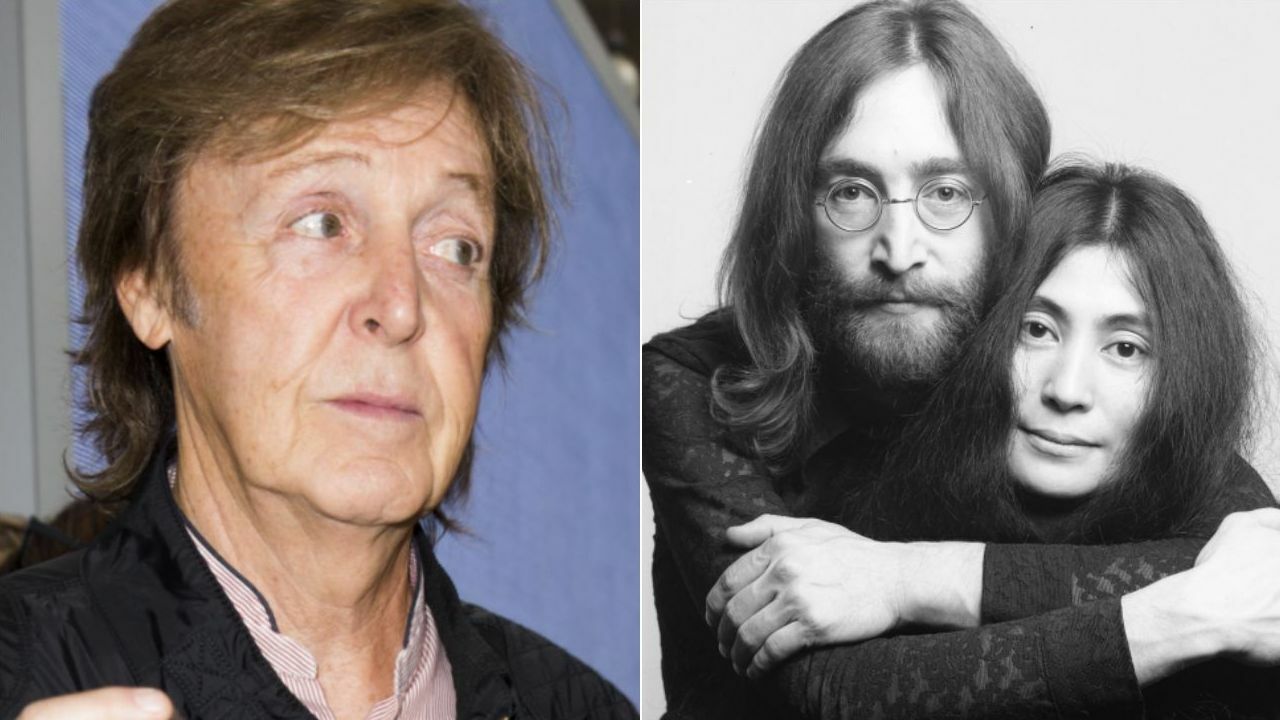 The Beatles legend Paul McCartney has opened up about his band members' reaction to John Lennon's relationship with Yoko Ono back in the days and said that they were not too keen on their relationship at all.
Paul McCartney gained his international fame for being the bassist, co-lead vocalist, co-songwriter of the rock band The Beatles. He was the member who's alongside his late bandmate John Lennon when the band was formed in 1960. Throughout his musical career with them, McCartney had performed in every one of The Beatles' albums.
On the other hand, John Lennon was the co-founder, co-lead vocalist, rhythm guitarist, and co-frontman of The Beatles from 1960 to 1969. He had appeared in the entire albums of the band and wrote beloved songs such as I Want To Hold Your Hand, I'll Cry Instead, I'll Be Back, No Reply, It's Only Love, Girl, Tomorrow Never Knows, She Said She Said, Good Night, I'm So Tired.
Approaching the late-1970s, tensions between the band members had risen. In 1969, John Lennon parted ways with The Beatles and started the Plastic Ono Band with his second wife, Yoko Ono. The late musician's departure from The Beatles led to the band's disbandment, according to some fans. Also, some of The Beatles fans write these days that Yoko Ono is the reason why The Beatles disbanded.
However, during a recent interview with the NPR podcast, Paul McCartney shared his honest opinion on John Lennon's relationship with Yoko Ono and how their relationship affected The Beatles. At first, the musician touched on women that John Lennon liked. According to him, John Lennon liked strong women, and this is why he loved Yoko Ono at the time.
https://www.youtube.com/watch?v=wmx-nxjuVq4&feature=emb_title
"At the time, it was very difficult because we knew John was infatuated with Yoko," he says. "And having known John so long personally, I knew what he liked in a woman.
"And he liked strong women. His aunt Mimi, who raised him mainly, was quite a strong woman and I think he liked that. In his family, there were quite a few strong women. Some of his aunts were strong and very opinionated.
"So when he met Yoko, I think he was very attracted to her and I think it was a great thing for him. I think he needed it. It was time to break loose and so some new things and I knew it was exciting for him."
Paul McCartney Reveals The Beatles' Reaction To Their Relationship
Paul McCartney then continued his words by revealing his band The Beatles' reaction to John Lennon and Yoko Ono's relationship. According to him, they were not too keen on their relationship at all.
"But at first, it was… we were not too keen on it at all," McCartney continues. "It was like, who is this and why is she sitting on my amp?
"And for me, this having been my employment and my artistic world for quite a number of years, and having known John since we were teenagers together to this point, to finally coming to an end, it was very challenging.
"The first question was, what do I do now?"
Back in this late October, Paul McCartney had explained why things John Lennon and Yoko Ono believed in were crap. McCartney had commented about Lennon and Yoko Ono's anti-war action and said a war could not be ended like this.
"The thing is – so much they held to be the truth was crap," McCartney says. "'War is over,' well, no, it isn't. 'If enough people want the war to be over, it'll be over…' – I'm not sure that's entirely true.
Answering that whether there's grief, regret, and reconciliation when Lennon was murdered, McCartney admitted Lennon's passing was a powerful loss.
"I was just sitting there in this little bare room thinking of John, and realizing I've lost him," McCartney commented. "And it was a powerful loss.
"And if I say, 'I really loved you,' there it is, I've said it."