QUEEN's English star BRIAN MAY Breaks Silence On JOE BIDEN's Defeating DONALD TRUMP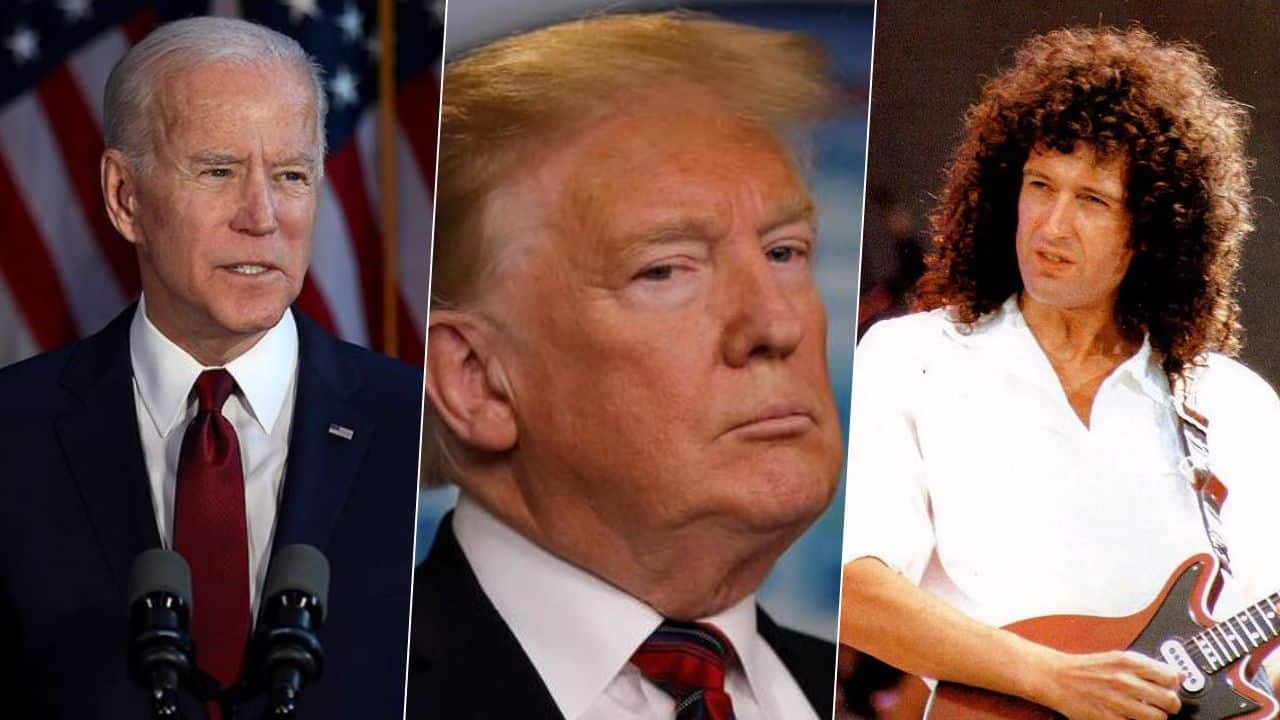 The co-founder and guitarist of the rock band Queen, Brian May, broke silence on the 2020 United States Election and showed his fans the side he chose between Joe Biden and Donald Trump.
Just a moment ago, it was announced that Joe Biden won the 2020 election against the 45th president of the US, Donald Trump, and became the 46th president of the United States. Following the election, people went crazy and divided in two.
In a recent Instagram post, Brian May, who was silent for a long time unlike his incredible activity on social media, talked about the current state of the 2020 election in the US and wrote a powerful letter to keep people together.
Speaking about the election, Brian May sent congratulations to Joe Biden. He also explained why he was in silence for a long time: "Congratulations to President Elect Joe Biden and trailblazer Kamala Harris !!! It's been hard for me to stay silent over the last few days, weeks, months, but I felt it would be wrong to interfere in even the smallest way in the politics of another country. But there is a part of me that will always be rooted in the USA – I love America and have felt profound pain watching its freedoms and decency being eroded. I can now finally speak up.
"I feel massive joy – I see this is a victory for the people by the people – and hopefully just in time to make it possible to start to heal the terrible damage that has been done to the American Nation and its standing in the World in recent times. I'm thrilled for my dear American friends, that they have taken this step to reclaim compassion, justice, truth, accountability, and dignity.
"I'm well aware that America is split as to whether Trump as a president was a Champ or a Chump. But what you guys will discover over the next few weeks is that the rest of the world was NOT split. The whole world, like me, is rejoicing with you at this moment – feeling that we are getting our best friend back – our friend America. Yes – I will pray for unity and decent debate, with some great Rebublicans sharing the work load in the new regime. And – Yes – at last – the United States of America can again be Champions of the World !!! Bri."
See the photo shared by Brian May below. Click here to reach the post.