The Beatles' Paul McCartney Explains Why Things John Lennon And Yoko Ono Believed In Were Crap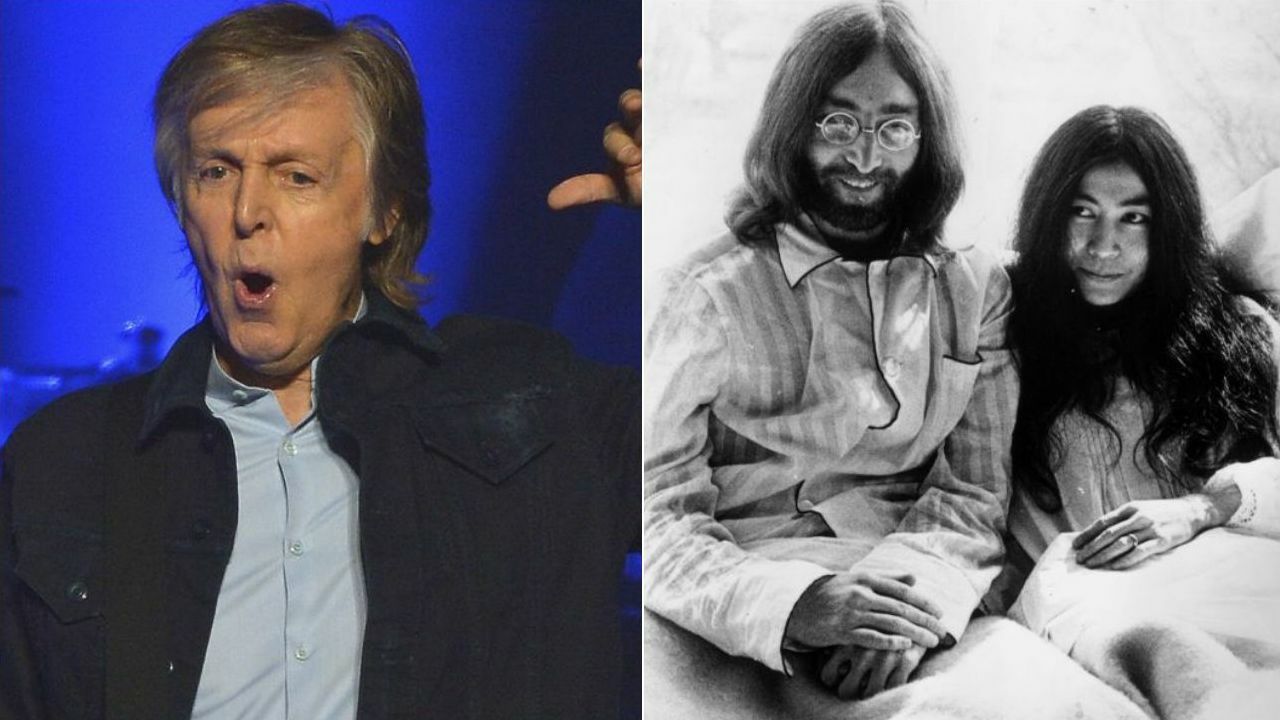 The Beatles legend Paul McCartney has touched on the thing his late bandmate John Lennon and Lennon's wife Yoko Ono were believed in and said the things they believed in were crap.
The richest The Beatles member, Paul McCartney, was one of those founding members of the rock band he achieved world fame, The Beatles. After The Beatles disbanded, McCartney launched his solo career. Releasing 18 solo studio albums in total, his latest album was titled McCartney III and was released on December 18, 2020.
On the other hand, John Lennon was the co-founder, co-lead vocalist, rhythm guitarist, and co-frontman of The Beatles from 1960 to 1969. He had appeared in the entire albums of the band and wrote beloved songs such as I Want To Hold Your Hand, I'll Cry Instead, I'll Be Back, No Reply, It's Only Love, Girl, Tomorrow Never Knows, She Said She Said, Good Night, I'm So Tired.
In 1969, John Lennon had collaborated with his second wife Yoko Ono to form the Plastic Ono Band. With the band, they had held the two-week-long anti-war demonstration Bed-Ins for Peace.
Now, Paul McCartney has commented about Lennon and Yoko Ono's anti-war action. When the interviewer mentioned Lennon's quitting The Beatles to explore new artistic territory with Yoko Ono, McCartney said the things they've believed in were crap. According to him, a war could not be ended like this.
https://www.youtube.com/watch?v=a4r6OzmTBGo
"The thing is – so much they held to be the truth was crap," McCartney says. "'War is over,' well, no, it isn't. 'If enough people want the war to be over, it'll be over…' – I'm not sure that's entirely true."
Paul McCartney Says Losing John Lennon Was A Powerful Loss
Later then, the interviewer mentioned the time Lennon was murdered in 1980. When he said whether there's grief, regret, and reconciliation when Lennon was murdered, McCartney answered Lennon's passing was a powerful loss.
"I was just sitting there in this little bare room thinking of John, and realizing I've lost him," McCartney commented. "And it was a powerful loss.
"And if I say, 'I really loved you,' there it is, I've said it."
Elsewhere in the conversation, McCartney looked back on his band The Beatles' monumental status. According to him, he still doesn't believe that he met with Elvis Presley in the past.
"Often I think, 'Oh my god, I've really met Elvis Presley," the musician stated. "I was really in his house!' Sometimes I pinch myself and think, 'Were you there?'"
Back in 1988, The Beatles were inducted into the Rock and Roll Hall of Fame. At the time, George Harrison and Ringo Starr attended the ceremony with Lennon's wife, Yoko Ono.
Citing that unresolved business differences that would make him feel like a complete hypocrite waving and smiling with them at a fake reunion, Paul McCartney had not attended the ceremony.