Zakk Wylde Recalls How Ozzy Osbourne Reacted To Tony Iommi's Riffs: "It's Mind-Blowing"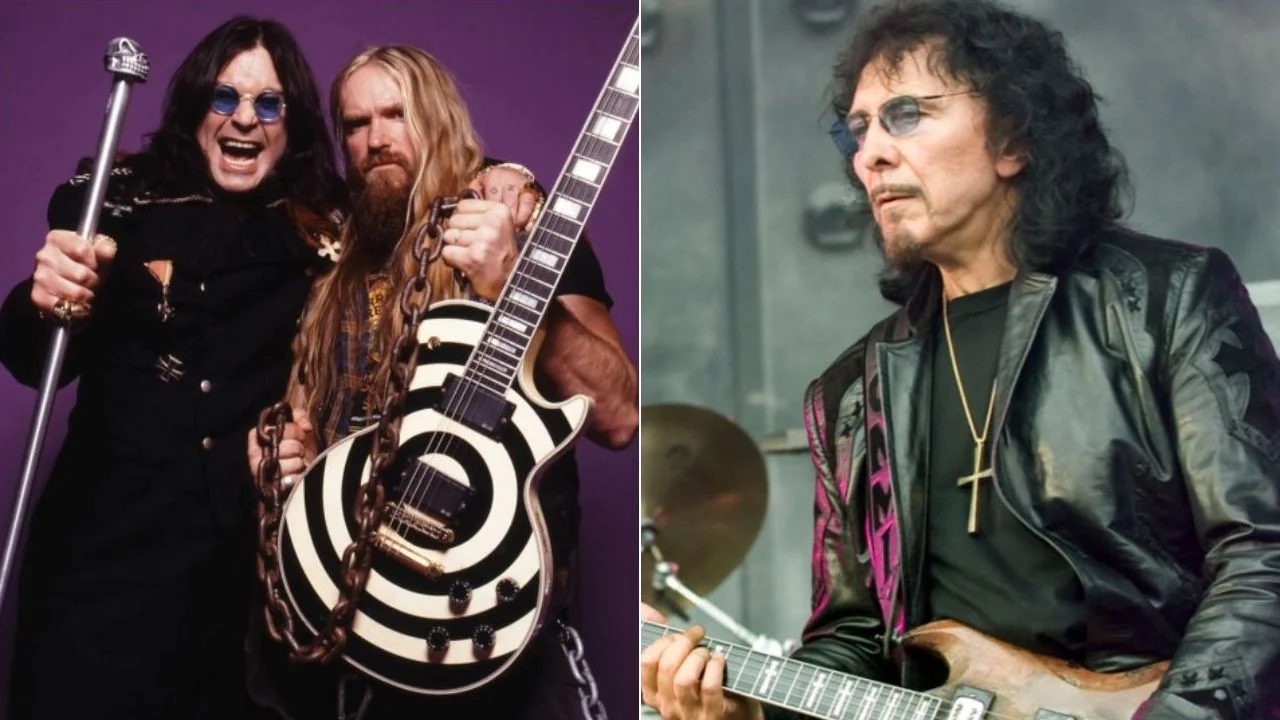 Ozzy Osbourne guitarist Zakk Wylde, who is also known for his tenure with his band Black Label Society, shared his honest opinions on Led Zeppelin, The Rolling Stones, Black Sabbath and Ozzy Osbourne's reaction to Tony Iommi's riffs.
Since 1967, Ozzy Osbourne has been dominating the rock and roll community with his undeniable longevity. Achieving his world fame as a member of the Black Sabbath during the '70s, Ozzy Osbourne adopted the nickname The Prince of Darkness for his tenure in rock history.
After he parted ways with Sabbath in 1979, Osbourne launched his solo career. Debuted in 1980 with his Blizzard of Ozz, Osbourne has released 12 studio albums in total. His latest studio album was released in 2020 and named Ordinary Man. In total, he has sold more than 100 million records as a solo musician and a member of the Black Sabbath.
For a while, Ozzy Osbourne has been preparing to release his new album that follow-up to his twelfth Ordinary Man. Previously said it's similar in tone to his Ordinary Man, Osbourne's upcoming album includes legendary musicians such as Eric Clapton, Robert Trujillo, Zakk Wylde, Jeff Beck, and his bandmate in Black Sabbath, Tony Iommi.
Recently, Zakk Wylde has discussed the difficulty of writing. When Chaoszine asked, "Has the writing become harder and harder with each album because you have already set the bar quite high for yourself? Have you become your own worst enemy when it comes to that?", Wylde praised Led Zeppelin and The Rolling Stones by touching on their successes over the years.
"No, I think the joy of writing is writing," Wylde says. "You don't know what you're gonna get, that's the exciting part about it.
"If you told Zeppelin… Let's be real, after 'Led Zeppelin IV,' you have 'Stairway to Heaven,' it's like, 'You did it! What more can they do?'
"And then, 'Houses of the Holy,' Jimmy Page] wrote 'The Rain Song,' they had 'No Quarter' on that one, 'The Song Remains the Same,' all these amazing songs on that record.
"And then, it was like, 'Wow, I guess you topped yourself on that one.'
"Then it was the next album, they had 'Kashmir,' and he had all these other amazing songs.
"And then, the next album was 'Achilles Last Stand,' then the next album was 'In the Evening.'
"You look at The Stones, from 'Gimme Shelter' all the way up to 'Start Me Up,' in that period of their writing, from '65 to '80, just an insane amount of writing."
Zakk Wylde Reveals How Ozzy Osbourne Reacted To Tony Iommi's Riffs
Later then, Zakk Wylde continued by sending praising words for Black Sabbath. Meanwhile, he revealed Ozzy Osbourne's reaction to Tony Iommi's entire riffs from Black Sabbath's first album to Never Say Die! According to Ozzy, it was mind-blowing that Iommi came with all those great riffs.
"You look at Sabbath from the first album [1970's 'Black Sabbath'] up to 'Never Say Die!', what are you gonna do next?" Wylde continues.
"That was the whole thing with Ozzy what he used to do with Tony [Iommi], you're just like, 'How is he gonna top himself from the last album?'
"And then, Lord Iommi would always deliver. Ozzy said it was mind-blowing, he'd come in with all these new insane riffs.
"They were just like, 'Oh my god!' It was like he was just beating his bench press every album."
Back on November 19, Zakk Wylde had appeared to talk about the new Ozzy Osbourne album. Sharing his honest comments on playing alongside legends such as Tony Iommi, Eric Clapton, Jeff Beck, and more, Wylde admitted that it's mind-blowing.
"It's pretty mind-blowing," Wylde admits. "If you would have told me when I was 14 years old in my bedroom practicing that I was going to be in on an album with Ozzy, Tony Iommi, Eric Clapton, and Jeff Beck – all my heroes, I would have told you, 'Forget about it.'
"But when I was recording it, they're playing solos on the tracks, I'm playing rhythm guitar. I'm beyond honored, it's like a dream come true without a doubt."