Manager Admits There Are 'Unreleased Guns N' Roses And Eazy-E Music Out There'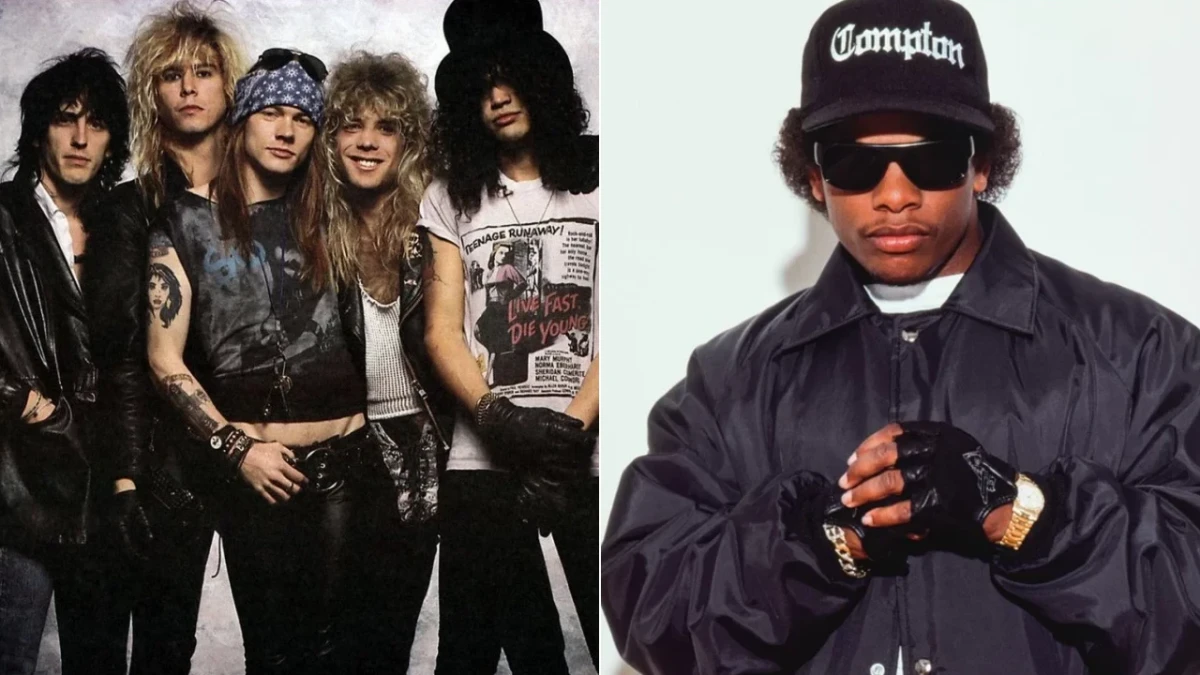 The world-known manager Arnold "Bigg A" White claimed that Guns N' Roses and Eazy-E recorded music together, but the tracks are missing.
Collaborations between rock and rap music genres have always been popular from the past to the present. The merging of these two genres has led to some memorable musical moments and has helped to bridge the gap between different musical communities.
Since then, numerous rock and rap collaborations have taken place. In 2004, Jay-Z teamed up with Linkin Park to create the EP Collision Course. Other notable collaborations include Numb/Encore by Jay-Z and Linkin Park, Rockstar 101 by Rihanna and Slash, and Remember the Name by Fort Minor and Styles of Beyond. Moreover, the rapper Post Malone guested the heavy metal legend Ozzy Osbourne on his song Take What You Want.
During his recent interview with Rock The Bells, however, the manager Bigg A disclosed that Eazy-E had a few reels featuring his collaboration with Guns N' Roses. According to the manager, the reels are missing.
"There is unreleased music still out there," he said. "We know for a fact that he had two or three or four reels in his car when he went to the hospital. Those reels came up missing. He had songs with Slash from Guns N' Roses — he had songs with Guns N' Roses on those reels."
He continued: "Those reels have been found 'cause they wound up in Canada. That's a whole other story, but what happened to them [since], I don't know. I don't know if the estate got them, but there is unreleased music, and Yella [rapper and producer] has some, I know for a fact that there is some unreleased acapella vocals, that he was working on some records with a couple of producers I worked with and last I heard was that they were up in Dre's studio."
This past February, Slash touched on the making process of Guns N' Roses' second studio album. He admitted that the album wasn't planned at all.
"Actually, to tell you the truth, that wasn't the kind of record that we really planned out," Slash said. "We had released Appetite [For Destruction, debut album], and we were touring on it, and we had some songs, they were just like we always played on acoustic. A lot of Appetite songs are written just hanging around jamming on acoustic. So we had some songs that were written on acoustic, and we actually just recorded them as is on acoustic. They were really acoustic songs, to be honest.
"So we just went into a studio and banged them out really quickly. They were very spontaneous and one-take kind of things, so it was very loose, there wasn't a lot of big plans for that."