Metallica's Robert Trujillo Recalls Epic Moment With Kirk Hammett: "Where's The Hat? Where Do They Put The Money?"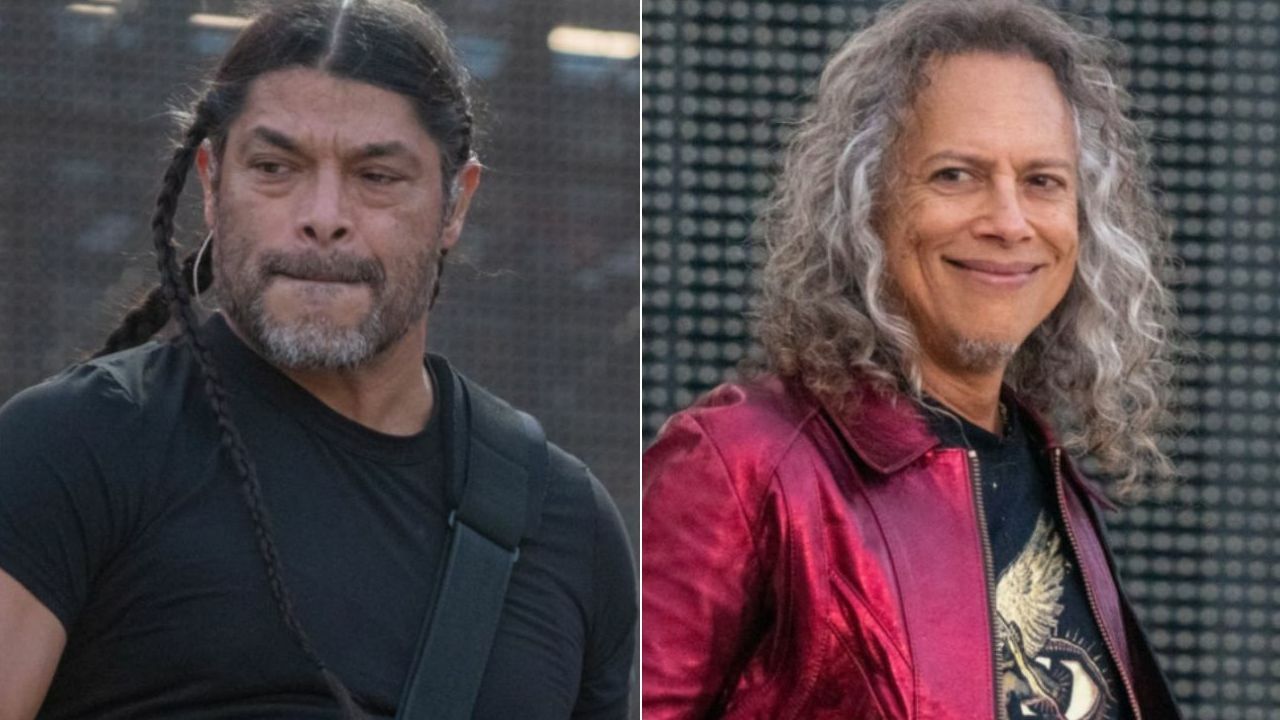 Metallica bassist Robert Trujillo recalled one of the most epic moments he's ever lived with his bandmate Kirk Hammett and mentioned the moment they played a song that people were shocked during his band's live show.
The American musician Robert Trujillo achieved his international fame for being the bassist of the crossover thrash band Suicidal Tendencies from 1989 to 1995. From parting ways from the band to joining Metallica, he performed alongside artists such as Jerry Cantrell, Ozzy Osbourne, and Black Label Society.
In 2003, Trujillo had joined Metallica replacing with the talented bassist Jason Newsted. Being the band's longest-serving bassist, Robert Trujillo has released 2 studio albums and many more things, including 2011's EP Beyond Magnetic and 2020's live album S&M2.
After Robert Trujillo joined the band, Kirk and Robert became very close friends. Their friendship has reached very high levels, and they have had a lot of fun together. One of some epic moments they had was the song they played during Metallica's Stade de France show, Johnny Hallyday's Ma Gueule.
Recently, Robert Trujillo has opened up about his friendship with Kirk Hammett during a new interview with MMA Junkie. At first, the bassist revealed some of his proudest moments with Kirk Hammett. Recalling his Johnny Hallyday cover with Hammett, Trujillo said that Kirk and he shocked fans with their cover while Lars Ulrich and James Hetfield were taking a break.
"Some of my proudest moments were with Kirk on the last European tour, playing in these massive soccer stadiums and playing songs that were sort of native to those cities or even those countries," Trujillo says. "So we would take a song and learn it by an artist from that country.
"I'll just give you one example. In Paris, France, at Stade De France, we played a song by an artist known as Johnny Hallyday. Eighty-five thousand people. Nobody knows what we're gonna play — kind of like street musicians.
"Lars and James are taking a break. We walk out there. He's got his guitar; I've got my bass. It's almost like, 'Where's the hat? Where do they put the money?' Literally like that — stripped down, naked.
"And we get out there and we start playing a song called 'Ma Gueule' by Johnny Hallyday. I'm telling you — people were in shock, but in a good way. And it was tears and smiles, and it made the news."
Robert Trujillo Adds He And Kirk Hammett Are Crazy
Robert Trujillo then admitted that singing in the native language is one of the highlight moments of his entire existence as a member of Metallica. He also admitted that he thinks that Kirk Hammett and he are the craziest people in the band.
"There was a lot of this that happened through all the different countries and cities throughout Europe where we would choose an artist, cover that artist and play that song — sometimes two and a half minutes to three minutes," Robert continues.
"I'm singing in the [native] language, so it gets real challenging. We're talking about Romania, we're talking Poland, we're talking Spain and Portugal and Sweden — I sang in Swedish.
"That, to me, was one of the highlight moments of my entire existence as a musician, especially in Metallica, because I don't even know if I could ever do that again. Sometimes I think about it and I go, 'Man, you were crazy. Kirk and I were crazy.'
"We were doing that in these football stadiums. Those were called the duets — these were the duets. The duet moments overseas — huge for me personally."
Back in this past October, Robert Trujillo had recalled his first meeting with Metallica members. Saying that those times were exciting, Robert mentioned Metallica's kind and amazing behavior.
"Going back to when I first really met the guys in Metallica, which would have been probably preceding the 'Black Album,' seeing them around, hanging out," Rob says.
"Everything was on – the new bands were Alice in Chains, and I was playing in Suicidal Tendencies at the time, and we had made a record that I guess Lars seemed to like.
"And we were able to tour with Metallica and opened for them in 1993. So for me to watch Metallica every night, and also even funny things like we would get to eat their leftover dinners when they leave…
"I got my first official bonus, I'll never forget that. I believe it was in Europe, and we were summoned to go meet them in their tour lounge, I guess you'd call it, and we were handed each an envelope with cash.
"It was about a thousand dollars, and that was the most money I had ever made – or saw – through music. So all these things take me back. It was just so kind and amazing."