Rob Halford Pays Tribute To Lemmy Kilmister: "Carrying His Ashes Is Mind-Blowingly Powerful"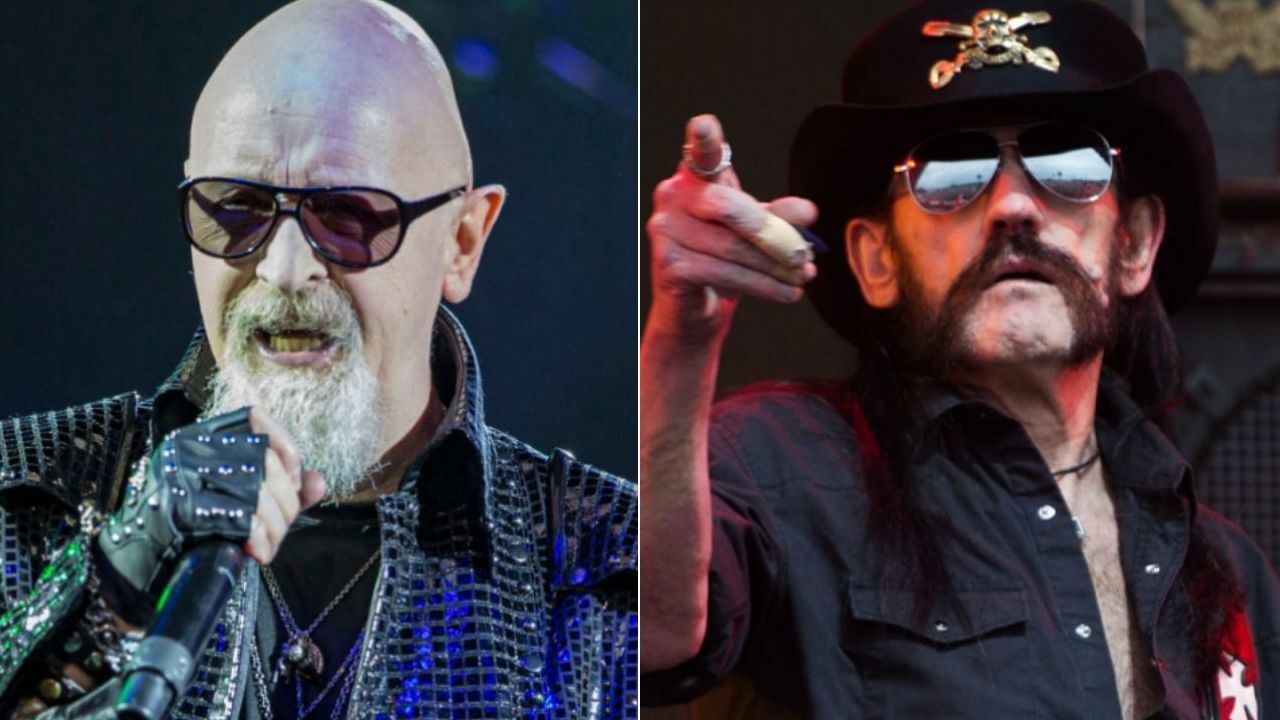 Judas Priest vocalist Rob Halford has just confirmed during an interview with SpeedFreaks that he was one of those who received special a bullet from late Motörhead singer/guitarist Lemmy Kilmister. Sharing his feelings about it, and shared his feelings about it.
Lemmy Kilmister was the founder, bassist, and lead singer of the rock band Motörhead. During his musical tenure with the band, Lemmy had performed in every one of Motörhead's albums. His discography with the band includes 22 studio albums, 5 EPs, 10 video albums, and more.
On December 28, 2015, it was announced that Lemmy Kilmister passed away due to prostate cancer, cardiac arrhythmia, and congestive heart failure. Although he died years ago, his musical successes have been continuing to being an influence for musicians.
On the other hand, Rob Halford is lead vocalist of the heavy metal band Judas Priest. At first, the singer had joined the band in 1973 and performed with them until his departure in 1992. Rejoined the band in 2003, Halford released twenty studio albums with Priest.
After Lemmy Kilmister passed away, his ashes had sent in a bullet to several people as a gift. The talented singer Doro Pesch, the music television program Headbangers Ball host Riki Rachtman and the tennis player Pat Cash was one of those people who received the gift.
However, recently, Rob Halford has revealed his honest feelings about receiving Lemmy's ashes in a bullet. Paying tribute to the musician, Halford mentioned how he received the gift.
"When Lemmy passed away, I had this beautiful opportunity to speak at his memorial," he says. "We had a great get-together; all of us musicians from all over the world, we met in Hollywood and we talked about Lemmy and his great life and the things that he's left us.
"And then, not too far back, I get something in the mail from the Lemmy people; Lemmy's office, his manager and everybody still work tirelessly to keep his name with us, as he always will be. They sent me — it's a bullet [laughs], it's a bullet with some of Lemmy's ashes inside of it."
Rob Halford Admits Carrying Lemmy's Ashes Is Mind-Blowingly Powerful
Later then, the 70-years-old singer once again paid his tribute to Lemmy by sending emotional words. He touched on what carrying Lemmy's ashes means to him.
"This is nuts," he continues. "This is the kind of thing that Lemmy would have loved to have done. However you choose to interpret what I've just said, that's entirely up to you.
"But to be thought of, to be brought into this small circle of friends where you actually own a little bit of Lemmy's ashes and you wear it around your neck on a pendant and he's close to your heart in the truest sense in terms of his mortal remains, that's just mind-blowingly powerful.
"To use an object like that to carry his remains is just so Lemmy — it's provocative, it makes you think, it makes you talk.
"But as far as having a beautiful part of Lemmy physically with me right now in my house, that's just magical."
Back in this past October, Rob Halford had discussed what the next Judas Priest album would be like. According to him, it will be a unique effort.
"When we played Bloodstock and twenty thousand metal maniacs were singing 'I'm your turbo lover,' it's metal," he continues. "And then, twenty minutes later, twenty thousand metal maniacs are going, 'He is the painkiller,' it's metal.
"From two different worlds — from the 'Turbo' world and from the 'Painkiller' world — but it's still heavy metal.
"And this, I feel, has always been what sets Judas Priest in a place that no one else explores. And that's why I feel that when our fans hear that Judas Priest is making a new metal album, they know they're going to get something that they have never heard before, they're going to get the sounds, they're going to get the songs, they're going to get the compositions and the arrangements in a way that, again, is new; it's fresh."