Ozzy Osbourne Says Eddie Van Halen Was Wrong In What He Said About Randy Rhoads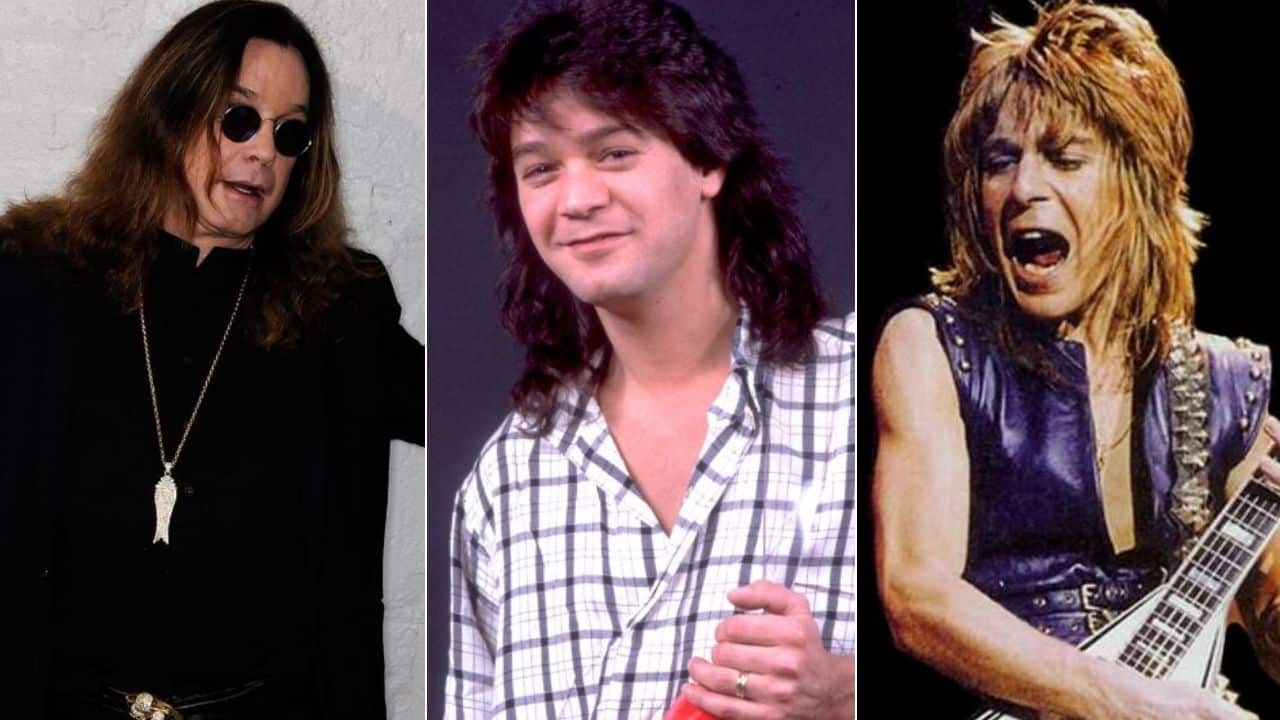 Ozzy Osbourne defended his late bandmate, Randy Rhoads, over Eddie Van Halen's words about teaching him his licking style, revealing that Van Halen was wrong in what he said about Rhoads.
Randy Rhoads, who originally played in Quiet Riot but greatly helped Ozzy Osbourne on his first two albums that achieved fame, appeared at the same time as Eddie Van Halen's band Van Halen. From finger-tapping to the sparkling solos, the way they played was very close to each other, which made them both two of the most influential guitarists in rock.
In the early years of their music, those two had always been compared to each other. Although both musicians were such a giant, Eddie Van Halen got commercial success before Randy Rhoads, as his band, Van Halen, signed a record deal. But Eddie and Randy had a lot in common and leading the early rock guitarists was one of those.
During his recent appearance on Rolling Stone magazine, Ozzy Osbourne, who is currently promoting his most recent and thirteenth studio album, Patient Number 9, argued that Eddie Van Halen once said he taught a lot of things to Randy Rhoads. Saying that it was wrong, Osbourne admitted that Rhoads was against what Eddie said.
"I heard recently that Eddie [Van Halen] said he taught Randy [Rhoads] all his licks … he never," Ozzy said. "To be honest, Randy didn't have a nice thing to say about Eddie. Maybe they had a falling out or whatever, but they were rivals."
Released in May 2021, the "Randy Rhoads: Reflections Of A Guitar Icon" documentary opened up a little bit about the rivalry between Eddie Van Halen and Randy Rhoads. For decades, everyone asked who was the greatest guitarist – Eddie Van Halen or Randy Rhoads. However, in the documentary, there was an audio clip of Eddie Van Halen offering praise over Randy Rhoads.
"He was one guitarist who was honest anyway, because I read some interviews that he did and he said everything he did he learned from me," Eddie says about Randy Rhoads. "And he was good, but I don't think he really did anything that I haven't done. There ain't nothing wrong with it, man. I've copied other people…"
Former Ozzy Osbourne Bassist's Words For Eddie Van Halen And Randy Rhoads
Back in October 2021, former Ozzy Osbourne bassist Rudy Sarzo even discussed Eddie Van Halen and Randy Rhoads, touching on the artists' similar styles. He said Randy Rhoads had his own roots, just like Eddie Van Halen.
"Randy is not really influenced [by Eddie Van Halen], it's not like somebody who started to play guitar because he heard Eddie Van Halen for the first time," Rudy said. "No, Randy had his own roots, and so did Eddie.
"So when Randy comes out with his classical roots, it was because he had been playing like that for… he was maybe 23-24 when he recorded 'Blizzard,' so he had been playing that for at least 20 years of playing guitar.
"He was really rooted in being himself, which what he did is, it was like, 'OK, we have a new shredder, but he's not a clone of the last shredder that came out, Eddie Van Halen.'
"Him doing that, he just opened up the door and inspired a new generation, just like Eddie kept inspiring everybody throughout his whole career."