Ozzy Osbourne Bassist Reveals Randy Rhoads And Eddie Van Halen's Similar Styles: "They Influenced Everybody"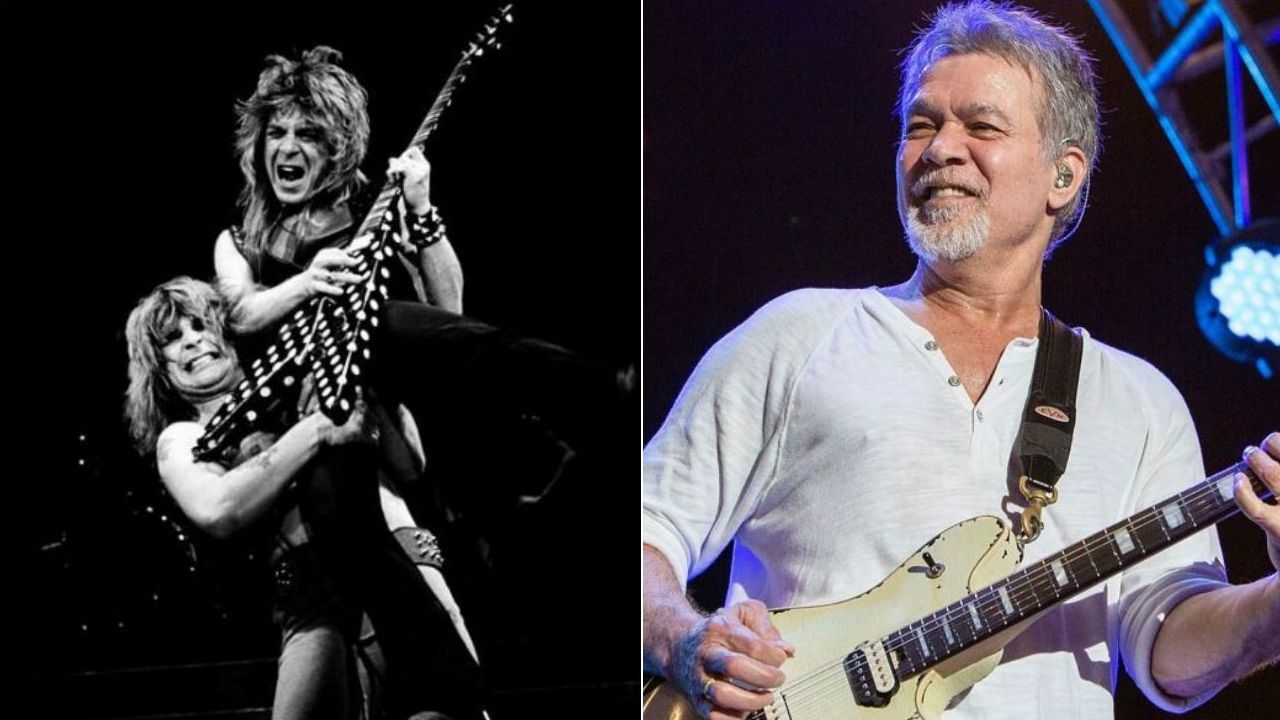 Former Ozzy Osbourne bassist Rudy Sarzo, who appeared in Osbourne's solo band from 1981 to 1982, has discussed Randy Rhoads and Eddie Van Halen's styles and said they influenced numerous musicians.
Having $220 million net worth, Ozzy Osbourne is an English musician who rose to prominence as a member of the heavy metal band Black Sabbath. On the other hand, Osbourne has a huge solo career that includes twelve solo studio albums in total. Debuted in 1980 with Blizzard of Ozz, Osbourne released his latest and twelfth solo album in 2020, titled Ordinary Man.
In the early years of his solo career, Ozzy Osbourne was joined by Randy Rhoads from 1979 until he died in 1982. As some of you know, Randy had released two studio albums with The Prince Of Darkness. Those albums were Osbourne's first two solo studio albums, Blizzard of Ozz and Diary Of A Madman.
However, during a recent interview with Rockin' Metal Revival, the former bassist of Ozzy, Rudy Sarzo, touched on Randy Rhoads and the guitarist's tenure with Osbourne. When the interviewer mentioned Rhoads' recent Rock Hall induction, the bassist expressed his happiness.
"It's amazing and it's timely," the bassist says. "And I mean timely because I see Randy as the continuation of the shredder legacy. The last one from the '70s was Eddie Van Halen.
"We recall what was happening after Van Halen got signed – punk became the new music favored by the radio, and so all the bands and musicians in L.A., that's where everybody gravitated to, and we were not getting any attention whatsoever from the labels."
Rudy Mentions What Ozzy Osbourne Said Randy Rhoads When He Joined
Later then, the bassist revealed Ozzy Osbourne and Randy Rhoads' one of the first conversations. According to him, Ozzy asked Rhoads to be himself.
"When he joined Ozzy, he asked, 'Ozzy, what do you want me to play? How do you want me to write? What direction do you want to go?' And Ozzy said, 'Man, just be yourself.' Which is something that Randy did not have," Rudy adds.
"Then Randy comes back to the U.S. with the 'Blizzard of Ozz' record, playing some of the songs off 'Diary of a Madman,' 40 years ago. And that's when people started saying, 'Wait a minute, check this guy out!'
Rudy continued by comparing Randy Rhoads to Eddie Van Halen. Revealing those two musicians' playing styles, he said that they were contemporaries. The bassist also stated that Randy and Eddie had their own roots.
"Because before that, it ended with Eddie Van Halen, so that was like a four-year period of no other shredder," he says. "And what was really interesting is that Randy and Eddie were contemporaries.
"So what happened is Randy is not really influenced, it's not like somebody who started to play guitar because he heard Eddie Van Halen for the first time. No, Randy had his own roots, and so did Eddie.
"So when Randy comes out with his classical roots, it was because he had been playing like that for… he was maybe 23-24 when he recorded 'Blizzard,' so he had been playing that for at least 20 years of playing guitar.
"He was really rooted in being himself, which what he did is, it was like, 'OK, we have a new shredder, but he's not a clone of the last shredder that came out, Eddie Van Halen.'
"Him doing that, he just opened up the door and inspired a new generation, just like Eddie kept inspiring everybody throughout his whole career. But now you have a whole different source of inspiration.
"Yes, Randy just opened the door wide open for what came out of the '80s – guitarist, musical composition, and different genres of metal."