Angus Young Answers How AC/DC Decided To Go With Axl Rose Without Brian Johnson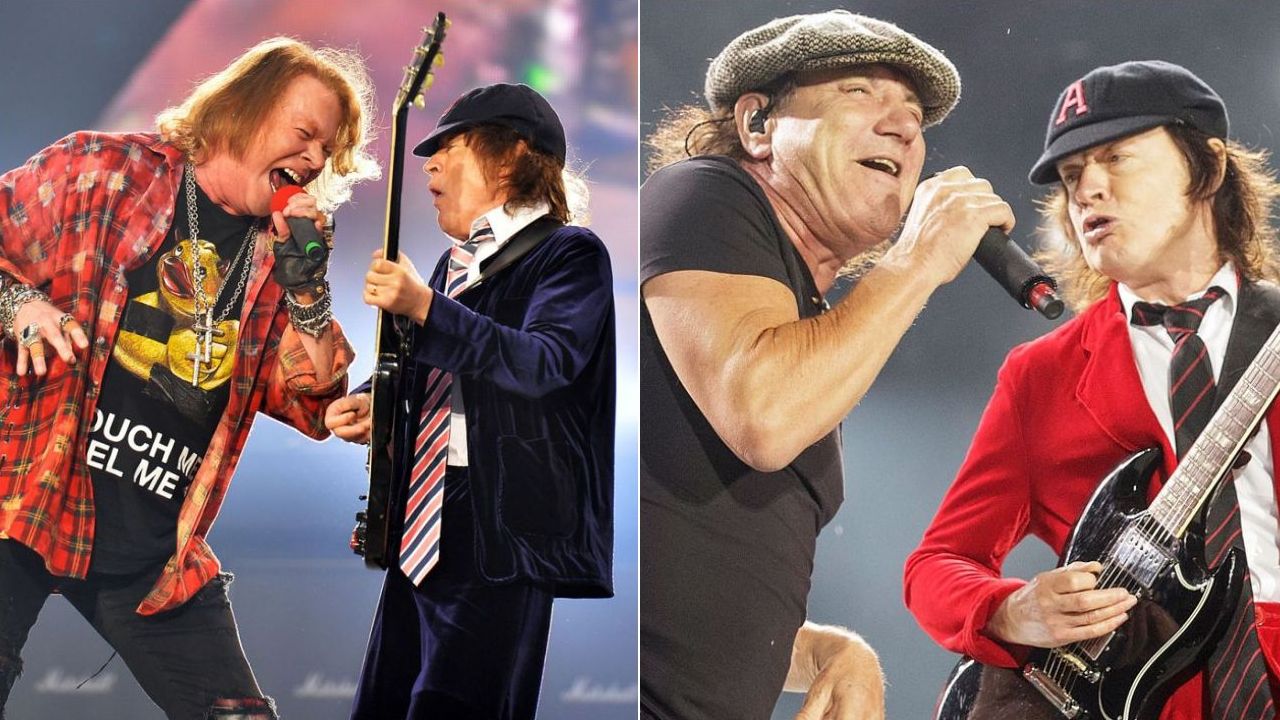 AC/DC guitarist, frontman and co-founder Angus Young made his recent appearance on Classic Rock to mention Guns N' Roses singer Axl Rose's joining to AC/DC and opened up about how he and his crew decided to finish the tour.
Back in 2016, Axl Rose decided to join rock legends AC/DC as a touring member following Brian Johnson's stepping down from the band due to hearing issues. During AC/DC's 'Rock or Burst' tour, Axl Rose did a great job with the band.
When the interviewer asked, "Angus, what made you decide to carry on with the 'Rock or Bust' tour without Brian? Was it an old-fashioned sense of 'the show must go on'?", Angus Young replied:
"It was an unknown situation, and there was a lot there to think about. You're on tour, you've got a whole big machine with you, and you don't know how Brian's situation is going to play out. Well, maybe if we got somebody, another singer, we might be able to finish off those dates.
"I thought there probably wouldn't be a chance to regroup for a long time, so it was best, maybe, that we get it done and get through it. But when something like that happens, I don't think there is any great solution where everyone comes off happy, I guess."
Later, Brian Johnson reacted to Angus Young's words and said, "You did the right thing."