Demi Lovato Praises Nita Strauss: "She Has Helped Me Rebuild My Skills"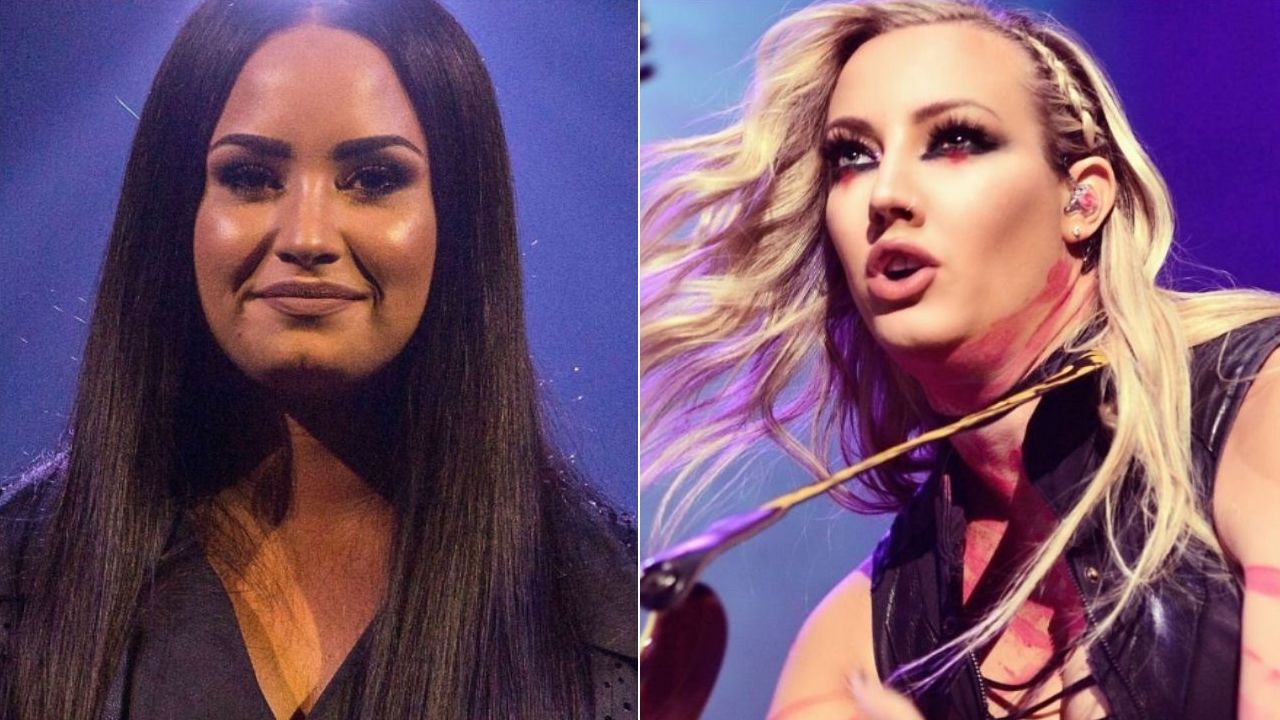 The American pop star Demi Lovato, who's been playing a near-rock tone for over a year, praised her guitarist Nita Strauss, touching on hiring idea the artist.
As some of you might know, Nita Strauss was a member of Alice Cooper from 2014 until she parted ways with the artist following her inception on Demi Lovato this past July. At the time, she announced the news by saying that she was "taking a break from her career with Alice Cooper and has been left out of the band's upcoming spring tour."
Shortly after she joined Lovato, on July 14, Nita Strauss made her live debut alongside Demi Lovato at Jimmy Kimmel Live! the show, performing Substance. She has also appeared in the recent music videos of Demi Lovato recorded for the pop star's most recent album, "Holy Fvck." Since Nita Strauss joined Demi Lovato, she has taught what she knows about playing guitar or playing rock music for years.
Recently, Demi Lovato sent a piece of praising words for the guitarist in an e-mailed statement to Variety. Touching on Nita's appearance on "Holy Fvck," the singer said she admires Nita because she helps her rebuild her guitar skills.
"Once the sonic journey that my latest album, 'Holy Fvck', takes listeners on became clear, I knew I wanted to bring in a band for the 'Holy Fvck Tour' that is not just very skilled at live instruments, but also know how to have a good time on stage, and are performers in their own right," Lovato says. "Nita fit that description and more — we have so much fun rocking out in rehearsals and on stage. My band also happens to be all-female, which is empowering to me.
"Working alongside Nita has helped me rebuild my skills on the guitar and she's definitely someone who I learn from each day. I admire Nita for being such a bad-ass rock guitarist in a male-dominated field."
Nita Strauss' Respectful Words For Demi Lovato
That was not the first time the artists talked about each other. This past August, Nita Strauss praised Demi Lovato during her appearance with Revolver. According to Nita, Demi Lovato has had a passion for rock music that has been there for some time.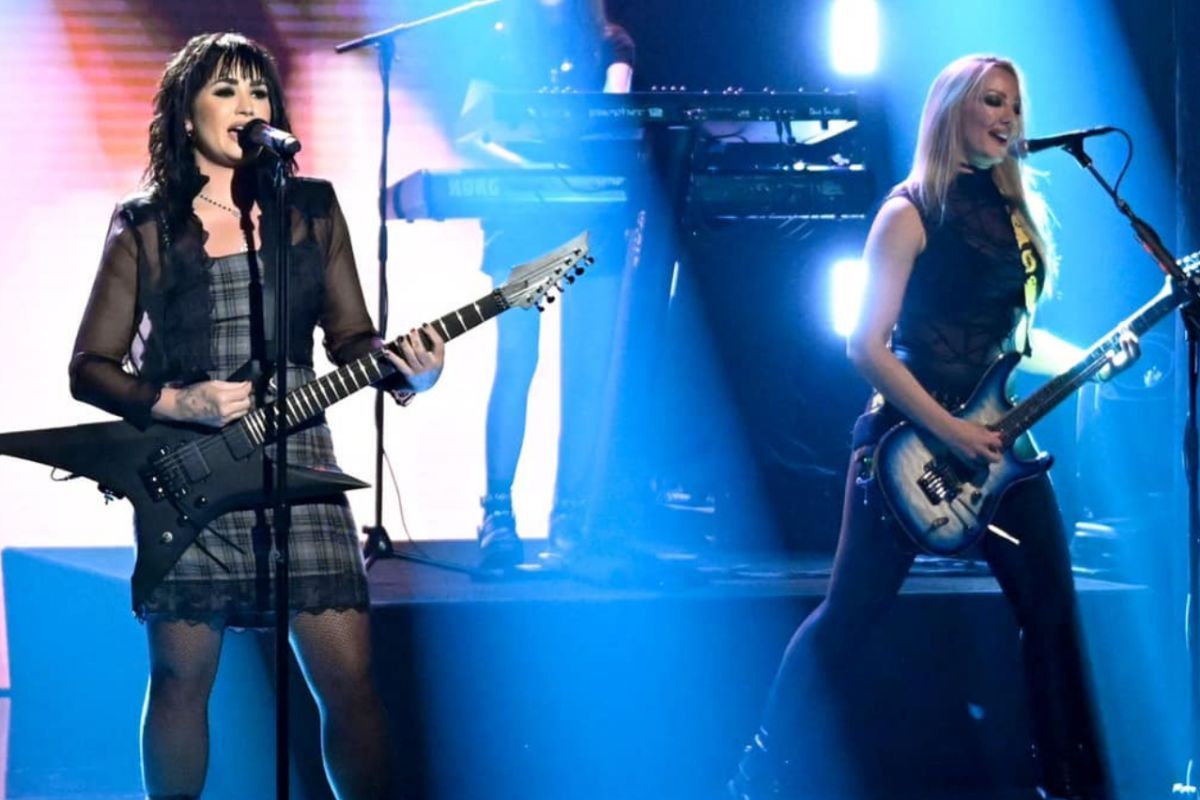 "How exciting to be a part of that? How cool? I've been in the rock world a long time," Nita told Revolver. "I've paid my dues, I've got my street cred', you guys know hopefully by now that I'm not in it for the money, I'm in it because I love it.
"How cool for me… and Demi, all of us, to get to be on the ground floor of what could be this huge surge of rock music coming to the forefront. Bringing live guitars, real drums, real musicianship back to the forefront of mainstream music – who wouldn't want that to happen?"
"This is not a situation where a label is saying, 'hey, you know what I think would sell some records? If you completely change the sound that made you as huge as you are and start playing rock.'
"If you ever listen to Demi do interviews and [they] ask about some of her favourite bands, she's talking about Job For A Cowboy and Maylene And The Sons Of Disaster, this is not the talk of somebody who's been told to say what their favourite bands are."