Ozzy Osbourne Reveals His Latest Speech With Lemmy The Day He Died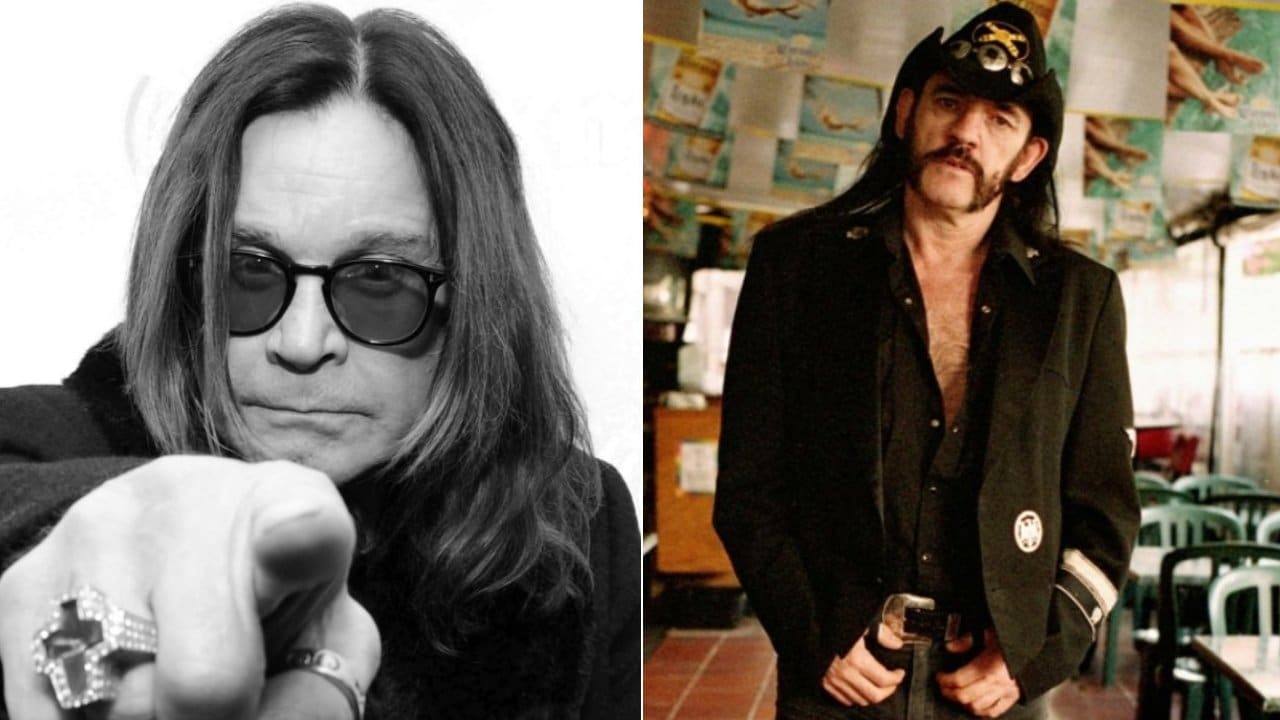 The world-renowned heavy metal singer Ozzy Osbourne paid his tribute to Motörhead legend Lemmy Kilmister during his recent appearance on Classic Rock and once again paid his tribute to him.
Gained international fame as a member of his co-founded band Black Sabbath, Ozzy Osbourne is considered one of the greatest musicians in the world of rock and metal. He contributed to the band's 9 different studio albums and helped them to reach world success. He was one of the key members of the band throughout his journey with them, including his departure and reunion with them in the past.
Except for his musical career with Sabbath, Ozzy Osbourne proved himself as a solo musician. He has released twelve different studio albums during his ongoing career. Starting his solo career the first time he parted ways with Sabbath in 1970, Osbourne unleashed more albums as a solo musician compared to his Sabbath times. He has been hard at work on his upcoming solo studio album, which will be featuring Zakk Wylde, Eric Clapton, and Tony Iommi.
Since his existence in music, Ozzy Osbourne has made many friends. The late Motörhead frontman Lemmy Kilmister was one of those friendship he created in his life. Their friendship was special, as there were pretty special moments he lived with him. From smoking and drinking side by side to playing great shows on stage, Lemmy was an important person for Ozzy Osbourne, no doubt.
However, during his recent online appearance, Ozzy Osbourne talked about his last conversation with Lemmy the day he died, his reunion with Black Sabbath back in the late '90s, and when he will be releasing his upcoming album. At first, Osbourne answered what he felt when he reunited with Sabbath in 1997.
"Well, it was the first band I ever got successful in, so to bury the hatchet after so many years of being at war with each other… it felt good," he says. "If I hadn't had success on my own it would have been a different kettle of fish.
"But it was good to get back to my friends. Life's too short to have enemies, you know?"
Ozzy Osbourne Reveals His Latest Speech With Lemmy The Day He Died
In the continuation, Ozzy Osbourne was asked what it was like losing Lemmy Kilmister in 2015. Admitting that Lemmy was a good guy, the singer confirmed that it was hard to lose someone you love. He also revealed his last conversation with Lemmy the day he died.
"He was a good man, Lemmy was," he continued. "All the guys from Motorhead have gone now, from the original band. It's hard to lose anyone you love.
"I was talking to Lemmy on the morning that he died, but I couldn't understand what he was talking about. I wanted to talk to someone else who was there, but they kept giving the phone to Lemmy."
Elsewhere in the interview, Ozzy Osbourne shared new details about his upcoming solo studio album, which will be a follow-up to Ordinary Man. Stating that the album is done, Osbourne announced that it will be released as soon as it's been mixed.
"Yeah, it was alright," answering to the question whether he has been pleased with his last album. "I've just finished another one. I've got Jeff Beck on it, Tony Iommi, Zakk Wylde, Eric Clapton, the guitar player from Pearl Jam. It's coming out as soon as it's been mixed."
It was not the first time Ozzy Osbourne talked about Lemmy Kilmister. Back in May 2021, Ozzy picked Lemmy as his rock god, repeating that he was a good guy. He also mentioned a moment he was shocked about Lemmy.
"My rock god is Lemmy Kilmister," Ozzy opted. "Lemmy was a guy – he shot from the hip every time. 'That sucks,' or, 'I like that.'
"I'm good at starting lyrics, but I can't finish them. And he'd go – he'd write a bunch of lyrics for my songs – 'Mama, I'm Coming Home.'
"So, I'd give him a tape, and I had this book on World War II," Ozzy said. "I haven't read it and I told him, 'Tell me what you think. And I have a bunch of these lyrics – whenever you can…' I'm thinking, it's gonna be a week.
"And he says, 'Come back in about four hours.' So I got back, and he goes, 'What do you think about these?' And I go, 'Oh, great.' He then goes, 'What about these?' I go, 'Oh, you got two…?'
"He goes, 'No, I got another one – three.' I go, 'You had written three sets of lyrics?!' He said, 'Yeah, and that book was crap!' I said, 'What book?' He says, 'The book you gave me.'
"He was a speed-reader! He could read really fast. He was amazing! You look at people like Lemmy and you think, 'Oh, he's a yob [a rude, noisy, and aggressive young person].' But he was very well-educated."