Lars Ulrich Admits 'Metallica Is Very Excited About The Summer'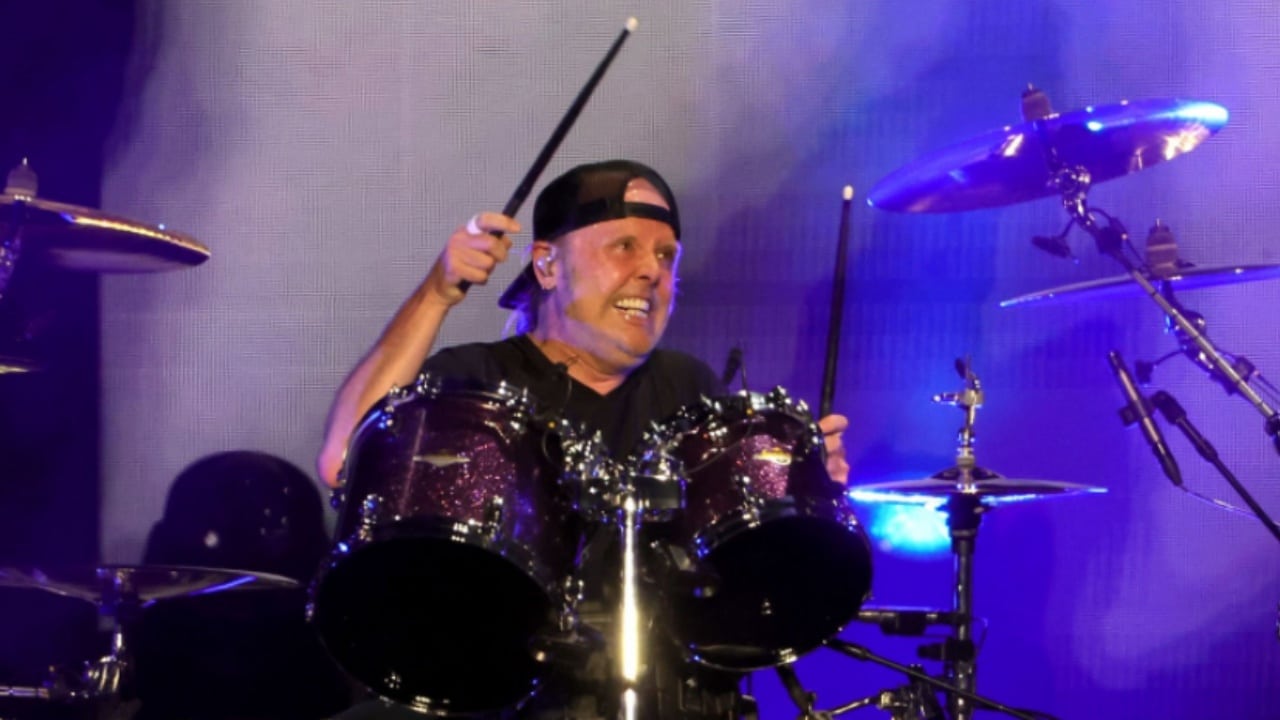 Metallica co-founder and drummer Larsh Ulrich appeared on "Trunk Nation With Eddie Trunk". Lars Ulrich said in the interview with Eddie Trunk that it was great to be back on stage and gave information about Metallica's upcoming concerts.
Undoubtedly, one of the best great things of being a rockstar is being on the road, visiting countries, seeing their cultures, and interacting with the fans. Unfortunately, one of the problems experienced due to the pandemic process the world went through was that the artists and fans were deprived of the enthusiasm in the live shows.
With the end of the pandemic process, this problem also disappears, and the artists are looking forward to the shows they will present to their fans with the arrival of summer. With the end of the pandemic process, this problem also disappears, and the artists are looking forward to the shows they will present to their fans with the arrival of summer. One of the most important bands of thrash metal Metallica also started their live shows as well.
After three weeks of concerts in Argentina, Brazil, and Chile in South America, Metallica will be performing at Napa Battlerock on May 27 and then at Boston Calling on May 29. The band, which will complete their American tour with these concerts, will also perform concerts in Europe in the coming months.
Lars Ulrich looks content with his new appearance in "Trunk Nation With Eddie Trunk". Stating that it is incredible to interact with the fans again, Ulrich says that the summer months will be great with concerts in Europe.
"We just got back from [playing for] three weeks in South America," Lars says. "I'm still decompressing. But oh my God, to be back out there playing and actually touring — most of what we did in the fall were one-offs and scattered festivals — but to be back out there [for] three weeks, an incredible run down in Chile and Argentina and four shows in Brazil, and getting a chance to play, interacting with the fans and all that was just incredible.
Metallica Is Very Excited For Summer Live Shows
Lars Ulrich, who also provides information about Metallica's concerts in the coming months, says that it would be excited to spend the next summer in Europe. According to Ulrich, the best months to tour in Europe are June and July, because during those months European people are much more warm and enthusiastic.
"Next weekend we've got the BottleRock festival up here in Northern California and then straight across the country to Boston Calling on Sunday and then the week after that we head to Europe and do almost a month worth of festivals and shenanigans," he continues. "The best time to tour in Europe is definitely June and July — everybody's out and it's light and it's warm and people are out and about and just going to festivals and celebrating music and summer and the whole thing."
"Obviously, just to get out of the house and get amongst it again is a huge thing. So we're very excited about the summer. Like I said, the three weeks down in South America were incredible. We're getting deeper and deeper into… I think we played over 30 songs across the shows down in South America.
"So we'll keep getting deeper into the records and finding nuttier songs to play into the catalog and so on. So it's fun. I'm happy to be out there."
Back this May 12, Metallica frontman James Hetfield revealed a few devastating words for their fanbase and admitted that he felt a little bit insecure that he couldn't play anymore. After that, people started thinking if he would retire soon. Luckily, he didn't aim anything about retirement.
"I've gotta tell you I wasn't feeling very good before I came out here," James said during the live show. "I was feeling a little bit insecure like I'm an old guy, I can't play anymore, all this bullshit that I tell myself in my head."
In the continuation, James Hetfield revealed his bandmates' helping him mentally to encourage him. Stating that Metallica members told him that they got his back when he felt alone, Hetfield thanked them and saluted fans, saying they are not alone as well.
"So I talked to these guys, and they helped me, as simple as that," he continued, revealing how Metallica members helped him. "They gave me a hug and said, 'Hey, if you're struggling on stage, we've got your back.'
"And I tell you, it means the world to me. And seeing you out there, I am not alone. I am not alone, and neither are you."