Metallica's Robert Trujillo Recalls 'Horrible' Discussion With James Hetfield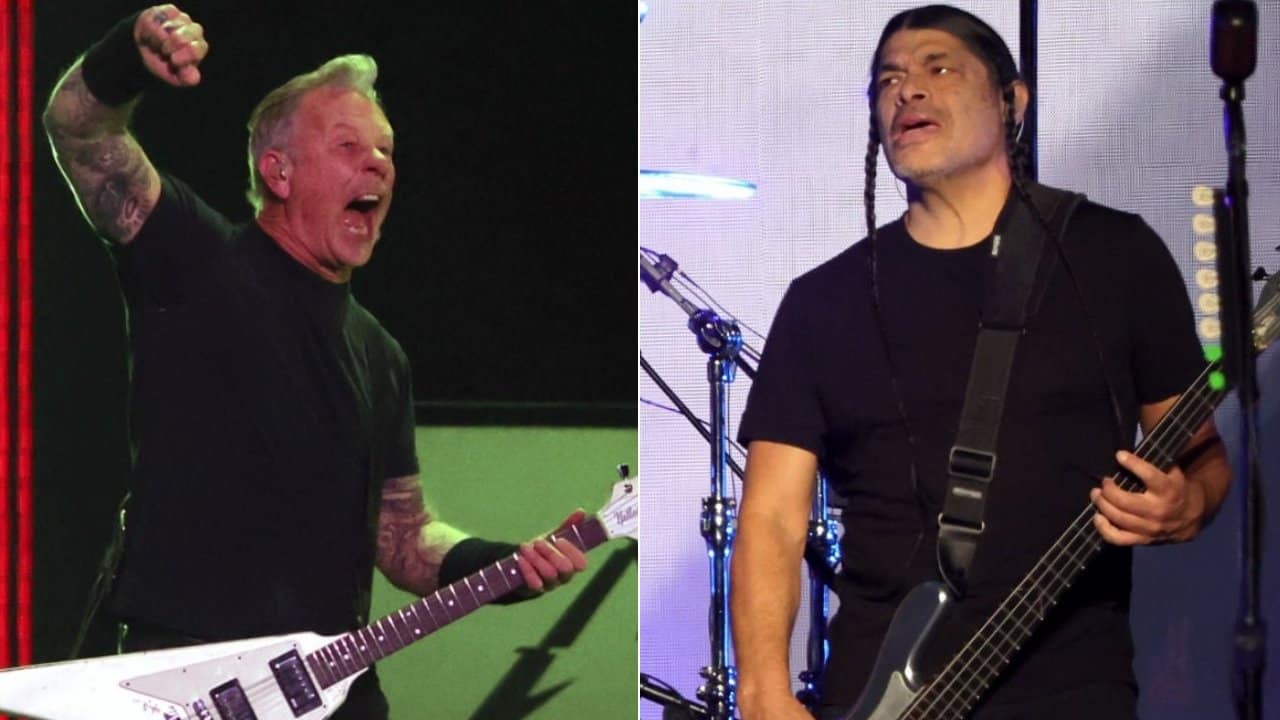 Metallica bassist Robert Trujillo recalled the time James Hetfield got stung by a bee and revealed a moment he got insulted by him.
Over the years, Metallica went on several line-up changes. One of those changes was in 2003 when Robert Trujillo joined the band after the departure of the band's former bassist Jason Newsted. Since his inception to the band, Robert Trujillo has contributed to the band's growth, as he took part in the band's five different albums. He is the band's longest-serving bassist.
On the other hand, James Hetfield is known for being the co-founder of the heavy metal band Metallica. Although he met music by beginning piano lessons when he was nine years old, he became one of the most important musicians in rock for his talents in playing guitar, writing unique songs, and his incredible voice. So far, he has influenced tons of artists with his extraordinary career.
Being the bassist of the band, Robert Trujillo also supports James Hetfield as a backing vocalist. Onstage or in the studio, he sings with James Hetfield to support him and the song. Back in the past, there was a moment Trujillo had to sing after James Hetfield got stung by a bee. During that period, the tension rose slightly because both musicians were nervous.
Recently, Robert Trujillo detailed those moments during his interview with The Ex-Man With Doc Coyle. When Metallica was in Italy, James Hetfield got stung by a bee and Robert Trujillo had to sing. During the rehearsal of the show, Trujillo looked a little bit thoughtful and got insulted by James Hetfield.
"I remember one time a few years ago — about three years ago — in Italy," Robert recalls. "Poor guy, he got stung by a bee in his face, I think it was. I don't think he's allergic, but there was poison oak going on. So your face is hurtin', your body's itchin'. You're out there on the road. It's raining…
"And one of the songs — like 'Memory Remains' or something… I had a lot in my head. Kirk [Hammett] and I were doing these duets and I'm singing in other languages. And Lars [Ulrich] threw, like, 'Do a bass solo,' kind of a day before. And I'm just, like, 'Aaaargh…' So I'm tense. And [James is] tense too, but we're tense about different things.
"And we're going on stage very soon and things are running late. And we're playing 'Memory Remains' [in the tuning room], and I'm just kind of jamming through it, but I'm not really jamming through it with full intensity; I'm just kind of ghosting it a little bit.
"And he's, like, 'You know the song?' And this is a song we've played thousands of times. And I was insulted, because this is one of the easiest songs we play, and you're asking me if I know the song. So I'm just kind of, like, 'Yeah, I know the fucking s…' I blew a fuse for a second."
Robert Trujillo Adds James Hetfield And Himself Both Were 'Nervous'
Then Robert admitted that they both felt really horrible after that discussion. Luckily, they didn't yell at each other and solved the problem easily. Saying that he believes maintaining composure is the key, Trujillo looked very happy to be a part of the band.
"And then I felt horrible, and he felt horrible," he continues. "And then we realized, I think, that I'm tripping on the load that I have on my shoulders over here; he's tripping on this and this and probably…
"I mean, I get it, man — I've had poison oak; I've had bee stings before, and it ain't fun. And you're out there and you're trying to be the best you can.
"So, rather than throwing your instruments down and coming to blows or anything like that, you work it out — you kind of calm yourself and you realize what's going on.
"So even in our situation things like that can happen. And it's just the nature of the beast. We're all individuals and we all have our moments. So I always stress that — more now than ever.
"Word to the wise: always maintain your composure. You're in a band — that's cool — but it's about the relationship and being the best you can be, the best human you can be, the best brother, the best comrade. And that's very important to everything here."
On May 12, during the band's live show at Estádio do Mineirão in Belo Horizonte, James Hetfield admitted that he felt a little bit insecure that he couldn't play anymore. Mentioning his current health, James also showed off how his band members hugged him to encourage him.
"I've gotta tell you I wasn't feeling very good before I came out here," James said during the live show. "I was feeling a little bit insecure like I'm an old guy, I can't play anymore, all this bullshit that I tell myself in my head.
"So I talked to these guys, and they helped me, as simple as that. They gave me a hug and said, 'Hey, if you're struggling on stage, we've got your back.'
"And I tell you, it means the world to me. And seeing you out there, I am not alone. I am not alone, and neither are you."