Alice Cooper Admits Choosing Setlist For Concerts Is The Hardest Thing: "If We Leave Without 'Poison', We'll Get Killed"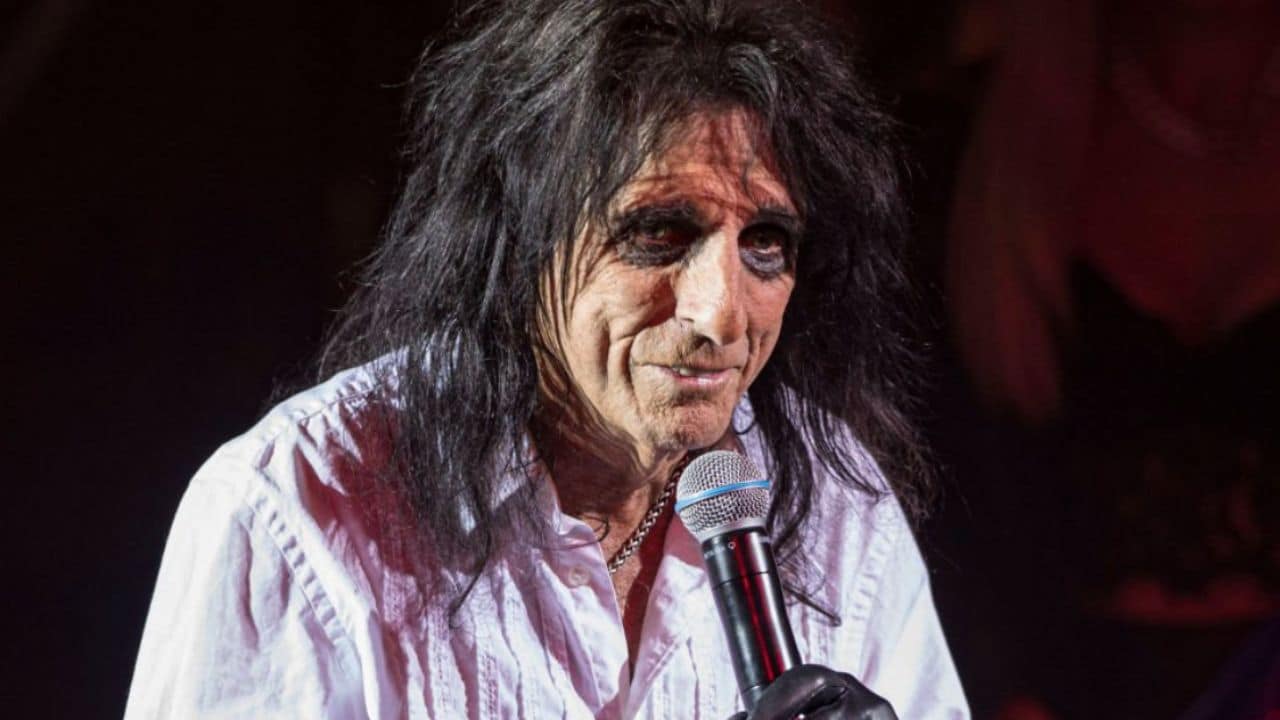 Alice Cooper has touched on how he chooses the setlist for his live concerts and has admitted that it is the hardest thing that might be the same for The Who or The Rolling Stones.
Alice Cooper has been rocking his fans since 1964. Having a huge voice, Alice Cooper is considered by rock and roll fans and listeners to be The Godfather of Shock Rock. He is known for his crazy shows that features stage illusions, including guillotines, electric chairs, reptiles, dueling swords, and more.
Having twenty-one solo studio albums at press time, Alice Cooper had debuted in 1975 with Welcome To My Nightmare. While 2021's Detroit Stories marked his 21st solo studio album, Cooper also has seven studio albums with his self-titled solo band. When he released his debut with his solo band in 1969, named Pretties For You, his seventh and final album was 1973's Muscle of Love. As of 2022, Cooper has sold more than 50 million copies worldwide.
During his ongoing career, Alice Cooper has been released 48 singles, 11 live albums, 21 compilation albums, and 12 video albums, except for his studio releases. His fans love almost all of Cooper's songs from those releases. With his huge discography, it's very difficult for Cooper to choose what to play on his live shows.
However, during a question-and-answer session with Don Jamieson and Keith Roth aboard this year's Monsters Of Rock cruise, Alice Cooper explained how he chooses the setlist for his concerts. Confirming that it's the hardest thing to choose the true song for the show, Cooper said that it might be the same for The Who or The Rolling Stones because they have been rocking its fans for over 50 years.
"It's the hardest thing in the world," Alice admits. "It's the same for The Who or The Rolling Stones or anyone who's been around for 50 years.
"All of our records are the soundtrack to somebody's life. "I hear a Stones song and go, 'Oh, I know what car I had.'
"But I'm not really thinking, 'Well, Alice, you've been around that long. People will want to hear something from 'Easy Action'.' We can't go that far back, but we do try to find good stage songs that fit this show.
"This show has a storyline in it, so I have to go, 'What's a good stage hook?' A song like 'Generation Landslide' is a great record, with a great lyric, but we've tried it on stage and audiences don't react to it. They give it a nice polite clap.
"But a song like 'Feed My Frankenstein', that's a stage song."
Alice Cooper Reveals When The Audience Would Kill Them During The Live Shows
Later then, Alice went on to mention fans' expectations during his live shows. Saying that they will get killed if they leave without playing his classic songs Under My Wheels or Poison, Cooper added that he has to go for pleasing 80% of the audience.
"Out of the 25 songs we do, 18 to 20 of them are must-dos or the audience will get pissed off," he says. "If we leave without 'Under My Wheels' or 'Poison', we'll get killed.
"We only have about five we can play with there. We fit in a couple from the new album, and there are theatrical bits where I go, you know, 'Roses On White Lace' would be exactly right to get from A to B here,' so we put that in.
"But then every e-mail is, 'I can't believe you didn't play…' I have to go for pleasing 80% of everybody."
Back in February 2021, Alice Cooper had praised his bandmates. Touching on the latest solo album he released in 2021, Detroit Stories, Cooper had excited fans about the future of the band.
"Out now," he said. "So now we've gotta think what's next. And what's next to me is showing off this band. And I think that the only way to do that is to take it on the road, write songs now but rehearse them during soundcheck on the road, and, at some point, on the road, record the whole album live in one of the venues that we're doing."
"With this band, the whole idea is to show off how tight the band really is. So if we write the songs, rehearse them on the road, record it on the road, and call the album 'The Road' or just 'Road', really, that would be the concept for the whole album. And stories about the road."